Archived News
COVID-19 cluster found at Canton PD
Thursday, August 05, 2021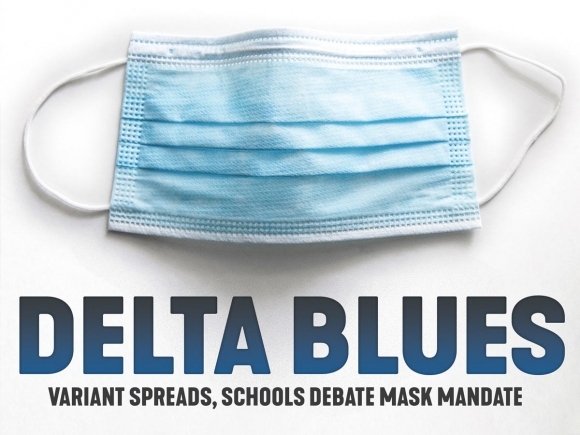 Haywood County Health and Human Services have identified a COVID-19 cluster connected to the Canton Police Department. Six employees, at all levels of the department, have tested positive for COVID-19.
Statement from Canton Police Department:
"The agency has taken steps to identify those infected or exposed and they are home recovering. The agency also began immediate precautions including mandatory mask wearing for all personnel when inside public places, in cars with another person, or when interacting with anyone either inside or outside if social distancing cannot be maintained. The police department has been cleaned and sanitized thoroughly and is being cleaned and disinfected continuously. The office area is closed to the public and anyone entering the lobby area is required to wear a mask."

We had prior arrangements with the Haywood County Sheriff's Office to assist our staff if this type of situation arose. They have graciously sent a deputy to assist our on-duty officer in answering calls for service during day shift hours through Thursday. All other shifts have continued to be covered by Canton Police Department officers.
During this time, we will continue to provide our citizens and visitors the same level of service they have come to expect from the Canton Police Department. Law enforcement and other first responders continue to answer calls and interact with the public in a very uncontrolled environment. That role requires us to enter into persons' homes, have direct physical contact with people, and transport individuals in our vehicles. While continuing to perform our duties, in a variety of situations and scenarios, we will continue to do so in the safest manner possible and do our part in limiting the spread of this virus."
The decision was made to cancel National Night Out out of an abundance of caution for citizens and visitors.
The North Carolina Division of Public Health (NCDPH) defines clusters of COVID-19 in workplace, educational, and other community settings as, 1) A minimum of 5 cases with illness onsets or initial positive results within a 14-day period AND, 2) plausible linkage between cases where cases were present in the same setting during the same time period (e.g., same shift, same classroom, same physical work area); that the timing fits with likely timing of exposure; and that there is no other more likely source of exposure for identified cases (e.g., household or close contact to a confirmed case in another setting).
Symptomatic individuals who test positive will be required to remain in isolation under the following conditions: 1) At least 10 days have passed since symptoms first appeared AND, 2) At least 24 hours have passed since the last fever without the use of fever-reducing medications, AND 3) Symptoms (like cough and shortness of breath) have improved. Asymptomatic individuals who test positive will be required to remain in quarantine under the following conditions: 1) At least 14 days have passed since their positive test assuming they have not subsequently developed symptoms since their positive test.
Haywood County Public Health is working to identify any additional close contacts of people identified in this cluster. The CDC defines close contact as being within approximately 6 feet of a person infected with COVID-19 for 15 minutes or more, without wearing a face covering, during the period in which they are contagious. Based on the information provided during contact tracing, county health officials will assess risks of exposure, determine which if any additional measures are needed, quarantine, and/or testing.
This link: https://covid19.ncdhhs.gov/guidance#node-71 contains information and guidance for business owners and customers of all types of businesses in North Carolina.