Archived Reading Room
Worlds apart: a look at two very different books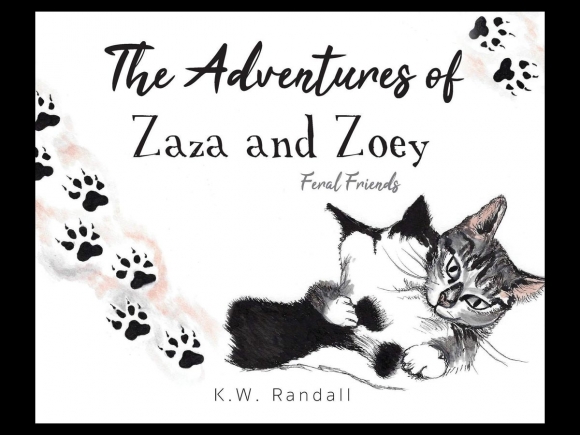 The last four months of 1862 brought blood and slaughter to the armies of the South and the North. Earlier that year, a series of battles led to the September battle of Sharpsburg, also known as Antietam, in Maryland, where in the bloodiest single day of fighting during the war George McClellan's Union forces turned back Lee's attempted invasion of that state.
McClellan's failure that day to crush the Confederates or to pursue them south caused Lincoln to replace the popular general with General Ambrose Burnside, who, doubting his own abilities, was rightly reluctant to assume command. Burnside is the perfect example of the Peter Principle, which occurs when someone rises through various positions until they reach some office where they are no longer competent to do the job.
Burnside's incompetency manifested itself in December at Fredericksburg, Virginia, when his Army of the Potomac suffered its most severe defeat of the war. Various regiments were shot to pieces as they first took the city of Fredericksburg, and the day after securing that town, advanced up a slope against masses of Confederate soldiers and artillery. Later, observers called the carnage inflicted during those attacks "butchery" and "a massacre."
In A Worse Place Than Hell: How the Civil War Battle of Fredericksburg Changed a Nation (W.W. Norton & Company, 2021, 510 pages), Pulitzer Prize winner John Matteson not only recreates that battle, but also takes his readers through the events leading up to this Northern catastrophe and its aftermath. He discusses at length, for instance, Abraham Lincoln's Emancipation Proclamation, which the president issued during this time and which remains one of the most important documents in our history. He also gives us solid mini-biographies of various generals as well as portraits of figures like Confederate cavalry leader Jeb Stuart and Union officer George Whitman, brother to the poet Walt Whitman.
Chiefly, however, Matteson focuses on five Americans who were directly or indirectly involved in the Battle of Fredericksburg: Louisa May Alcott and Walt Whitman, both of whom served as nurses in hospitals in Washington, D.C.; the future Supreme Court Justice Oliver Wendell Holmes, who was twice wounded before Fredericksburg and who was suffering so badly from dysentery that he spent the battle in a hospital tent; the Reverend Arthur Fuller, an abolitionist who was decommissioned the day before the battle, put on an officer's overcoat, grabbed a musket, and died in the street fighting in Fredericksburg; and the Confederate boy cavalier, John Pelham, who performed brilliantly with his horse artillery, holding up part of the Union advance with two cannons.
By putting these five individuals under the microscope, we learn much about their motivations to commit themselves to a cause and the sacrifices that cause demanded. Louisa May Alcott, for example, who later wrote the still-popular Little Women, despised slavery and wanted to contribute to the fight against it. She became a nurse as soon as she turned 30, the minimum age for that work, but in that role she suffered both a physical and mental breakdown tending to the horribly wounded soldiers brought back to Washington. In just a few months, Alcott returned home, broken for a time by fevers and terrible hallucinations. She never fully recovered her previous good health.
John Pelham died in battle shortly after Fredericksburg. He'd participated in many earlier actions, including First Manassas, where he wrote home of the terrible scenes he had witnessed that day, but in the same letter added, "I see the horrors of war, but it was necessary. We are battling for our rights and our homes. Ours is a just war, a holy cause." Though today we would argue that the cause was in no way holy, John Pelham's passion, like that of Alcott, helps explain the ferocity with which our American Civil War was fought.
Matteson's portraits of the poet Walt Whitman, Oliver Wendell Holmes, and the mysterious Arthur Fuller are equally intriguing.
In A Worse Place Than Hell, Civil War buffs and lovers of history and biography will find both pleasure and education in this well-written reconstruction of a terrible battle and those who were associated with it.
•••
Now for something completely different:
In The Adventures of Zaza and Zoey: Feral Friends (Palmetto Publishing, 2020, 39 pages), artist, writer, and photographer K.W. Randall introduces us to two feral male cats she and her husband adopted. Feline lovers will enjoy the photographs of these two buddies, the description of the house Randall and her husband built for them — it included a heating pad — and the tender care with which they selected the food for the "boys."
Just as importantly, through Zaza and Zoey we learn about the importance of taking feral cats to a veterinarian to be neutered and vaccinated. There, unfortunately, the vet discovered that Zoey suffered from feline leukemia, but again we see the need to neuter or spay, as is the case with female cats, these wild felines.
Here is book eminently suited not just for cat fans, but also for the reception rooms in humane societies and veterinarians' offices.
(Jeff Minick reviews books and has written four of his own: two novels, Amanda Bell and Dust On Their Wings, and two works of nonfiction, Learning As I Go and Movies Make the Man. This email address is being protected from spambots. You need JavaScript enabled to view it.)