Archived News
COVID-19 cases continue to rise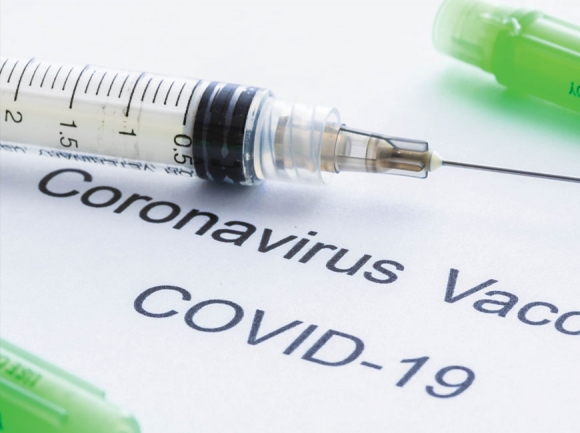 After months of decline, North Carolina is experiencing a rapid increase in COVID-19 spread among those who are unvaccinated.
On July 22, 1,998 cases were reported to the North Carolina Department of Health and Human Services and 817 people are hospitalized with 132 admitted in the past 24 hours. There have been 9,053 cases reported over the past seven days compared to 5,441 cases in the preceding seven days — a 66% increase — and hospitalizations doubled since July 9 and are at the highest rate they have been since the May 11.
"Unvaccinated North Carolinians are unnecessarily getting sick, being hospitalized and dying," said NCDHHS Secretary Mandy K. Cohen. "Don't wait to vaccinate. And if you haven't gotten your shot, you need to wear a mask indoors at all times when you are in public spaces."
The state's other key metrics are also increasing, including the number of people going to the emergency department with COVID-like symptoms and the percent of tests that are positive — which has been over 6% for the past week.
In addition, this week's updated County Alert System has one red county with critical viral spread and 12 orange counties with substantial spread, up from one two weeks ago. Richmond County is red, and Cherokee, Chowan, Cleveland, Cumberland, Graham, Hoke, Lee, Onslow, Pitt, Rutherford and Sampson Counties are orange.
On July 22, Haywood County issued a press release stating that Haywood had moved into the orange zone, indicating significant community spread, well above the levels seen over the past two months.
"As cases in our community rise, we want to encourage you to practice preventative measures that have proven to be effective. Wash your hands often, try to maintain a safe distance when in group settings, and wear your mask when you cannot be socially distant," said Haywood County Public Health Director Sarah Henderson. "If you haven't been vaccinated or have been on the fence, now is the time. Vaccination protects you and those around you by decreasing transmission and serious illness."
In the last week, Haywood County Public Health has received notice of 62 new cases of COVID-19. As of 5 p.m. on July 26, the North Carolina Department of Health and Human Services has recorded a total of 4,619 cases in Haywood County since the pandemic began.
People who test positive for COVID-19 are encouraged to reach out to friends or family that meet the close contact criteria and encourage them to self-quarantine and get tested five to six days after their exposure to the individual who tested positive.
The health department advised that businesses should be mindful that having quarantined employees return to work too quickly could cause a cluster of cases in the workplace. Employees who have been exposed should quarantine for the recommended time frame of 14 days from the date of exposure to help reduce potential spread.
More than 94% of recent North Carolina cases are in people who were not fully vaccinated. People who are unvaccinated are at risk for infection by the more contagious and potentially more dangerous Delta variant. Patients who have recently tested positive for COVID-19 and are at higher risk for severe illness should talk to their health care provider to see if monoclonal antibody therapy is an option for them.
To date, 60% of North Carolina adults have received at least one dose and 57% are fully vaccinated. To find a vaccine in your area, use the Find a Vaccine Location tool at myspot.nc.gov or call 888.675.4567. You can also text your zip code to 438829 to find vaccine locations near you.
Vaccination clinic hours are available Monday through Friday during normal business hours at the Haywood County Health Department. Moderna, Pfizer, and Johnson and Johnson vaccines available now, no appointment is necessary.