Archived News
COVID cases surge: Haywood reports two nursing home outbreaks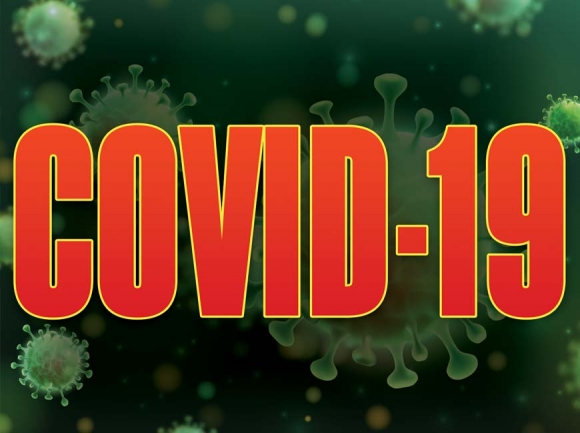 New coronavirus cases were down to nearly nothing in Western North Carolina by the close of June, but in the past three weeks seven-day totals have multiplied in the four-county area.
Cases are also climbing fast statewide. While three weeks ago the daily new case tally was hovering around 300, now the seven-day rolling average sits around 1,000.
Hospitalization numbers are rising too, with 612 COVID-19 patients hospitalized statewide as of July 18, up from a low of 373 July 3. The 17-county mountain area had 33 COVID-19 hospitalizations as of July 18. However, deaths have thus far remained low, with daily statewide counts remaining in the single digits for the past month.
Anna Lippard, Jackson County's deputy director of public health, said the local increase could be attributed to virus spread during the Fourth of July holiday weekend and also acknowledged the probable impact of the Delta variant. None of the public health officials contacted for this story said the Delta variant had been confirmed present in WNC. However, few samples are specifically tested for the variant. According to the Centers for Disease Control, it is now the dominant strain in the United States.
"It's safe to say Delta is here," said Lippard.
Haywood County logged 46 new cases over the seven-day period ending July 20, up from 13 the week before. The spike is driven by three new outbreaks and clusters the county reported last week. On July 16, Haywood County reported a cluster at Camp Daniel Boone, in which three out-of-state campers tested positive; an outbreak at Haywood Nursing & Rehabilitation in which two staff members tested positive; and, most significantly, an outbreak at Haywood Lodge & Retirement Center's Spicewood Cottages in which eight residents and three staff members tested positive.
In a statement, the facility said it was notified July 11 that a visiting family member had tested positive for COVID-19. All residents and staff are vaccinated, but nevertheless testing began the next morning.
"Much to our surprise and disappointment several tested positive. Most of which were asymptomatic," read the statement.
A few of the vaccinated individuals at Haywood Lodge did require hospitalization to fight the virus, said Haywood County Emergency Services Public Information Officer Allison Richmond. However, overall "their symptoms are mild in comparison to what we have seen in the past."
"These events bring to light that COVID is still prevalent in our community," said Haywood County Public Health Director Sarah Henderson. "COVID-19 is not gone and this is not over. We continue to see an uptick in positive cases as people gather together in large groups and remain unvaccinated."
While it is possible for vaccinated people to test positive for COVID-19 or to become seriously ill with the virus, vaccination offers effective protection against adverse outcomes. In a July 8 press release, the N.C. Department of Health and Human Services reported that since May, more than 99% of new COVID-19 cases in North Carolina occurred in people who were not fully vaccinated. Current vaccinations appear to be effective against the Delta variant as well.
However, vaccination has slowed to a crawl since reaching its peak this spring. In the three weeks between Feb. 22 and March 15, the share of partially vaccinated people in the four-county area of Haywood, Jackson, Macon and Swain grew by 6%. Meanwhile, the three-week period ending June 20 saw the partially vaccinated population grow by less than 1%.
Statewide, 49% of the total population and 57% of the population age 12 or older is vaccinated with at least one dose. However, 86% of people 65 and older — the most vulnerable age group — have received the shot.
Leave a comment
3

comments
Caution was thrown to the wind too soon. Most places now say if you are vaccinated you do not have to wear a mask, but those who did not and do not believe in wearing masks are going to be out there now, not vaccinated and not wearing a mask. If only 50% are vaccinated that means 5 out of 10 persons are not.

Monday, 07/26/2021

Caution was thrown to the wind too soon. Most places now say if you are vaccinated you do not have to wear a mask, but those who did not and do not believe in wearing masks are going to be out there now, not vaccinated and not wearing a mask. If only 50% are vaccinated that means 5 out of 10 persons are not.

Monday, 07/26/2021

2 cases = an outbreak

Wednesday, 07/21/2021