Archived News
Filing period closes for 2021 municipal elections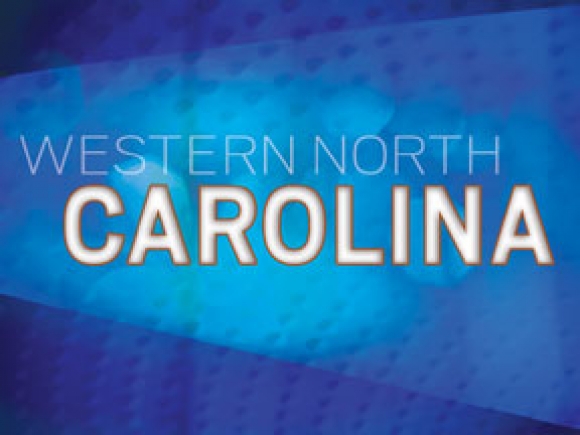 While there aren't any state or federal elections being held this year, there are a number of municipal governing board elections that will draw the attention of voters in November – especially across Western North Carolina — and now that the filing period has closed, the fields are set.
Haywood County
In Canton, Mayor Zeb Smathers was the only candidate to file for mayor, meaning he'll coast unopposed to his second term. Alderwoman Kristina Smith seeks her second term and Alderman Tim Shepard, who was appointed to fill the seat of an alderman who left town two years ago, will seek his first full four-year term.
Smith and Shepard are joined in the race by Matt Langston, former lead singer of pop-punk band Eleventyseven. Langston, 35, is a former music business instructor at Montreat College and is currently a music producer. The top two vote-getters will claim seats on the board.
Clyde aldermen Diane Fore and Frank Lay both filed for reelection to their seats. Also filing was Melinda Parker, who didn't return a call from The Smoky Mountain News seeking biographical information. The top two candidates will be seated.
Maggie Valley Alderman Twinkle Patel seeks her first full four-year term after her January 2020 appointment to fill the unexpired term of Alderman Mike Eveland, who was elected mayor. Alderman Clayton Davis did not file for re-election, however three others — John Hinton, Jeff Lee and Jim Owens — will also seek a seat. Two of the four candidates will join Eveland, Phillip Wight and Tammy Wight on the board.
Jackson County
Of the eight municipal races to be held in Jackson County this year, only one will be competitive following the end of filing July 16, with the Webster commissioners race garnering so few candidates that the Jackson County Board of Elections must extend the deadline for another week.
Five people will run for two seats on the Sylva Board of Commissioners. Three town residents will run against incumbent commissioners Mary Gelbaugh and Barbara Hamilton — Carrie McBane, Natalie Newman and Luther Jones. All three ran in the 2019 election that seated David Nestler, Greg McPherson and Ben Guiney.
After holding the seat since 2015, Lynda Sossamon will run uncontested for another four years as the town's mayor.
For the first time in 12 years, Mike Fitzgerald is not on the ballot for the Dillsboro mayoral race after a move out of county disqualified him for the seat. David Jones, a current town alderman who was sworn in as mayor last month when Fitzgerald vacated the seat, will run uncontested to keep it for another four years.
Three of the current aldermen will run for re-election — David Gates, Tim Hall and Tim Parris. Alderman John Chinners did not file for re-election, but Joseph Riddle and James Cochran will round out the ballot.
In the Village of Forest Hills, James Wallace Jr. will run an uncontested race to keep the mayor's seat. Incumbent Ronald Yount will also run again, but Carl Hooper, who was appointed last month to fill a seat vacated by Jerry Rice III, will not. Daniel Shields will run uncontested to fill the second seat.
In Webster, Mayor Tracey Rodes and Commissioners Leigh Anne Young and Danell Moses will run uncontested for new terms. However, the list is still one candidate short. Incumbent Commissioner Allan Grant did not sign up to run again, and no other candidate had come forward by the close of filing. Filing for that seat will be extended five days and is now set to end at 5 p.m. June 23 to allow more candidates time to come forward.
Macon County
Jack Horton, a member of the Franklin Town Council, is virtually assured of becoming Franklin's next mayor, as incumbent Bob Scott announced weeks ago that he wouldn't seek a fifth term. Horton, 70, served as the manager of Macon County from 1985-1991 and from 2008-2013 and as Haywood County's manager in between.
Councilmember David Culpepper has signed up to run for a second term. Councilwoman Barbara McRae passed away last year, leaving her seat vacant. Stacey Guffey, Jimbo Ledford Rita Salain and Frances Seay have all signed up to run for a council seat.
Horton was elected in 2019 and his seat will need to be filled by appointment once he's sworn in as mayor.
Swain County
The Town of Bryson City also has two board position up for election, currently held by Ben King and Janine Crisp. King, owner of Bryson City Outdoors, filed to retain his seat, but Crisp didn't. No other candidates joined the race, so the filing deadline will be extended by five days to allow any other candidate to jump into the race.
The General Election will take place on Tuesday, Nov. 2. Eligible residents must be registered 25 days before the election in order to vote. For a complete list of candidate filings, or to register to vote, visit www.ncsbe.org.
— Staff reports
An earlier version of this story stated that the extended filing period for the Town of Webster Board of Commissioners ends at noon June 23. It ends at 5 p.m. June 23.