Archived Arts & Entertainment
We could leave them behind in the sparkle and fade: A conversation with Art Alexakis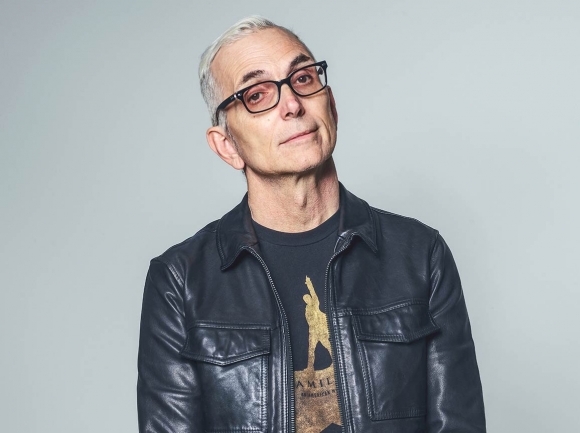 Art Alexakis. (photo: Andrei Duman)
If the old adage, "obstacles are opportunities," rings true, then Art Alexakis might just be the definition of an opportunist.
Lead singer of multi-platinum rock act Everclear, Alexakis has been at the helm of the one of the most successful and beloved bands of the last 25 years. Millions of records sold. A handful of hits that still ring loudly on radio stations the world over. Not to mention, a loyal fan base that continues to follow the group down its ever-evolving melodic path.
The foundation of Everclear three decades ago in Portland, Oregon, came from the ashes of a troubled past for Alexakis. A victim of childhood abuse and trauma, his teenage years were a blur of tragedy and heartbreak (atop a failed suicide attempt), ultimately manifesting itself into a battle overcoming drug addiction in his early adulthood.
Whereas Alexakis could have just been another statistic and faded into the background, perhaps even ending up six feet under before his life even got off the ground, he turned his experience into several massive singles ("Santa Monica," "Everything To Everyone," "AM Radio," "Father Of Mine," "I Will Buy You A New Life," "Wonderful").
And, some 30 years later, these songs still represent a lot of things to an awful lot of people — conjuring memories (creating new ones), making your soul shine, and ultimately providing a musical portal (within your stereo, in your car, in your headphones) to somewhere, anywhere.
At 59, Alexakis is facing quite possibly his biggest obstacle yet, with a recent diagnosis of multiple sclerosis. And yet, Alexakis continues to do what he's always done — write timeless songs and play raucous music with his signature freewheelin' spirit, all in a lifelong effort to uplift and embrace any and all within earshot.
Smoky Mountain News: Where does that old soul mentality come within you? Because when you talk about the past, whether it was good or bad, you still talk about it with such reflection and awe.
Art Alexakis: Well, you know, man, because I love history — everybody's history. I love [that] everybody has a story. I love a good story. I write from the first person a lot, if not all the time, and it makes people think all my songs are autobiographical. [But], about a third of them are about [characters that I create], a third of them are from different places in my life, and a third of the songs are just stories.
SMN: Your mother grew up in Swannanoa and your parents met in Asheville. And even though you were born and raised in California, you have that Southern Appalachian blood within you, and storytelling is a big part of these mountains.
AA: Absolutely, dude. I'm half-hillbilly. I'm mostly Irish on my mom's side, [and they came to America] during the Potato Famine of 1845. Before the Civil War, they got embedded deep in those [Appalachian] hills — Irish, Scottish, and they loved that area because it looks like home.
There's a lot of culture in [Western North Carolina]. That [Irish, Scottish] culture became hillbilly culture. And it's deep for me. I've always loved the music [of those mountains]. I love bluegrass. The Louvin Brothers. The Stanley Brothers. Bill Monroe. I grew up with it and it's very natural for me.
SMN: I grew up in an Irish family, and one of the big things is that it's always been about making a connection, whether it's family or a stranger.
AA: Absolutely. That's a really good point. I love connecting. I don't shy away from it. You know, my wife has a problem with confrontation. People have problems with confrontation. I don't.
But, I've read a lot of that comes from [youthful trauma] — growing up rough, getting beat up, being abused when I was 8 years old, raped and abused by older teenagers.
It was just really a bad situation when we lived in the projects [in California]. So, a lot of that is triggered and [emotional] scar tissue. As far as confrontation goes, I'm learning now not to be confrontational or to be able to be confrontational, but not be triggered by anger.
SMN: To try and find common ground, instead of being angry.
AA: I'm in school right now, learning to get my certification as a life coach. So, I'm learning all these skills — not just to teach other people, but to work on myself as well.
But, it's also growing and having success. I've had an enormous amount of success, and I'm very grateful for it. I'm doing what I love to do, which is kind of living the dream, right?
I've been very fortunate, I know that. Even with [multiple sclerosis], all the adversities, all the bankruptcies, broken marriages, and all that shit, I'm still extremely grateful for everything in my life — it's brought me to where I'm at now.
SMN: When you talk about being a life coach, what's interesting is that it's the same way it is to be a musician, this two-way street of growth and interaction.
AA: And that's why I think it's a natural fit, because I've been doing that for years. I really wanted to be of service, and I feel like I have been in service in my band. I'm clean and sober 32 years. So, I've been in the program for years, and being of service is a big deal. That's a big step.
And I want to do that for the last part of my life. I'm still going to do the band. I'm still going to play shows, and I might make music. But, I want to be of service and connect with people for the rest of my life.
I'm very grateful for where my life is right now and where it's been — I wouldn't be where I'm at if it hadn't been for it.
SMN: It's pretty wild, though, because when I look back at your history, you have every reason in the world to be angry at the world. But, you never made excuses — you did whatever it took to move forward.
AA: I learned that from my mom, that tenacity. [If] there's a wall in front of you, you got to get over it, around it, under it, or through it. One way [or another], you've got to get through it. Sometimes it's by force. Sometimes it's by concession. Sometimes you've got to become fluid and work your way around it, you know?
There's always a way forward. You just have to find it. And the way you do that is by not giving up — you don't give up.
Want to go?
Everclear will hit the stage with its annual "Summerland" national touring showcase at 7 p.m. Friday, July 23, at Silverados in Black Mountain.
Joining Everclear will be opening acts Hoobastank, Living Colour, and Wheatus.
General admission is $45 per person, with VIP and "Meet & Greet" packages available. For more information and/or to purchase tickets, go to www.silveradoswnc.com.