Archived Arts & Entertainment
The way love goes: A conversation with Brian McKnight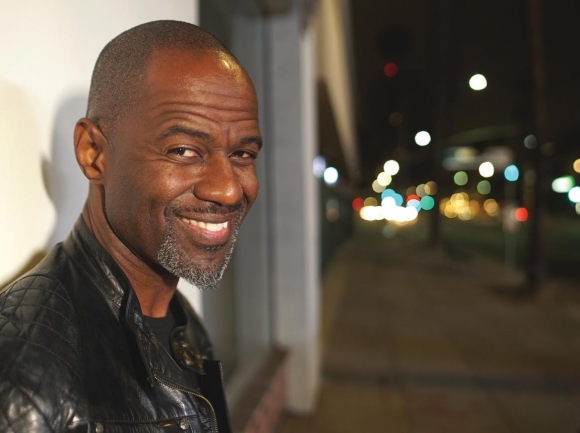 Brian McKnight.
For the last 25 years, few R&B/soul performers have risen to height of success and level of mainstream talent as Brian McKnight.
With his signature falsetto and seemingly unending vocal range, the multi-platinum artist is also a triple threat — singer, musician, songwriter. All of which has culminated into several radio hits and 16 Grammy nominations over the decades.
In conversation, McKnight is humble and gracious, this harmonious soul filled with gratitude for what has come to fruition in his life and career. But, more so, he's incredibly aware of the present and to remain in "the now," to be fully appreciative of each cherished moment and interaction he may find himself in — a trait also at the core of his timeless, embracing and uplifting melodies.
Smoky Mountain News: With the shutdown of the music industry last year, what was your big takeaway, personally and professionally?
Brian McKnight: I think that my wife and I have enjoyed this period of time, probably more than any other time, because [we weren't] having to go anywhere — just being together, just being at home, and actually resting.
This is the longest rest I've ever taken my whole career. And I probably would never have taken this time for myself just to be rejuvenated. I mean, I'm sure people think that traveling around the world all the time is a great job, which it is, but it can be a bit much if you do it for 15, 20 years straight.
So, we really took this time [to rest]. We just moved into a new house. We spend time in our home, which we never do when you're gone every weekend, singing somewhere — it makes it tough.
In the midst of [the pandemic and shutdown], we graduated one child in high school, another one from college. We've been able to travel and see them, and do some other things we wouldn't normally get to do.
This isn't to say that we're making light of the fact that people have lost folks and dependents. It was horrible for people who were sick and we understand that, But, for us, we really took this to the time as a family to be together and to make the best of it. And I think we did.
SMN: So, you've maybe recalibrated or reevaluated what you want moving forward as a professional artist?
BM: Oh, absolutely. But, I was already coming to that. I'm not sure that I'll ever be able to dive in the way I had before, because now I've seen that it's not as life-ending and important as it used to be.
[Now it's] really picking and choosing the times to be out and the shows to do, more than just doing everything that's on my plate. Moving forward, [it's] just doing the things that are the most important.
SMN: And that segues into what I wanted to talk about, which was when you came up in the industry in the 1990s, you went around and had to hustle for a record deal. Whereas, nowadays, younger artists can somewhat DIY with what they want to do.
BM: It's maybe a different challenge. I think there's what singers like myself sometimes get mixed up in, where "if people don't sing like us, they don't play like us, then it's not music and it's not talent."
You know, maybe the challenge is that you can really work the hell out of a computer, or you can really put some loops together, some beats together, which most musical purists would look at as being not talented.
But, I don't look at it that way, because what they do is something that I cannot do, and if they can do it and I can't, then maybe they're a talent in a different way than I am.
When I hear what my daughter listens to, it resonates with her on a level that I'm not sure our music ever did to these kids, maybe because they're consuming it in such great amounts, and maybe that's because it's free. I'm not sure the psychology behind that.
But, what I don't know is that the artists that she's listening to at 22, if she'll still be listening to them at 42, the way people who, when I was 22, are listening to me, are still paying to see me 30 years later. That's what remains to be seen. We'll see.
SMN: One of the main themes of your music is the idea of "love," whether love lost or love found. How much has that definition of the word love changed or remained the same as you've gotten older?
BM: What's interesting, before I met my wife, I talked about love, but I never talked about being in love. Since I met her [and married in 2017], it's all been about being in love — I never knew I had a definition for that word because I never knew it existed.
I just knew that people needed love and they wanted it. And they either were, like you said, finding it or losing it. So, that was the denominator for the listener. I'd never even liked anyone before [my wife] Leilani.
So, you know, all of those hits from back in the day were all just me writing songs, and trying to write what I thought the audience wanted to hear. I think the difference now is I actually have some of the very thing that I used to write about.
And now I can write about it from a place of knowing what it is, which is the person you can not only live with, but the person that you can't live without.
Want to go?
R&B/soul legend Brian McKnight will perform at 7 p.m. Saturday, July 17, at Silverados in Black Mountain.
Tickets are $49.50 per person. For more information and/or to purchase tickets, click on www.silveradoswnc.com.