Archived News
COVID cases, deaths hit new lows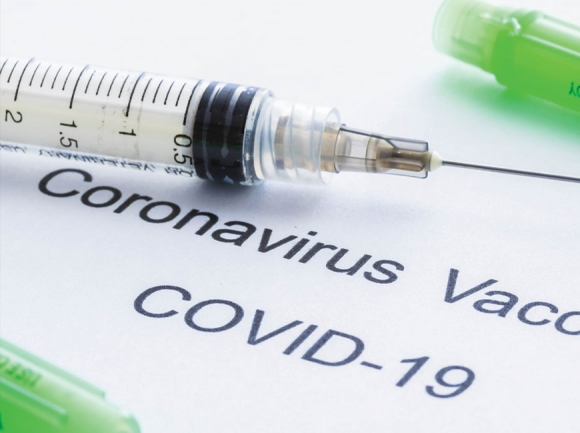 Since Gov. Roy Cooper lifted the mask mandate on May 14, indoor gatherings have returned and face coverings have nearly disappeared from public spaces, while daily case numbers, hospitalizations and deaths have continued to plummet.
Statewide, June 8 marked the first day since the pandemic took hold with no COVID-19 deaths, and in the weeks since daily death figures have mostly hovered in the low single digits. Over the past week, daily case counts have hung around 300, and on June 25 hospitalizations fell below 400 for the first time since the pandemic started, continuing to fall in the days since.
Between June 22 and June 28, COVID-19 hospitalizations in the 17-county mountain area have ranged between 15 and 22. In the last seven days, Jackson County has not reported any new cases, while Haywood has recorded only two and Macon and Swain have each seen three.
"For the first time since COVID-19 hit our community, we recorded zero new cases over the weekend," said Haywood County Public Health Director Sarah Henderson in a June 28 press release. "This is exciting news, but I would be lying if I said I wasn't worried about what could be around the next corner."
With less than half of North Carolina's population vaccinated, those trends could turn around in the coming months as the more contagious Delta variant, first found in India, inevitably strengthens its foothold in the U.S.
"The Delta variant poses a serious risk to those who are unvaccinated," said Dr. Richard Bunio, executive clinical director for the Cherokee Indian Hospital. "It is more contagious and appears to cause more serious disease."
The vaccines seem to work effectively against the variant, so vaccinated people are at very low risk of serious sickness, said Bunio. However, he said, "if the variant gets here it will spread in mainly in unvaccinated people and could cause a surge in disease activity that would threaten a large number of people on the Boundary."
According to the most recent numbers posted on the Eastern Band of Cherokee Indians' website, 42.9% of the 11,482 people included in the hospital's user population of American Indians and Alaska Natives living in Haywood, Jackson, Swain, Graham and Cherokee counties have received at least one shot from the EBCI.
It's likely that some members of the tribe got their vaccinations from other sites that report to the state system — and, conversely, that some non-tribal members got a vaccine from a tribally run site that does not report to the state system. Therefore, looking at vaccination rates for the seven-county area as a whole, including both tribal and state figures, may give a more realistic picture of vaccination rates in the region.
By that measure, 46.9% of the 194,254 people residing in the seven western counties have received at least one vaccine dose, and 44.5% are fully vaccinated, according to figures available as of June 28. That's a rate that exceeds the statewide figure of 45% with at least one shot and 42% fully vaccinated, but it falls below the nationwide rate of 54.1% with at least one shot and 46.3% fully vaccinated.
These figures have risen about 7% over the last month, with county health departments reporting a definite slow-down in demand.
Fortunately, the age groups most at risk from the virus have the highest vaccination rate. Statewide, people 75 and older account for 14% of vaccinations as of June 28 despite comprising only 7% of the population, while people 65-74 account for 21%, despite comprising only 10% of the population. People 50-64 are responsible for 25% of vaccinations, above their 19% share of the population, but from there the proportions flip. People ages 25-49 account for 30% of vaccinations, below their 32% population share, while people 18-24 account for 7%, below their 9% share of the population. Teens 12-17 comprise only 3% of the vaccinated population, less than half their 8% population share. The 14% of North Carolinians under the age of 11 are not eligible.
In Jackson County, only 296 people in the 12-17 age category have gotten at least one shot, while on the Qualla Boundary that figure is 400. Haywood County has vaccinated 726 teens with at least one shot, 3% of all vaccinations — despite the fact that the age group makes up 6% of the total population. However, according to the EBCI Department of Public Health and Human Services, young people are seeking out vaccination, with the tribe giving 60% of first shots over the past week to people under the age of 25.
National reporting has indicated that nearly all hospitalized COVID-19 patients are unvaccinated, and Dr. Ben Guiney, who is an emergency room physician at Harris Regional Hospital and a member of the Sylva town board, said that's been his experience too.
"The last four shifts I've seen COVID cases coming in, all unvaccinated," he said during the June 24 town meeting, saying that he'd treated four people between the ages of 17 and 33 who were sick enough to seek out the emergency room — one of them got sent to Mission Hospital in Asheville for bilateral blood clots in the lungs and respiratory distress.
"Those are all 100% preventable," he said.
The current situation is a far cry from the constant stream of sickness and death Guiney witnessed over the winter, and he doesn't expect that kind of onslaught to return. However, he said, among the unvaccinated the pandemic is raging as strong as ever.
"People keep blowing it off, and at the very least you're out of commission for 10 days, which if you have a job and you are the person who runs the shop or whatever, that can be really bad for your business," he said. "There's that and all the way up."
However, Guiney, Bunio and health departments across the area are all urging unvaccinated people to get their shot soon, anticipating a surge in cases caused by the Delta variant. According to CDC data collected during the four-week period ending June 5, the variant is responsible for an estimated 0.9% of cases in North Carolina. It's not known to have arrived in the western region yet, but because of limited access to the test needed to identify it, it could well be here already, undetected.
"The variant will arrive here eventually," said Bunio. "How much harm it will cause depends on how many unvaccinated people it has available to infect and spread from."