Archived News
Haywood courts back in full swing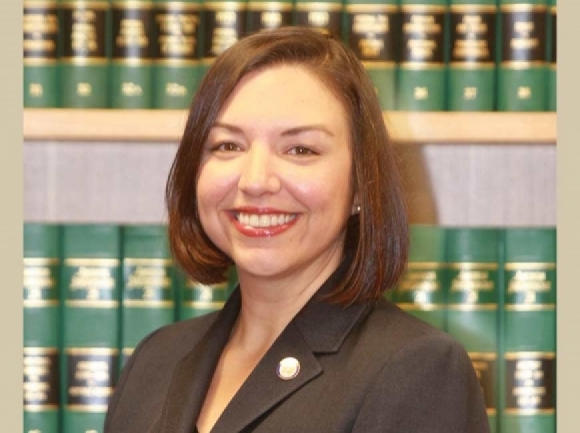 Haywood County courts are back in full swing following safety-related case delays during the COVID-19 pandemic.
"We are holding jury trials and at a quick pace," District Attorney Ashley Hornsby Welch said. "With the restrictions lifted from the COVID-19 pandemic, Senior Resident Superior Court Judge Bradley B. Letts was ready to catch up on the back log of cases. My office responded by prosecuting five weeks of court over a six-week span in Haywood County Superior Court."
Typically, Haywood County has 11 to 12 jury trial sessions a year, and so it was unusual to have trial sessions in back-to-back weeks, Welch said. Her office had requested additional court time, and Judge Letts was able to get permission from authorities to hold more court, she said.
"We disposed of about 72 cases during those court sessions, including jury trials, pleas, probation violations, and other pending matters," Welch said. "One of the five weeks was administrative court, and the other four weeks were jury sessions. I am grateful to the citizens who heeded the call to return as jurors, as our system of justice cannot work without them."
On May 27, a jury found Brooke Stites Bushyhead, 39, of Waynesville, guilty of two counts of trafficking in methamphetamine. After being stopped for a tag-light violation, more than an ounce of methamphetamine was found on her person, along with cash, a set of digital scales and baggies. She was sentenced to 140 to 186 months in prison.
On June 4, a jury found Jon Jeffrey Hinde, 59, of Clyde, guilty of felonious breaking and entering, larceny and possession of stolen goods. Hinde and others broke into a cabin and stole various items of property. He was sentenced to six to 17 months in prison, followed by supervised probation upon his release. His co-defendants, Natasha Hinde and Ethan Putnam, pleaded guilty afterward.
On June 8, after jury selection, Jose Ax Sub, 37, of Maggie Valley, pleaded guilty to two counts of second-degree forcible sexual offense and was sentenced to 120 to 264 months in prison.
That same week, Wendell James McCarty, 60, of Maggie Valley waived his right to a jury trial. Judge Steve Warren convicted McCarty of resisting a public officer and exceeding a safe speed.
On June 24, Arthur Willie Rathbone, 53, of Canton, was found guilty of four counts of assault on a governmental official for fighting with Haywood County Sheriff's Deputies while being taken into custody on another matter. He received 18 months of supervised probation.
More than 25 cases handled were connected with drug and property crimes, Welch said.
"We want people to be safe in their homes and communities. Districtwide, my office will continue to push for as much court time as we can get in an effort to catch up from the closure of our courts over the past year," she said.