Archived News
Waynesville fires 
town attorney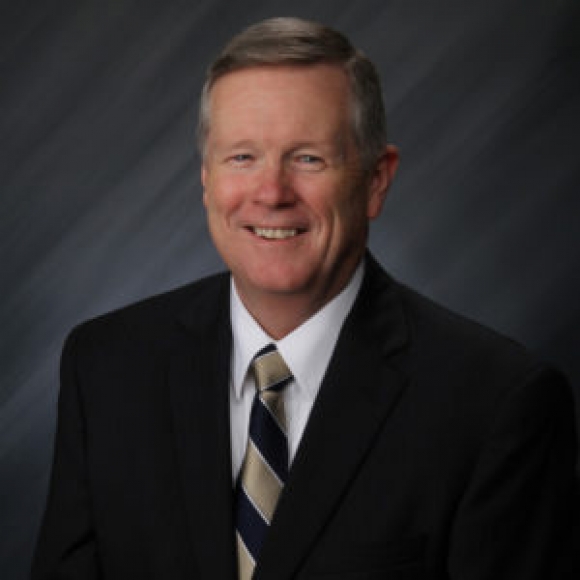 Following public complaints, the Waynesville Board of Aldermen voted to terminate the contract of its town attorney, Bill Cannon.
Some of Cannon's personal tweets on Twitter expressed controversial opinions on political topics as well as current and former elected officials like Donald Trump, Mark Meadows and Rep. Madison Cawthorn.
Cannon had served in the role since early 2017 and was paid $275 per hour. A closed session for personnel was held at the conclusion of the June 3 special called meeting of the board, but was recessed, rather than adjourned. The closed session reconvened at 10 a.m. on June 7 and resulted in a 4-1 vote to terminate. Alderman Chuck Dickson was the only holdout. Planning Board Attorney Ronald Sneed, who practices in Black Mountain and Swannanoa, and is currently the Black Mountain town attorney, will serve in an interim capacity at least through the board's June 8 regular meeting.
Leave a comment
3

comments
Tweets have been deemed free speech. I doubt that this decision will hold up in court should Mr. Cannon challenge it.

Thursday, 06/10/2021

Dear Mark, the commenter of this article: Mr. Cannon's twitter account, which is reported to have fewer than 30 followers, was the subject of a complaint by a local Republican citizen who was offended by the anti-Republican comments. So, you kinda got that point wrong. As to your comments about the "Left" being the ones to terminate him, you are partially correct. The four members who terminated Mr. Cannon are registered as both Democrats and Republicans.

Thursday, 06/10/2021

Lets see... I know nothing about this case, but, I know about the Parties.. Let's see how I do with Zero knowledge about the Town of Waynesville, or the Bill Cannon Attorney...

What I will base my opinion on:
Some of Cannon's personal tweets on Twitter expressed controversial opinions on political topics as well as current and former elected officials like Donald Trump, Mark Meadows and Rep. Madison Cawthorn.
-
and was paid $275 per hour
-
4-1 vote to terminate. Alderman Chuck Dickson was the only holdout.
----------------------------
So, it was a Political Attack on the Attorney, and he was tweeting about some Republicans...
Were they good or bad tweets about them? Easy question to answer based on the next comments...
he was paid $275/hour.. I'm not sure how much "Good Attorneys" are these days, but, for a decent one, I would imagine that would be appropriate.. The County had to have a "Good Reason" to hire someone at that rate, so, seems they would have checked him out and saw he was "Worth" that kind of money. At least that would be using Common Sense...
But, the fact that his per hour rate, which obviously was agreed on before contracting his services is posted to the average Joe,, it was done to give more reason to fire him.. He is Rich, he makes too much money.. Not the fact that, he was worth that much, and the reason we hired him to begin with.. So, he must have been good, but, BAD BOY, if he tweeted anything positive about Republicans... So, he has to go!!
We know that Republicans would be more worried about is competency level and whether he does a good job or not, but, nothing was mentioned about his level of skill or lack thereof..
It was about his Tweets,, so, we have a Majority Liberal group that wants to get rid of him.. How can we confirm that??

Alderman Chuck Dickson was the only holdout.
I can think of a whole lot of ways to say this professionally, but, since it is what it is,, a Political Hack Job, Chuck, instead of a Dissenting Opinion, or, just leave it at 4-1, the Political Hack had to be levied at Anyone who did not cooperate with the Political Hack Mob trying to get rid of the Attorney.. That is the way that the Left works.. Cancel Culture, etc..
You are not allowed to share a different opinion than the Left.. They might have to debate you on the subject, and usually can't debate based on a good reason to do anything.. They just want to repeat talking points, and bash and talk down to others without Debate...
If I had to vote on this just from a standpoint of what I see.. Here is how I would vote..
The Leftie who wrote the Article could not work for me, if I had a "News Organization", rather than an Opinionated Column Paper..
My bet would be that the 4 in the 4 to 1, are hard core lefties, due to the fact they want to fire someone over their Political Opinions, vs the reason they hired him.. Probably Jealous of him to begin with..
The 1 of the 4 to 1, is probably a Man of Morals, and does not believe in using Politics to spank someone about their Political Views, and is probably a pretty good guy to begin with.. Had there been a reason of Professionalism, I believe he would have been the first to Complain.. The other 4 would not care, as long as they supported their ideals without debate..

Well, How did I do? Never mind.. I know I am on Target.. I can smell the Radical Politics all over this one..
Who else would fire an Attorney over some tweets about a Political Opinion?? The Left!!
Shame a Town Board is making decisions based on Personal Politics, instead of what is best for the County.. Glad I don't live there...

Wednesday, 06/09/2021