Archived Outdoors
Mainspring adds staff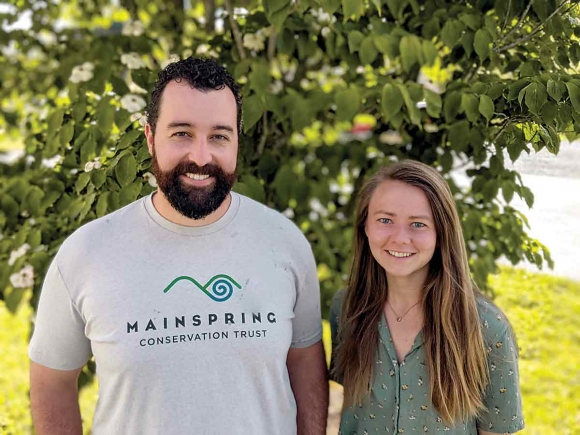 Alex Jump (left) and Emmie Cornell are Mainspring Conservation Trust's newest employees.
Donated photo
Mainspring Conservation Trust has hired two new positions, expanding the regional nonprofit's staff to 12 people.
Emmie Cornell, originally from Chattanooga, Tennessee, is the land trust's new land conservation associate and will work closely with Director Jordan Smith to help with land protection throughout the nonprofit's seven-county service area. N.C. State University graduate Alex Jump will assist Mainspring's stewardship program, helping manage its public properties and other conserved lands.
"The number of conservation opportunities that we've had over the past few years revealed that our staff was stretched too thin to do all that we want to do," Smith said. "Our ability to protect important places is greatly multiplied with the addition of two young, energetic and passionate individuals."