Archived Outdoors
Regional outdoors brand celebrates debut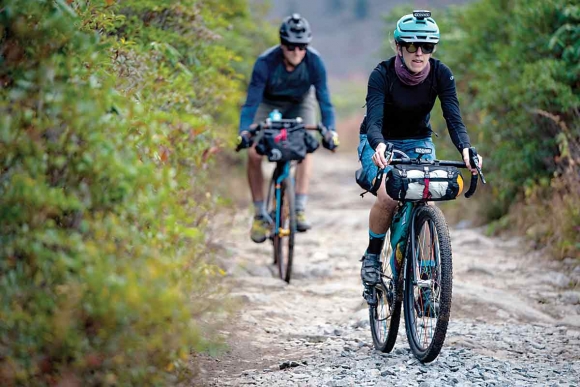 A pair of cyclists cruise WNC trails riding bikes outfitted with parts made by Asheville-based company Industry Nine.
Industry Nine photo
Learn more about Made X Mtns, a new regional brand for Western North Carolina, at 4 p.m. Tuesday, June 15, at Fire Mountain Outpost in Cherokee.
Hosted by Mountain BizWorks, Outdoor Gear Builders of Western North Carolina, the N.C. Outdoor Recreation Office and Growing Outdoors Partnership, the event will offer the chance to hear an overview of the brand celebrating the outdoor industry hub of the East over a pint.
Learn more about Made X Mtns at www.madexmtns.com