Archived News
Tribal Council silent on proposed same-sex marriage law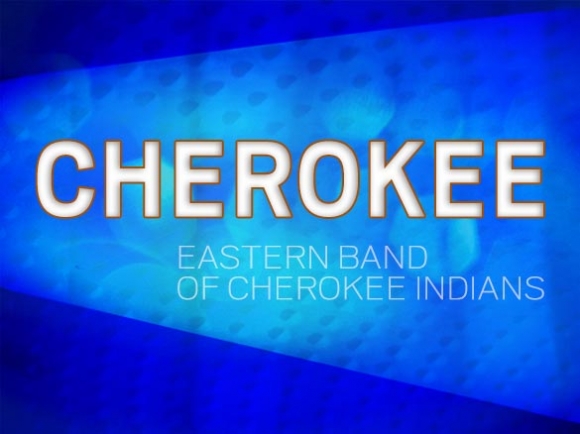 Every month, the Tribal Council agenda starts the same way. The chairman calls the meeting to order, and then there's a prayer, a roll call, a call for requested changes to the agenda and a unanimous vote to deem the ever-present list of new proposed ordinances read and tabled. That's not how the June 1 meeting went.
"Mr. Chairman, I know it's out of the ordinary, but I'd like to deem items two through nine read and tabled," said Vice Chairman David Wolfe after Chairman Adam Wachacha asked for changes to the agenda.
Wolfe's move left out Item One, an ordinance submitted by tribal member Tamara Thompson to legalize same-sex marriage on the Qualla Boundary. About 13 minutes later, Wachacha reminded Council that it had not deemed Thompson's ordinance read and tabled.
"What is the pleasure of Council for this ordinance proposal?" he asked.
The question was met with seven seconds of silence.
"If there isn't any action taken to be read and tabled, that one shall die pertaining to Section 117-38(a) and (b), because it never got to start the process," Wachacha said.
Thompson said she was shocked at this outcome.
"For the longest time I thought this was simply an oversight. It's just a forgotten issue — nobody thinks this, it's just, they weren't thinking about it," said Thompson, a Big Cove resident who is part of Cherokee's LGBTQ community. "Now I see it wasn't just a forgotten issue. It was a purposefully neglected issue."
Tribal law specifically defines marriage as an institution between a man and a woman. A footnote on the online copy of the tribal code states that the ordinance setting up that provision was passed in 2000.
"The licensing and solemnization of same-sex marriages are not allowed within this jurisdiction," the law reads.
In 2014, Tribal Council passed a resolution affirming its marriage law by a 7-1 vote, with one abstention and two absences. The resolution, submitted by Denny Crowe, Bo Parris, Ben Reed and Gilbert Breedlove, states that the Eastern Band of Cherokee Indians has "for generation upon generation" recognized marriage as a union between a man and a woman and that "recent court cases" have "triggered the local review and response of strengthening the laws within this jurisdiction to best protect the institution of marriage." It then goes on to quote Bible verses defining marriage and prohibiting homosexuality, specifically Genesis 1:27 and Romans 1:26-27.
While same-sex marriages are not recognized in Cherokee Court, residents of tribal lands are also residents of Swain, Jackson, Cherokee or Graham counties, and ever since a federal judge struck down North Carolina's ban on same-sex marriages in October 2014, all counties in the state have issued marriage licenses to gay couples. The EBCI is a sovereign nation and was not directly affected by the court ruling.
Thompson said that Tribal Council's actions last week "disgusted me" and "really kind of broke my heart." She also questions their legality.
Tribal law sets out a clear process for consideration and adoption of new ordinances. Under Sec. 117-38(b) — the section Wachacha quoted as justification for deeming the ordinance dead on the floor — all proposed ordinances placed on the agenda "shall" be assigned an ordinance number and be read into the record by the clerk. Tribal Council can vote to waive the reading requirement, and while members may discuss the ordinance after it's read, "no member may propose any motion or amendment to the ordinance at the first reading," the law reads. Ordinances must sit for at least 25 calendar days before they're voted on. The law does not include any provision for declining to read an ordinance that appears on the agenda into the record, or for declaring it dead on the floor prior to the first reading.
"The fact that they quoted the exact law that they broke and used that to justify their actions was shocking," said Thompson.
Thompson was not in the room June 1. Typically, the first reading of an ordinance is uneventful and perfunctory. In fact, she said, about two weeks before the June 1 meeting she received a phone call from the Tribal Operations Program letting her know that her ordinance had been placed on the agenda but that she didn't need to be there, because the first reading is only a formality.
"I would have hoped that Council would not have made this as big of an issue, but I'm kind of glad they are in a way, because it helped me to recognize that the fight's still going, and it kind of invigorated my own fight," she said.
Thompson said she has resubmitted the ordinance for the July 1 agenda and that this time she'll be there when the meeting starts at 8:30 a.m., along with any supporters who care to join. If she doesn't succeed in getting her ordinance heard, she said, she will consider filing an ethics complaint against members of council and submitting a protest to the chairman.
Requests for comment sent to Wachacha and Wolfe, as well as to legislative counsel and the EBCI Attorney General's Office, were not returned as of press time.
Leave a comment
1

comment
Can we be there to support if we are not Cherokee? How can we get details on where to be, if so?

Thursday, 06/10/2021