Archived Outdoors
Summer is here at Lake Junaluska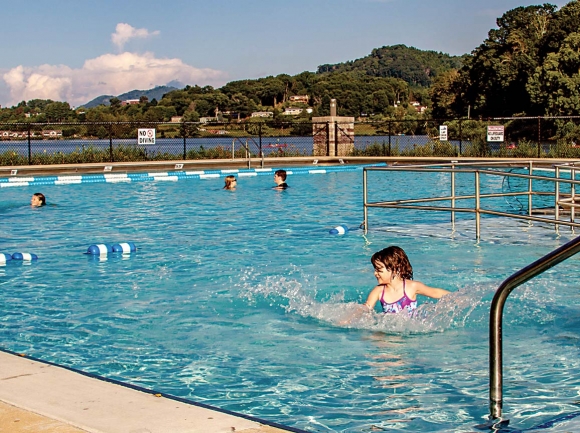 The Lake Junaluska pool is now open daily from 10 a.m. to 8 p.m. Lake Junaluska photo
The pool at Lake Junaluska is now open for the season, and 2021 passes offering pool admission and special discounts at Lake Junaluska though Labor Day are on sale.
The pool will be open from 10 a.m. to 8 p.m. each day through Labor Day. Admission is complimentary for lodging guests, and anyone can access it by purchasing a daily or season pass.
Summer hours for kayak, canoe and paddleboard rentals have also started, with rentals available daily from 10 a.m. to 8 p.m. Guided pontoon boat cruises are available 1 to 8 p.m. Thursday through Sunday.
Daily passes allow all-day pool access, a round of mini golf and an hour of shuffleboard or cornhole, and they cost $10 per person, $30 per family and $5 per person after four people. Summer activity passes include admission for up to four people at the swimming pool, a round of mini golf, tennis and pickleball equipment rental, a $5 discount on a round of golf with cart and 10 percent off at Lakeside Bistro, Lambuth Inn Dining Room Junaluska Gifts & Grounds and canoe, kayak and paddleboard rentals.
Buy daily passes at the swimming pool and season passes online at www.ljrec.org.