Archived Arts & Entertainment
In the journey: A conversation with Martin Sexton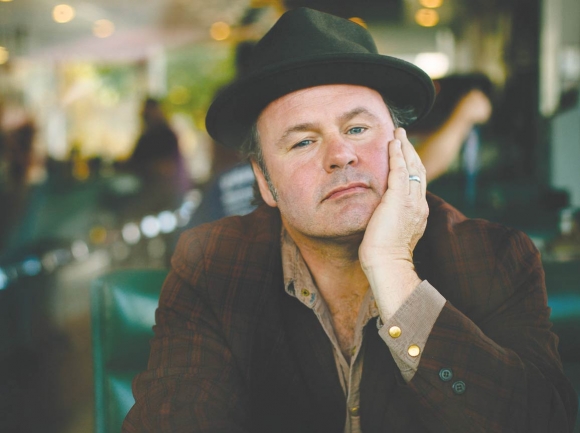 Martin Sexton.
Leaving his hometown of Syracuse, New York, in 1988, singer-songwriter Martin Sexton hit the road — in search of not only himself and his place in the world, but also his audience, too.
Now, over 30 years later, Sexton is regarded as one of the finest singers and songsmiths in the country, this mesmerizing blend of folk, soul and rock music. It's a magnetism of tone and aura akin to the likes of Otis Redding, Van Morrison, and Simon & Garfunkel, to name a few.
It's a communal thing when you're at a Sexton show, with the cosmic reverend himself up there upon the high stage of melodic serenity, radiating this sense of togetherness and connection between fellow human beings in the presence of the universal language — music.
Smoky Mountain News: Amid "all this" that we're currently facing as a society, have you been seeking out any silver linings?
Martin Sexton: Oh, have I ever. And I haven't had to look very far. At first it was, "How am I going to pay the bills?" I just lost a year of touring all around the earth, and, of course, that's how us musicians make the bulk of our living is touring. Luckily, we had a little money saved we tapped into, and other digital means of revenue streams, which have been a godsend.
But, the root true silver lining I found was, "Hey, I'm stuck." In fact, it was a beautiful thing, [my family and I] were stuck up at [our cabin in the] Adirondacks [in Upstate New York]. We went up there, and we're blessed to have that place.
We're stuck in this cabin. Me and my family — my wife, my boy. And the silver lining we discovered was that we have to be together. We have to do something. So, we're going to cut each other's hair. We're going to wax the floors. We're going to build a tree house.
Me and my son, we've been talking about building the tree house for years, and this was finally the year we did it — we got it done. And then, I sat in the tree house and I wrote a song. [Some] songs came out of it.
I got to FaceTime with my family. I got to focus and kind of look inward. There's a lot to be learned from sometimes in life. You just have to chop wood and haul water, and there's a big, big lesson there. We're so caught up in being wired into the grid 24/7, constant leaps on our cell phones or smartphones reminding us of, "got to be connected, got to be connected."
But, to just chop wood — and I was literally chopping wood and hauling water — there's a certain dignity in that. It brings you to the present. It keeps your head where your hands are. And to me, that was part of my silver lining, too, is remembering I'm a human being. I have family that I love. I need to count my blessings. We are here. We're healthy. That's what truly matters.
SMN: And I think the shutdown made folks realize how much they miss and need live music, that it isn't just entertainment — it's a healing force.
MS: Oh, yeah. You can't get that digitally. You've got to be there and feel the vibration. You've got to feel the subs. You've got to see the singer sweating. You've got to hear your neighbors breathing, emoting, applauding and dancing. You know, there's no real substitute for that physical reality.
SMN: And I would surmise a justification for why it is you love performing.
MS: Yeah. I mean, I never took it for granted, the fact I could show up and play and have people listen. But, having it gone for six months was a wake-up call.
[My first shows back] were in New Hampshire. About a hundred people, in a backyard at some venue. [Small stage], PA [system] was tiny, lights were literally hung up in a tree.
But, it was beautiful. People got live music. It definitely wasn't the Fillmore [in San Francisco], but it was a beautiful, honest to goodness musical experience for music-loving fans. And, for me, I'm just happy to be singing in front of human beings, whether it's in a backyard or on a massive stage somewhere.
SMN: What are you feeling in that moment, where you've created this back and forth energy that radiating into the air?
MS: Well, I'm honored and I feel a sense of unity with the people, a sense of "we are in this together." There's no real differences. Any differences are left outside the door, where now we're all one — we're all alike. We could be different races, different sexual orientations, different political schools. But, in that moment, we're just people singing in harmony.
Want to go?
Acclaimed singer-songwriter Martin Sexton will perform on the Lake Eden stage at 7 p.m. Saturday, June 5, in Black Mountain.
For more information and/or to purchase tickets, go to www.thefesty.com and click on the "Buy Tickets" tab. To learn more about Martin Sexton, visit www.martinsexton.com.