Archived News
Housing cases double for Legal Aid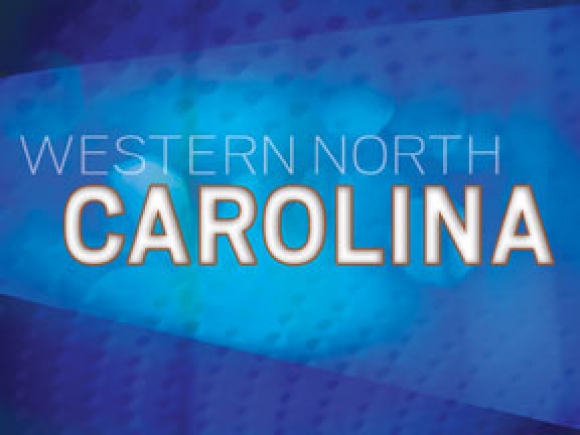 The amount of time Legal Aid lawyers spend on helping clients with housing issues doubled during the pandemic.
"Locally, the biggest indicator of the increase in housing work is reflected in the fact that our office is now focusing about a third of the attorney time on legal matters related to housing — mostly in the area of evictions," said Managing Attorney Suzanne Saucier. "This is in contrast to pre-pandemic numbers, where about one-sixth of attorney time was spent on housing matters. Our helplines have also seen twice as many families calling for legal help related to housing matters. Even our Senior Legal Helpline has seen seniors' housing cases double in the past year."
The last time The Smoky Mountain News talked to Saucier in February, the eviction moratorium had just been extended to March 31; it has since been extended to June 30. While she hopes it is extended once again to allow folks to stay in their homes even if they can't pay their rent, she said the future has been impossible to predict.
"It is hard to say what the CDC will do with the eviction moratorium on June 30 when it is currently set to expire. We do know that in the past the CDC has waited until the last minute to issue any new extensions, so we encourage anyone who might be impacted by the current moratorium to stay up to date on any guidance," she said. "We do think many renters and their families and children will be hurt if evictions for nonpayment are allowed, and if there continues to be delay in the state's distribution of rental assistance. COVID is still a threat and evictions cause many other related problems for homeless families and children."
North Carolina recently opened a second round of federal funding through Project HOPE — Housing Opportunities and Prevention of Evictions — to assist renters with rent and utilities so they can remain in their homes.
Applications for the first round of funding were announced in October 2020 with $117 million for rent and utility assistance. To be eligible, households had to have income that is 80 percent of the area median income or lower and be behind on their rent because of COVID-19.
The HOPE Program is funded by U.S. Department of Housing and Urban Development Community Development Block Grant — Coronavirus funds and U.S. Department of Treasury Coronavirus Relief funds, which have been provided to North Carolina. The funds are administered by the North Carolina Office of Recovery and Resiliency, a division of the Department of Public Safety, and will be distributed through community partner agencies across the state.
According to a press release, Gov. Roy Cooper stated that the program would help "tens of thousands of families stay in their homes with the lights on." However, Saucier said the first round of funding from that program took a long time to get distributed. If the second round is just as slow to come through as the first, it might be too late to do any good without the moratorium still in place.
"We have seen how the CDC and previously Governor Cooper's eviction moratorium have helped families who were unable to pay their rent due to a loss of income related to the pandemic," she said. "Recently, however, we are seeing that many families are losing their rental homes because the landlord is deciding to sell the property. This seems to be a new phenomenon that we were not seeing very often prior to the pandemic."
Given the booming real estate market in Western North Carolina, it's not surprising that renters are having their homes sold out from under them. The problem is that home inventory across the region — for buyers and renters — is dismal.
According to a press release from Canopy MLS, which covers real estate across 13 counties in the region, home prices continue to respond to market dynamics of low supply. The median sales price ($318,500) and the average sales price ($394,482) rose 20.2 percent and 26.5 percent year-over-year, respectively. The average list price increased 25.6 percent year-over-year to $467,032.
"Though home sales are off to a strong start this spring, housing affordability is weakening, and increased inventory is the best way to address rising home prices. Low mortgage rates have also continued to drive interest in the second-home market as well," said Brian Cagle, a Canopy MLS Board of Directors member and Vice President/Managing Broker of Beverly-Hanks & Associates. "While this is good for sales and growth, we also have to factor in the impact on first-time buyers and workforce buyers who live and work here and who are ultimately getting priced out of homeownership."
Saucier said it's important for tenants to reach out for assistance as soon as they begin experiencing any problems with their landlord. The more time Legal Aid has to assess the case, the more likely they are to get the best result for a client.
"To the extent that we get a case prior to an eviction being filed, we always attempt to mediate a resolution that is satisfactory for both parties. However, most of the time a tenant does not reach out to us until a court action has been filed. Our goal is always to find a good resolution for our client that avoids extended litigation," she said. "Unfortunately, many families don't know about our services in the region — our outreach resources as a nonprofit are limited. Many families are going through the litigation process on their own and do not know about their rights under the CDC eviction moratorium or otherwise."
To apply for federal funding in North Carolina for rental assistance, visit or call 211 or 888.892.1162. Individuals can visit to make an appointment or to check for updates regarding the moratorium.
Leave a comment
1

comment
For HOPE rent assistance, the current phone numbers are (888) 9ASK-HOPE or (888) 927-5467.

Thursday, 06/03/2021