Archived News
Jackson names new economic development director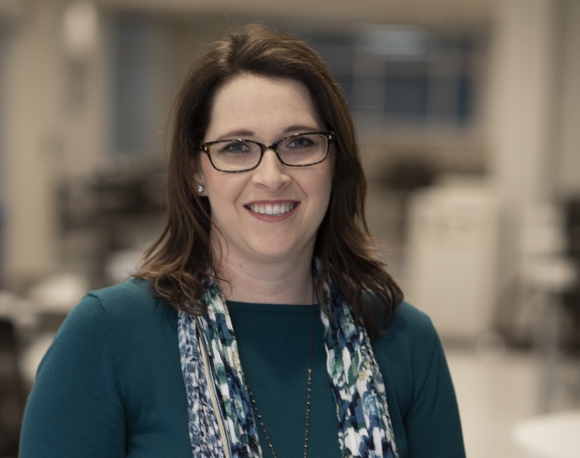 Tiffany Henry will be Jackson County's next director of economic development following a unanimous vote from county commissioners May 18. The vote followed a 25-minute closed session discussion at the end of the board's regular meeting.
"We feel that Miss Henry's economic development expertise and knowledge of Jackson County will ensure a successful and smooth transition into the position of Economic Development Director," said County Manager Don Adams. "We look forward to having her join our team."
Henry will start her new job on June 21. She is currently the Small Business Center director at Southwestern Community College, having served in that role since 2013. She also owns 828 Escape Room and 828 Custom Printing, both located in Sylva, with her husband Jason. She holds a bachelor's degree in business administration from Western Carolina University.
"As a native of Jackson County I'm passionate about my community, and I've worked hand-in-hand with small businesses in the region to develop a robust entrepreneurial ecosystem," she said. "I'm looking forward to continuing what (former director) Rich Price has built as the economic developer for Jackson County. This opportunity will allow me to expand on my passion as I work collaboratively with small businesses, major industry, community development organizations and both local, state and federal entities to continue to make Jackson County a great place to live, work and play."
The Small Business Center Henry currently directs offers free counseling and assistance to help entrepreneurs with business plans, marketing, production and accounting controls and a variety of other business issues. The center also provides free business seminars and reference materials for business owners to use.
Henry's work at the SBC has earned her ample recognition. After just one year on the job, Henry received the 2014 Rookie of the Year Award from the N.C. Community College System Small Business Center Network. In 2015 and 2017, she took home the SBCN's Innovation Award and was named State Director of the Year in 2018. In 2019, she received the SBCN Most Impact Award.
Henry will take the reins from former Economic Development Director Rich Price, who left the position Feb. 12 for a new job as director of economic development for Western Carolina University. Her salary of $65,500 is close to the top of the position's advertised pay range of $53,700 to $66,800.
In February, commissioners approved a Comprehensive Economic Development Strategy for the county, which features eight economic development goals with short-term, mid-term, long-term and ongoing action items under each. Implementing this document will be an important part of Henry's new job.