Archived Outdoors
Drought enters N.C. after long absence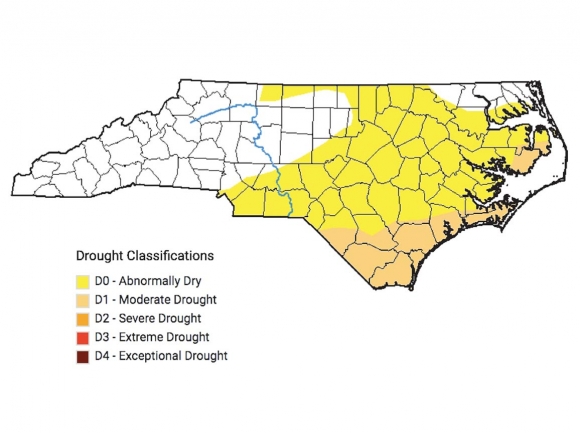 Moderate drought has returned to North Carolina for the first time since November 2019, though it is currently relegated to 12 counties in the southeastern part of the state.
Parts of 38 counties in eastern and central N.C. are also experiencing abnormally dry conditions and could reach drought status if dry conditions persist. No drought conditions exist in the western part of the state.
"While 2020 ended by becoming our state's second-wettest year on record, and 2021 started with wet weather through the winter, we've seen that precipitation pattern reverse this spring, from having too much rain to suddenly not enough across much of North Carolina," said Corey Davis of the N.C. State Climate Office.
The drought map is updated at 9 a.m. every Thursday at www.ncdrought.org.