Archived Opinion
A time for personal growth, reorienting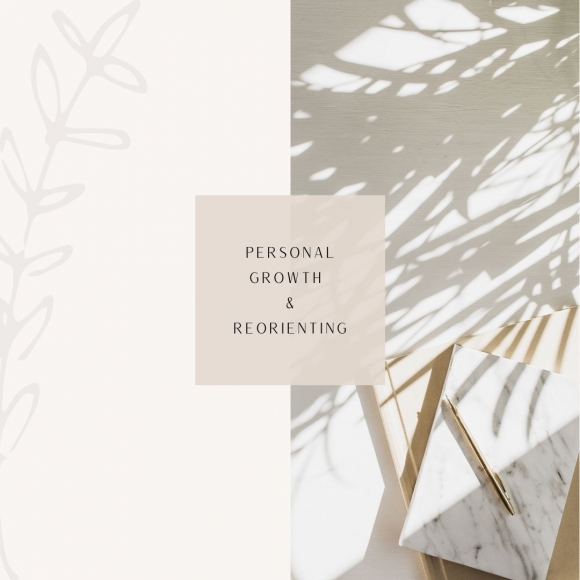 My last column was about reorienting oneself after a time of loss or change. The entire world is working to do that now that the height of the pandemic has seemingly, hopefully passed. I didn't realize how disoriented I felt during COVID-19 until now. It's as if a veil has lifted and life is full of possibility again.
With this renewed sense of energy, I'm reevaluating personal goals. I recently read a quote that said, "Get clear on who you want to be and then do everything in your power to become that person. Clear vision. Aligned action. That's what it's all about."
How can we get to a destination if we don't know where we're going? After seeing this quote, I sat down on my porch one sunny afternoon and created a list of intentional goals.
Get in the best shape of my life: In 2018 I completed my first triathlon, but I did it cautiously. The open water swim triggered my anxiety. I had not adequately prepared to swim in a lake instead of a pool. This time will be different. I plan to compete in a late summer triathlon and swim in the lake multiple times prior to race day. I even bought a wet suit, so I have no excuse. I've already trained harder than I did for the previous triathlon, and it feels great to watch my stamina and strength evolve throughout the process.
Understand America's addiction with alcohol: A friend of mine was reading a book called Quit Like a Woman – The Radical Choice to Not Drink in a Culture Obsessed with Alcohol. The title piqued my curiosity. I read the book myself and what I learned was eye-opening. It talks a lot about female alcoholism being steadily on the rise while male alcoholism has stagnated or is declining. It also discusses the havoc any amount of alcohol wreaks on the human body and one's mental health, especially for females. It discusses the brainwashing of marketing companies to make consumers believe alcohol brings happiness and joy when it brings everything but. It made the point that women drink when they're depressed or stressed while men often drink when they're happy or relaxed. All of this bothers me. People's dependence on alcohol bothers me. The female trends bother me. I'm not sure how this book fits into my goals, per se, but it struck a chord with me on many levels.
Travel widely: Oh, how I have missed traveling. The pandemic created an additional layer of sadness and boredom for those of us who fuel our soul with novel places and adventures. Now that the world has somewhat opened up again, I plan to get out there and see it. I have several upcoming trips to anticipate, one of those being a big RV road trip with all the kids and another being a trip to Red Rocks with my boyfriend to see our two favorite bands. As a bonus, my two best girlfriends and I are heading to Hilton Head for a long weekend of reading books, doing puzzles and listening to the ocean.
Read voraciously: Making the time to read has not been a priority over the last several years. Although I create content every day as a writer, I do not intake enough of it. Reading a news blurb here and there is not the same as melting into the words of a great novel. My goal is to change this. With that being said, Audible has been a game changer for me. I drive a lot for work and while running kids here and there, which gives me an opportunity to listen to books. I also sometimes listen to books while walking or running. It's not the same as holding a book in my hands, but it's better than nothing.
Obtain financial freedom: The words "female" and "financial freedom" don't always go hand in hand. It's another unfortunate consequence of systemic patriarchy. According to research, women tend to be comprehensively less savvy in regard to finances. They earn less money, are more likely to be in debt, take longer to pay off debt and are less diversified in terms of retirement accounts, stocks and bonds. In short, there is a gender gap when it comes to financial literacy. Further, when moms find themselves in a single parenting situation, they struggle significantly more than single dads. Earning not only financial freedom, but also financial growth, have been personal goals since my divorce.
I have a few additional goals such as to train our puppy, attend more live music shows, learn more about baking and make a point to write every day, even if it's simply a journal entry. My suggestion for you is to sit down with your thoughts and make your own list. We need not stumble through life lackadaisically or with minimal intent. The options are endless.
During this time of awakening and re-acclimating, in what ways do you plan to reorient and grow?
(Susanna Shetley is an editor, writer and digital media specialist with The Smoky Mountain News, Smoky Mountain Living and Mountain South Media. This email address is being protected from spambots. You need JavaScript enabled to view it..)
Leave a comment
2

comments
Thank you!

Sunday, 05/23/2021

Great article. Going to get a journal and write my goals for the next 5 weeks, then 5 months and then 5 years

Friday, 05/21/2021