Archived News
Macon mulls $80 million new high school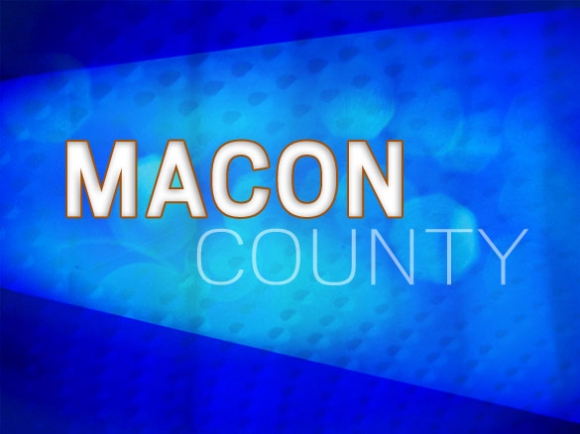 Plans to construct a new Franklin High School are back on the table as Macon County commissioners weigh the costs — financially and politically.
Replacing the current high school — which was built in the 1950s — has been discussed many times over the last decade. Each time it has come up, it just as quickly gets tabled and pushed aside for another more pressing need.
Commissioner Gary Shields, a liaison to the school board and a former principal at Franklin High, said it's now time to take action.
"It's going to cost the taxpayers some money, but it's an investment in the young people of Macon County," he said. "We were all students there and we know the infrastructure — we're sitting on a time bomb."
The Macon County School Board presented the county with a resolution last week asking commissioners to support constructing a new facility at the current FHS location. The school board reached the decision that the current location was the best option after working with Novus Architects on a feasibility study.
Emily Kite with Novus said her team looked at various new sites and weighed all the options. The challenges with finding new property, she said, included topography in the county, creating new traffic congestion in residential areas or near the highway, limited utility infrastructure, environmental concerns like stormwater drainage, stream mitigation and archeological surveys as well as land acquisition costs.
"We pretty quickly ruled out most of those options," Kite said about other potential locations for a new high school.
Even with the recommendation to build at the current location, Kite said there will still be challenges with topography, trying not to disturb student learning during construction, safety and a longer phasing of the project.
"But we've come up with an option we think will address all those concerns," she added.
Constructing a new football stadium would be the first phase of the project and then site preparation can be done for the new building where the current practice field is currently. The new main building will be a three-story academic wing and other buildings could include an arts education building with an auditorium with up to 1,200 seats, an administration building, cafeteria and a new athletics fieldhouse.
The total project would include 150,000 to 170,000 square feet of space, which is estimated to cost $75 million to $88 million — construction is estimated to cost $60-70 million; design fees $3.5-4.5 million and $350,000 preconstruction plus funds for contingency.
If approved, the new high school project would be one of the largest undertakings in county history.
"I've served as liaison to the schools for 15 years. We've talked about it and kicked it down the road but it's time. We've got a good plan and good people working on it. I think the community won't support raising taxes, but that's what were elected for — to make decisions like this," said Commissioner Ronnie Beale.
Commission Chairman Jim Tate agreed that it would be a hard sell, but it was one he was willing to take on in his district of Highlands.
"It's probably not going to be politically savvy of me, but it's going to be honest. I represent District 1 in this county and it's going to be 50 percent of tax base to pay for it, but I'm ready to sell this to my district because we need it. It's time," he said.
Commissioner Paul Higdon said he'd like to have more discussion about it before taking on the largest debt the county has seen in a long time, especially since the county already has several big-ticket infrastructure items prioritized in the recent Capital Improvements Plan. The county also recently financed an $8 million renovation project at Macon Middle School.
"We have a $33 million debt load right now and 96 percent of it is educational debt," he said. "We talked about needing a long-range plan for school needs and now we want to jump into this project."
"We either need to do it or get off the pot," Shields responded. "I know it's going to be a lot of work, but we've got to start somewhere."
County Manager Derek Roland said it would take $4.5 million just to get started with architect contracts, which would only be available in the county's fund balance. Plus, taking more funds out of the fund balance right now may also hurt the county's excellent credit rating that allowed the county to get such a good rate when financing the middle school project.
Tate said the board wouldn't get too much into the weeds of the project during the meeting, but ended the discussion by saying the county would be working on it as commissioners work through the 2021-22 budget process this month.