Archived News
Tribal Council candidates make their case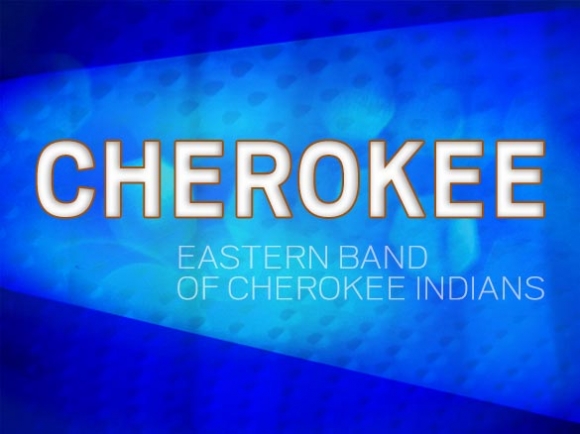 Early voting is underway for the June 3 Primary Election in Cherokee, which will determine the final slate of candidates progressing to the General Election Sept. 2. This year, all 12 Tribal Council seats are up for election, as well as School Board seats for Wolfetown, Big Cove and Birdtown.
The Primary Election will whittle the number of candidates down to four per township for Tribal Council and two per community for School Board, with General Election voters selecting two Tribal Council representatives and one school board member to represent their community. Due to smaller numbers of candidates in those townships, Tribal Council hopefuls from Big Cove, Painttown and Cherokee County/Snowbird will not face a primary contest.
The Smoky Mountain News contacted all 19 Tribal Council candidates facing a primary contest next month with an opportunity to introduce themselves to voters. Below are responses received by the initial deadline, listed in alphabetical order. Over the coming weeks, SMN will run additional responses as they are received.
Cyndi Lambert
Lambert, 55, is seeking her first term in elected office as a Tribal Council member representing Birdtown. She owns and operates a carwash, self-service Laundromat and hotel in the casino district. Lambert has been in private business for 25 years, starting businesses from the ground up, and she believes that business acumen is essential for success as a Council member. Lambert served as "First Lady" while her husband Patrick Lambert was principal chief and has been involved in the tribe's political landscape for more than 20 years. Between 1993 and 1997, she worked as a front office clerk in the EBCI Finance Department and was the person primarily responsible for getting the first per capita distribution out to tribal members in 1995.
Opinion on tribal government's current direction:
"I think our Tribe's current direction is fair, but I think there is still more work to be done to get it headed in a better direction. I believe recently we have been spending way too much money on outside ventures while ignoring our issues here at home. We need to get back to taking care of our people and remind ourselves that a position on Tribal Council is a position of service. While business diversification is an important goal, we must not lose sight of our needs at home and protection of our assets. I think so much focus has been on venues outside of our area that we have lost protection of our own sphere of political influence. I think our relationship with the State of N.C. needs some attention and repair, as this is vitally important to our political and financial wellbeing."
Top priority if elected:
"Immediately I want to make sure that our people are the direct beneficiaries of the new $1.9 trillion American Relief Plan Act money. There are billions of dollars that are heading into Indian Country, just like for states. And I want to add my voice to make sure this money gets directly into the pockets of our enrolled members. I know there are some spending guidelines, but a large discretion is placed with each tribe to determine the exact way this money will be used, and I want to see it directly benefit all our working families with direct financial relief to every tribal member."
Christopher Reed
Reed, 32, is seeking his first elected term and hopes to represent Yellowhill on Tribal Council. He currently works as the Jones-Bowman Leadership Award program specialist for the Ray Kinsland Leadership Institute and Cherokee Boys Club. He holds a bachelor's degree in hospitality and tourism from the University of North Carolina at Greensboro.
Opinion on tribal government's current direction:
"When I've asked my community members what they are worried about most, it seems to always come back to the wasteful spending. Numerous projects are being planned or advanced when we truly need to reign in the hurtful spending the tribe is doing. This could be everything from office printer paper to land purchases. If a budget is developed and approved, programs must adhere to them. Our tribe does not have bottomless pockets. If I can live on a budget, then surely the tribe can; the numbers might be larger, but it's still a budget.
"Old ideas and the political game of 'you scratch my back, I'll scratch yours' must be addressed. Our politicians and program managers must be held accountable for any violations of ethics and integrity as well as be the voices of their communities."
Top priority if elected:
"Economic diversity and stability. The lockdowns of 2020 have shown us how fragile an economy based on gaming and tourism can be. While I was in my undergraduate studies, I found the hypothetical examples of pandemics, terrorism and other 'acts of God' to be interesting thought exercises. Never in my dreams did I think we'd see the mass closures, layoffs/furloughs and regional/local economic frenzy as we did in 2020. Now with the vaccines available, we can begin to forge a new path for regional and local wealth building. Not just growth but actual wealth building.
"Financial principles should be taught at early ages to change the family tree and reduce the dependency of credit and loans. The military and trade schools must not be thought of as a last resort for our young people but rather, 'How do we utilize your specific skill/expertise?' We also need to clean up downtown Cherokee. The unused, dilapidated shops are an eyesore.
"And finally, the idea of establishing marijuana for medicinal and recreation use would help in the avenue of medical tourism and tourism in general. Environmental biologists and other agricultural experts could receive work in helping us establish greenhouses and other regulations."
Contact info:
828.507.6355 or This email address is being protected from spambots. You need JavaScript enabled to view it.
Jesse "Fonzie" Sneed
Sneed, 37, is seeking his first term on Tribal Council and hopes to represent Wolfetown. He currently works as a supply coordinator for Qualla Housing Authority — his employer since 2012 — and has been a member of the Wolfetown Community Club Council since 2019, serving as vice chairman for the 2019-2020 term and chairman for the 2020-2021 term. He has been a Wolfetown representative to the Sgadugi constitution group since 2019 and worked for the Cherokee Boys Club from 1999 to 2012. Sneed has been learning the definition of "gadugi" since childhood, from watching his great-grandfather's involvement with Wolfetown Free Labor to creating Wolfetown Community Club Free Labor with friends and family. As a community club leader during the pandemic, he worked to keep the club functioning by hosting drive-thru events and streaming meetings on social media.
Opinion on tribal government's current direction:
"Our government is at a crossroads. You may have noticed two schools of thought about representation. Some representatives make their decision for you. If you vote for me, we'll make our decisions together! If elected I will be a true voice for our community. I will be able to do this because I will answer your calls and if I do miss your call, I will get back to you soon. I have not missed a community meeting at Wolfetown since becoming involved three years ago, and I have only missed one Big Y meeting in that time because I thought it was canceled during the pandemic. In closing, I feel the community needs to choose a direction. If elected, I promise to work with my Wolfetown/Big Y partner to ensure that we go in the direction that you, the people, wish to travel."
Top priority if elected:
"It appears the top priority of our people is to make prosperous opportunities for our families. The 'old saying is 'Rome was not built in a day." If one piece of legislation would cure all our problems, I would champion that in a heartbeat. However, I think a series of legislation would be needed to ensure that Cherokee will prosper. We face many challenges and will have more in the future, but without a solid foundation our house will fall. If elected, I will earn my pay to ensure that our tribe will be an example to others in Indian Country."
Contact info:
828.736.8040 or This email address is being protected from spambots. You need JavaScript enabled to view it.
David Wolfe
Wolfe is seeking his eighth term on the Tribal Council and is currently serving his second term as vice chairman. Born and raised in Yellowhill, he graduated from Cherokee Central Schools and coached youth basketball while working and pursuing an education. Wolfe earned a bachelor's degree in accounting from Western Carolina University in 1994 and served as a Tribal Council representative from 2005 to 2015 and 2017 to present for a total of seven terms. That includes two terms as vice chairman, three terms as Health Board chairman and six terms as council representative to Cherokee Central School. He has also served as chairman of the Yellowhill Community Club.
Opinion on tribal government's current direction:
"As a tribe we are making tremendous progress. Our tribe has done more recently than at any point in our history to diversify revenue, expand our reach into other markets, protect what we've built locally and provide services to our people. We are investing more than ever in housing, education, health care and public health, and community infrastructure. We have established long-term investment funds that will help ensure the financial success of our tribe that will enable us to continue to serve our people. More than ever, we are thinking and acting strategically about future generations."
Top priority if elected:
"My top priority is to make the Eastern Band of Cherokee Indians a worldwide name. We are well known across the country as being a leader, and I want to protect and grow that reputation. My legislative priorities are centered on revenue diversification and long-term investment to achieve key goals: 1.) protect and grow current assets, 2.) establish permanent reserves to support health care, education and housing so those services are always available to our members, 3.) invest locally in cultural and language preservation, and 4.) begin to rebuild our local economy by supporting small business and our cultural attractions."
Also on the
primary ballot
Tribal Council
Birdtown
• Albert Rose
• Boyd Owle
• Gilbert Crowe Jr.
• Gloria "Punkin" Griffin
• Robin Lambert
• Jacob George
• Cyndi Lambert
Wolfetown
• Jesse "Fonzie" Sneed
• Bo Crowe
• Bill Taylor
• Chelsea Taylor Saunooke
• Sam "Frell" Reed
Yellowhill
• Tom Wahnetah
• T.W. Price Saunooke
• Dave Wolfe
• Stephanie Saunooke French
• Christopher Reed
• Shannon Ross
• Elvia Walkingstick (Write-in)
School Board
Big Cove
• Kristina Hyatt
• Lavita Hill
• Karen French-Browning
• Lori Taylor
• Damian Solis
Birdtown
• Melanie Lambert
• Ashford Smith
• Bree Stamper
• Ray Long
Wolftown
• Isaac "Ike" Long
• Berdie Toineeta
• Bucky Squirrel
To have a profile published in an upcoming issue of The Smoky Mountain News, Tribal Council candidates can contact This email address is being protected from spambots. You need JavaScript enabled to view it..