Archived News
Town of Canton joins municipal TDA bill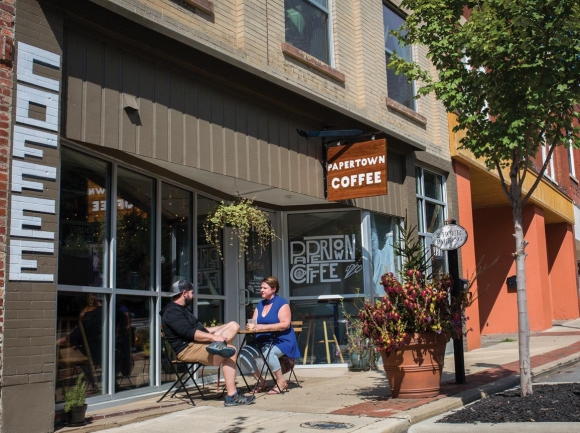 Tourism is an important industry in Canton, as well as throughout Western North Carolina. File photos
A week after Haywood County Republican Rep. Mark Pless' municipal TDA bill came out of committee wholly rewritten to include only the town of Maggie Valley, a third version has emerged and passed the House with an additional town listed.
"The board sent approval that we wanted to be included and after the bill goes through, we'll look at the procedure and the money coming in, and we'll see how we can best use this money for the benefit of the citizens of Canton," said Mayor Zeb Smathers. "I think it gives us another tool to add revenue that we can use towards recreation and improvements."
Pless' bill, H412, would allow Canton and Maggie Valley to levy a 2 percent room occupancy tax on all lodging establishments within municipal limits. In contrast to the Haywood County Tourism Development Authority's 4 percent occupancy tax, the 2 percent tax would remain in the town instead of being spread out across the county as a whole.
The 2 percent tax would be levied in addition to the existing countywide 4 percent, pushing room occupancy taxes to 6 percent in any municipality that decides to adopt the measure.
Even if the bill makes it through the General Assembly, Smathers and the Canton Board of Aldermen/women would still have to adopt an ordinance levying the tax, as well as an ordinance establishing a tourism development authority of its own to collect and distribute the funds.
"We'll look at the next steps of appointing a board or seeing how it should be set up," Smathers said. "There's a lot that we'll have to learn, but to have the opportunity if we decide to implement the tax, we'll go from there."
Pless told The Smoky Mountain News last week that he'd offered Canton and Waynesville the opportunity to join Maggie Valley and be part of the bill, but a story in the May 5 issue of SMN showed lukewarm support from at least one Waynesville alderman.
The town of Waynesville hasn't yet considered the issue during a full board meeting, but a discussion of the bill was listed on the agenda for the May 11 regular meeting. It's not yet clear if it's now too late for Waynesville to be included in the bill if the town wants to be, or if the town could still petition Pless for inclusion.