Archived News
Vaccination still slow as Pfizer shot approved for teens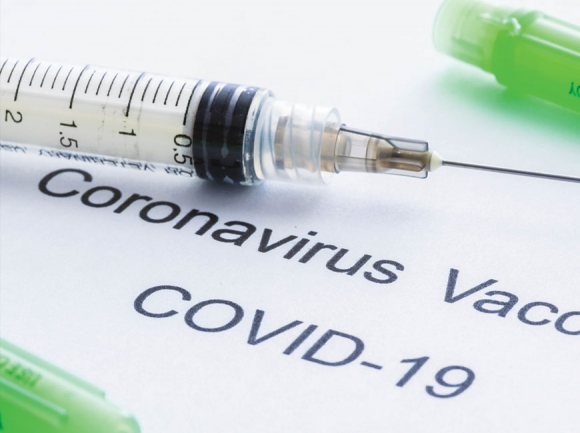 For the fourth straight week, the rate of vaccinations has decreased in the four-county area, with just 0.5 percent of the four-county area's population receiving a first dose between May 3 and May 10.
The trend was consistent across Haywood, Macon and Jackson counties, all of which increased their partial vaccination coverage by half a percent between those dates. Swain County, where state data records that only 25.5 percent of the population has received at least one dose of vaccine, showed an increase less than half that, 0.2 percent. However, the true number of vaccinated Swain County residents is likely significantly higher. The Eastern Band of Cherokee Indians has organized a robust vaccination campaign, and because it receives its doses directly from the federal government those figures are not included with state or county numbers. Much of the EBCI's Qualla Boundary is located in Swain County.
Macon County has by far the largest share of vaccinated residents, breaking 40 percent for the first time this week. As of May 10, 40.3 percent of Macon County residents were at least partially vaccinated and 37.7 percent were fully vaccinated. By contrast, 33.9 percent of Haywood County residents and 32.5 percent of Jackson County residents are partially vaccinated, as are 38.9 percent of EBCI tribal members.
With the exception of Macon County, these county-level figures fall below the statewide average of 40.1 percent fully vaccinated as of May 10.
The rate could pick up again in the coming weeks, however, due to the U.S. Food and Drug Administration's May 9 decision to grant an emergency use authorization for the Pfizer BioNTech vaccine's use in 12 to 15-year-olds. Currently, there are no vaccinations available for people under the age of 16.
According to reporting from NPR, a vaccine advisory committee to the Centers for Disease Control and Prevention will meet May 12 to make recommendations for the vaccine's use, and shots could be "widely available" this week. The authorization means that 87 percent of the U.S. population is now eligible for a vaccine.
New COVID-19 cases continue to plummet, with the 669 new cases statewide reported May 11 marking the lowest number since Oct. 4, 2020. However, nationwide people under the age of 18 account for 1 in 5 new cases.