Archived News
Franklin manager to leave her post
Wednesday, April 21, 2021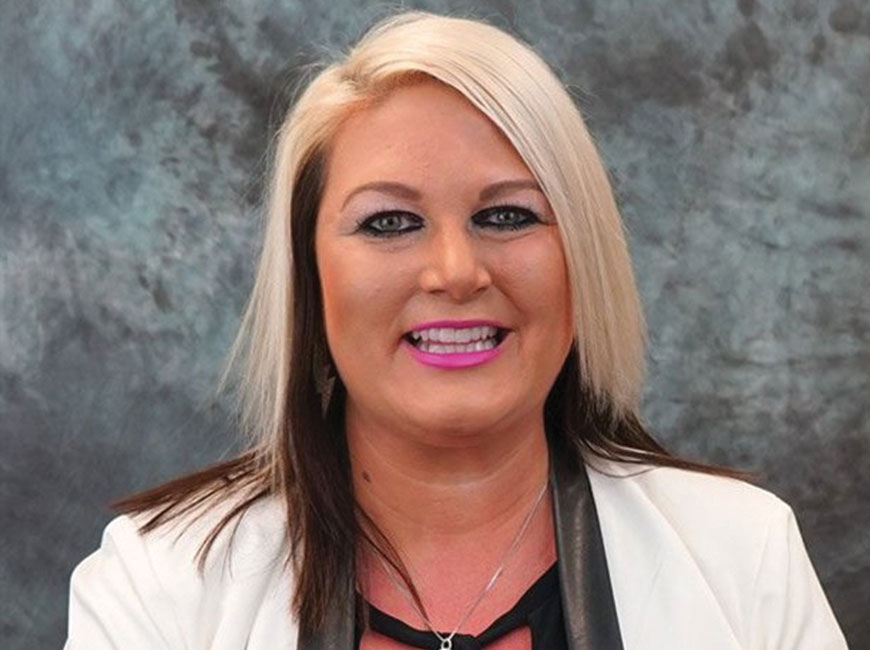 Summer Woodward
Franklin Town Manager Summer Woodard recently submitted her resignation letter after accepting a position as the town manager of Reidsville.
Woodard has served as Franklin's town manager since 2014. Overseeing some 61 employees, Woodard has received glowing reviews each year from the Franklin Town Council for her leadership abilities.
She has overseen the hiring of key management-level personnel, used a public-private partnership to secure property for a fire department sub-station and implemented a Comprehensive Improvements Plan and rate study for water and sewer projects.
She's also been successful at increasing the town's General Fund balance (savings) from 32% to 82% of the annual budget. Before taking the helm, she served as the assistant to the town manager and human resource officer in Franklin from 2010-2014.
A Franklin native, Woodard holds bachelor degrees in political science and history from Western Carolina University, where she also secured a master's in public administration. She also has completed the Municipal Administration Certification offered by the UNC-School of Government.
Woodard worked as an intern in the Town of Franklin while working toward her Master of Public Administration degree and has worked in all town departments.
"I have thought for some time that Summer would be sought after by another town," said Franklin Mayor Bob Scott. "She has the reputation of being an outstanding town manager so it was only a matter of time. I cannot begin to tell you how much I will miss her. She is not only a wonderful person to work with, and, over the years, she has become a great friend. I know the town employees feel the same way. So, it is sadness on my part and pride that she will be a great asset to Reidsville."
Woodard has been active in the community by serving on multiple boards, including the Tourism Development Commission and Tourism Development Authority Boards, the Macon County Transit Board and Rotary Club. Woodard worked with the REACH of Macon board, Macon County CareNet Board — a local food bank — where she has been a member of the board for six years.
Reidsville is a town of 14,520 in Rockingham County near Greensboro, compared to Franklin with a population of about 4,000. Woodard said she was excited to join the Reidville community, but she will also miss the team she's helped build in Franklin.
"I am forever grateful and humbled by the opportunities the Town of Franklin has given me over the past decade," Woodard wrote in her resignation letter. "The Town of Franklin has accomplished many projects and built a sustainable vessel due to the guidance of Mayor Scott, Town Council and most importantly the Town employees. The Town of Franklin employees are the greatest asset to this organization. The Town of Franklin employees give their all every day to ensure residents and visitors are provided exemplary services. The town of Franklin is a better place because of the employees that work here."
Woodard's last day in Franklin will be Monday, June 7. Woodard has already presented the 2021-22 proposed budget, which is one of the most important roles of a town manager.
Scott said plans are in place to begin a search for a new town manager. Woodard's starting salary was $85,000 in 2014 and her current salary is just over $90,000 a year.