Archived Outdoors
Important Roan Mountain tract now in public ownership
Wednesday, April 14, 2021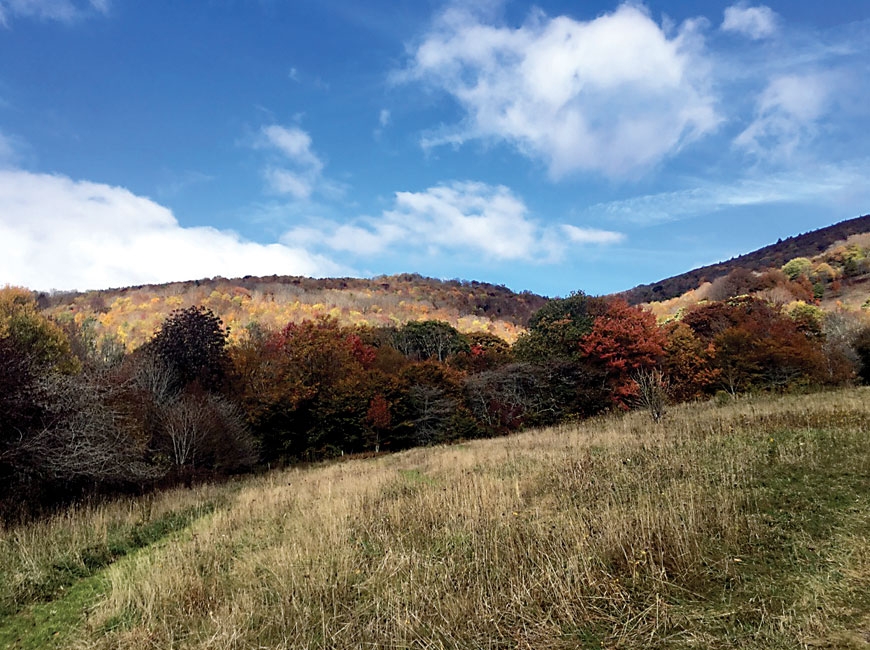 The Roan Mountain Gateway provides beautiful views of the iconic area. USFS/Dan Belanger photo
A 91-acre area known as the Roan Mountain Gateway is now in U.S. Forest Service ownership after the Southern Appalachians Highlands Conservancy recently transferred it to public ownership.
The acreage was the last privately owned land on N.C. 261 before reaching the popular Carvers Gap area, where the Appalachian Trail crosses. The Roan Mountain Gateway is prominent in views from Round Bald and Jane Bald, iconic locations along the Appalachian National Scenic Trail in the Highlands of Roan. The land contains high-elevation habitat, including restored habitat for neo-tropical migratory Golden-winged Warblers and other species, as well as headwater tributaries that flow into local trout streams.
"This is a beautiful tract of land within the Highlands of the Roan that can now be enjoyed by all and seen from scenic viewpoints along the Appalachian Trail," said Jen Barnhart, Appalachian District Ranger with Pisgah National Forest. "We are proud to be the stewards of this land."
The property reaches above 5,200 feet in elevation and will be opened to public access in the future. The hope is that additional access will help alleviate impacts from overcrowding at Carvers Cap. The Roan Mountain Gateway is located within the Audubon Society's Roan Mountain Important Bird Area. As part of the Roan Massif — a compact collection of connected mountains — the land contributes to protection of ecologically sensitive, globally important ecosystems. Headwater tributaries of Carvers Gap Creek, which flows into the North Toe River, originate on the property.
SAHC purchased the 91 acres between 2014 and 2016, owning and managing the land to protect plant and animal habitat and clean water sources. Funds from the Land and Water Conservation Fund enabled the transfer to the USDA Forest Service.