Archived Opinion
Libraries extend beyond four walls
Wednesday, April 07, 2021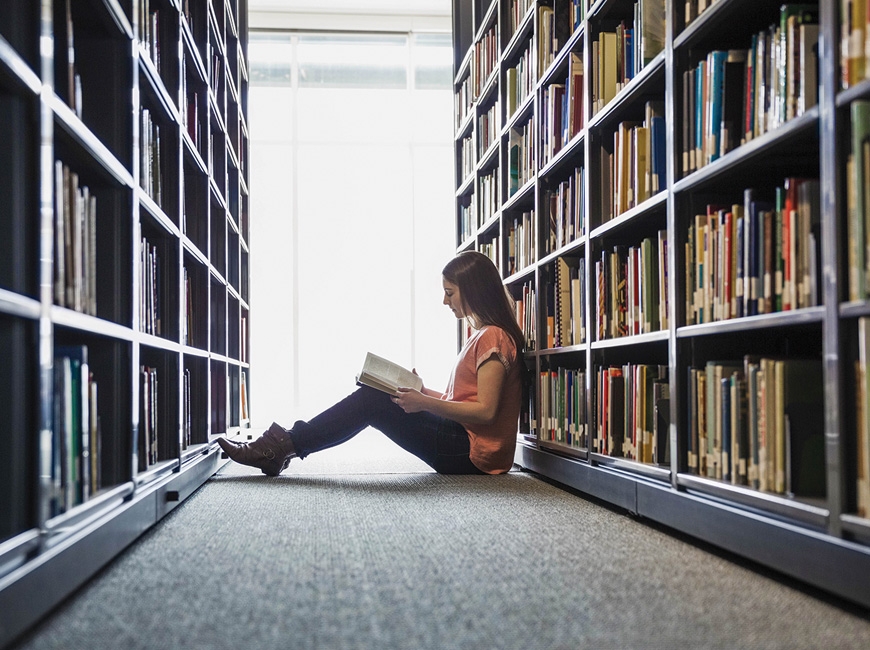 It's National Library week, and for someone who loves books and was the child of a librarian, this week is special to me. Aside from two years as a business teacher, my mom spent her entire career in public education as the librarian of Weaverville Primary School. When she retired, she went back and served part-time in the media center of Fairview Elementary.
As a child, my afternoons were spent in my mom's library. We would play with her typewriter or the Xerox machine. Sometimes we would watch a movie in the AV room or paint on construction paper and laminate is on the massive 1980s laminating machine that filled up a quarter of the room. When my sister and I weren't playing with all of the gadgets and machines that reside in a library, we were perusing the many books of shelves and reading.
The classic book A Little Princess by Frances Hodgson Burnett captivated me as a young girl. I read it for the first time in third grade and re-read it at least six times before leaving elementary school. I would hide the novel on the wrong shelf so no one else could check it out. I also watched the movie version with Shirley Temple at least 50 times. To this day, when I see that book in a bookstore or the move on screen, I feel a strong flutter of nostalgia.
Popular American author Beverly Clearly recently passed away. Cleary's Ramona Quimby series was at the top of my reading list when I was a girl. Ramona Quimby, Age 8 was another book I checked out routinely at my school library. My mom eventually bought me my own copy. I wish I still had that book.
As a language arts teacher at Waynesville Middle, my students loved library day. I enjoyed helping them pick out a book that interested them. For the avid readers, I loved the peaceful, curious look that overcame their faces once they settled on a couch to read the first few pages before heading back to the classroom.
Now, as a mom, I'm watching my two boys become readers. They have very different tastes. My 12-year old likes historical fiction novels, especially those set in the World War II era. My younger son, however, loves graphic novels, a genre that many modern parents appreciate. Though they have illustrations and shorter sentences, graphic novels offer wonderful stories and challenging lexile levels. It's important that parents observe their kids and ensure the right books are always available and accessible.
In November 2019, I published a children's book called The Jolt Felt Around the World. Writing books was something my mom and I both dreamed of doing. She passed away from cancer in 2016 so her dream never came to fruition. I was determined to achieve that goal for both of us. After an inspiring conversation with my two young boys about the travesties of global warming, I wrote a book to help kids understand the importance of caring for Mother Earth, working as a team, and offering kindness and tolerance to those who are different.
In early 2019, I partnered with Wisdom House Publishing in Chapel Hill. My illustrator, Krystal Smith, did a phenomenal job bringing the words to life with her drawings. The dedication page is fully devoted to my mom. Without her as a role model and advocate for books and reading, I do not think I would be a writer at all, much less a published author.
Before the days of Barnes & Noble and Amazon, the only access to books was through schools or the public library system. Ben Franklin is best known within the library community for founding the Library Company of Philadelphia in 1731, which was American's first lending library and is thought to be the predecessor for free public libraries. The first true public library in the U.S. was opened in 1833 in Peterborough, New Hampshire Between 1881 and 1919, philanthropist Andrew Carnegie helped build more than 1,700 public libraries around the U.S. Today there are 9,057 public libraries in our country.
In 1958, the American Library Association sponsored the first National Library Week. Each year they offer a theme, and this year's theme promotes the idea that libraries extend beyond four walls and that everyone is welcome to use their services.
With so much stress in today's world, there's something simplistically beautiful about public libraries. It's a clear and honest model. Walk in the door and check out a book for free with the promise to bring it back so another patron can enjoy it. For me, this week is especially meaningful because it makes me think of my late mother who was the most amazing woman and a cornerstone in my life. As National Library Week wraps up, take a moment to honor your favorite librarian and perhaps check out one of those old books that meant a lot to you as a child.
(Susanna Shetley is an editor, writer and digital media specialist. This email address is being protected from spambots. You need JavaScript enabled to view it..)