Archived Arts & Entertainment
WNC Tomorrow Black Oral History Project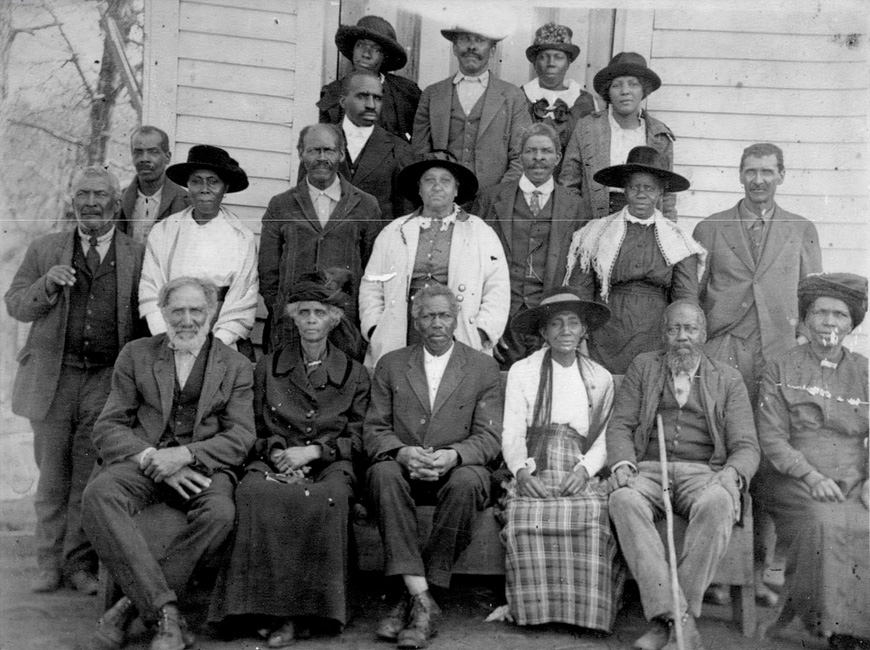 Mount Zion African Methodist Episcopal Church in Cullowhee.
Western Carolina University's Special and Digital Collections at Hunter Library has digitized a collection of interviews conducted between 1986-1989 with Black residents from Western North Carolina, all of whom were older than 69 at the time.
Recorded as part of the Western North Carolina Tomorrow Black Oral History Project are memories of interactions during segregation, life in the mountains as a Black person and the importance of church and school in the community. Their stories are of days spent sharecropping, service in the military and fighting in world wars, the civil rights movement and integration and other social changes in their lifetimes.
"We are very pleased to have the opportunity to offer interviews conducted by the Western North Carolina Tomorrow Black Oral History Project as part of Hunter Library's Special and Digital Collections," said Jason Brady, interim chief of Special and Digital Collections. "These interviews give fascinating glimpses into the experiences of African Americans in Western North Carolina through much of the 20th century and contribute to our goal of providing inclusive content to the study of the history and culture of Southern Appalachia."
The recordings are of African American residents who lived in Jackson, Swain, Haywood, Cherokee and Buncombe counties. An example is Dr. Howard Harrison, who was interviewed in 1987. Born in 1903 on Hill Street in Asheville, Harrison later worked his way through college as a barber and a Pullman porter on the railroad. He recalled starting a medical practice in 1941, being drafted into World War II in 1942, and how he returned to a very segregated Asheville in 1946, where he continued practicing medicine. Dr. Harrison died in 1992.
Another example closer to WCU was Carrie Howell Scruggs (1909-2007) who discussed attending Hill Street School in Sylva and Allen School in Asheville. Scruggs recalls church services, wakes and celebrating the Fourth of July and Christmas. Scruggs also remembers taking in washing and ironing, and her husband working in the tannery. The collection also includes nine interviews with members of the Mount Zion African Methodist Episcopal Church in Cullowhee.
The hope, Brady said, is to further share documentation of the important contributions and historical experience of Black people in WNC, which too often is largely unknown and unrecorded.
For more information, contact Hunter Library's Special and Digital Collections at 828.227.7474 or This email address is being protected from spambots. You need JavaScript enabled to view it..