Archived News
First responders monitoring situation at Canton mill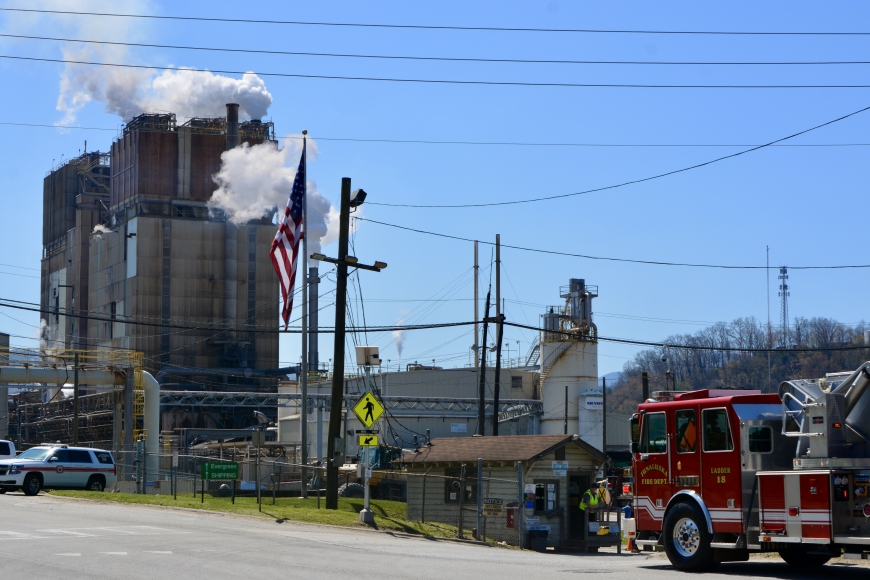 Emergency vehicles line Champion Drive around noon on April 5.
Cory Vaillancourt photo
Emergency services workers from several jurisdictions were responding this morning to reports of a fire at Evergreen Packaging's Canton papermill.
Details remain scarce at this point, but Canton Fire Chief Tim Carver said at 12:45 p.m. that a structure fire within the mill is ongoing, and that various first responders were being brought in to address it. Carver also said he wasn't aware of any injuries or casualties associated with the fire.
The current incident comes on the heels of another fire at the plant in late September, 2020 during which two contract workers performing maintenance work on a tank were killed.
The century-old mill sits in the heart of Canton, as well as in the heart of Haywood County's economy. More than a thousand workers are employed there, making it one of the county's largest employers.
This is a developing story. Check back as updates become available throughout the day as the situation progresses.