Archived News
Jackson opens vaccine registration to all groups, WCU to follow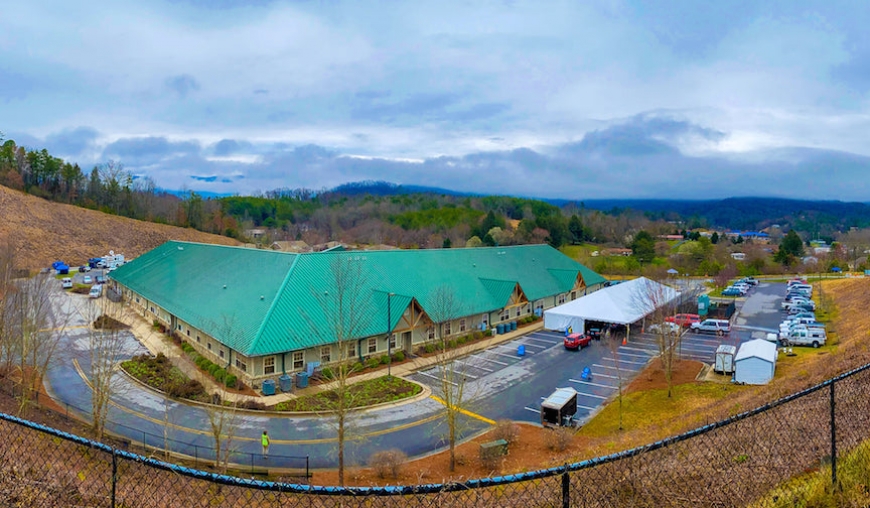 The drive-thru clinic operates at the Jackson County Department on Aging.
Anyone 18 or older can now schedule a vaccine appointment with the Jackson County Department of Public Health, regardless of group. The clinic at Western Carolina University will open appointments to all groups starting Thursday, April 1.
To make an appointment with Jackson County, visit myspot.nc.gov, search for the zip code 28779 and choose the Jackson County Health Department Vaccine Clinic. Select "Schedule Now" and follow the instructions to schedule a first dose appointment. Your second dose appointment will be made for you when you arrive for your first dose.
Vaccines are delivered during drive-thru clinics at the Jackson County Department on Aging. People will remain in their vehicles throughout the entire process, following directional signage to progress through the clinic. For assistance, call 828.631.HELP or 828.587.8227 for Spanish. More information is available at health.jacksonnc.org/covid19.
Between now and April 2, the WCU clinic will focus on providing second doses of the COVID-19 vaccine. It operates out of the Health and Human Sciences Building at 3971 Little Savannah Road in Cullowhee and operates by appointment only. Schedule an appointment at www.vaccine.wcu.edu.