Archived News
Living Through A Pandemic — Year One
Wednesday, March 17, 2021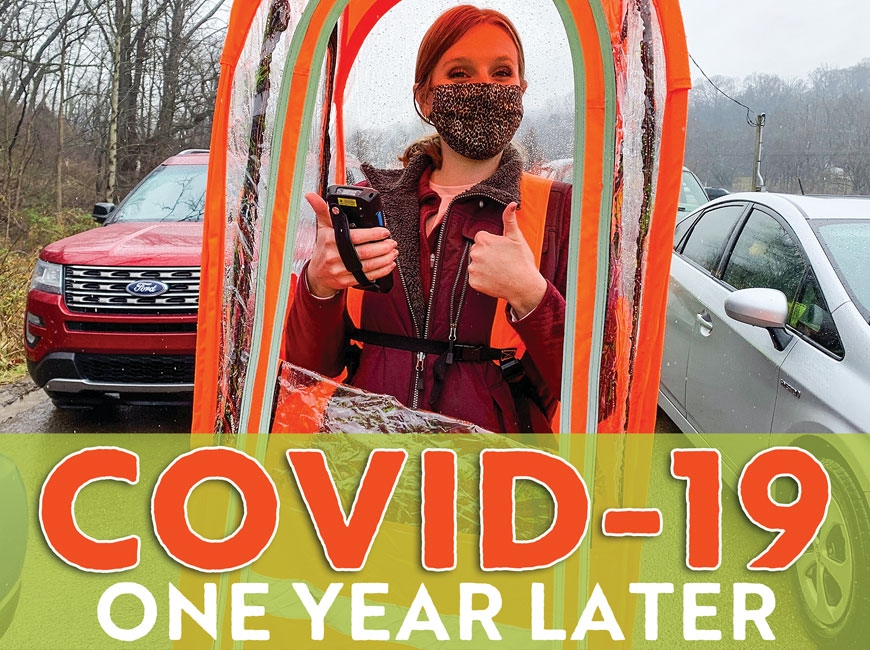 Think back to 2019. Back when things were normal. Back when masks were only for Halloween, or for bank robbers. Back when social distancing was mostly for people who'd recently eaten ramps. Back when the biggest story in Western North Carolina was about a congressman who decided not to seek re-election.
Chinese physicians increasingly noted patients presenting with strange, flu-like symptoms. As 2020 dawned, what was then called Wuhan SARS began to spread throughout Southeast Asia. On Jan. 21, a man in his 30s in Snohomish, Washington, became the first case of COVID-19 diagnosed in the United States. By the end of the month, almost 12,000 cases would be diagnosed worldwide.
On March 3, North Carolina logged its first case. A week later, President Donald Trump told reporters on Capitol Hill, "It will go away. Just stay calm. It will go away."
Thankfully, N.C. Gov. Roy Cooper decided to declare a state of emergency anyway. The next day, major corporate interests began to take note as the NBA cancelled its entire season. Major League Baseball and the National Hockey League followed suit the day after that.
Then, on March 17, around 11 a.m., Cooper announced that sit-down service at bars and restaurants would be suspended, indefinitely, at 5 p.m. that afternoon.
That day was, for many, the first realization that a once-in-a-century public health emergency was upon us. After that, many of the most recognizable and important aspects of modern society — commerce, education, entertainment, travel — would be severely curtailed for months as governments struggled to control the spread of the Coronavirus Pandemic whilst simultaneously struggling to control the spread of equally dangerous misinformation.
Throughout the year, everyday Americans slowly came to the realization that things were no longer normal, but they also came to the realization society wouldn't just collapse. After all, there was trash to be picked up, and children to be taught, and beers to be brewed.
Many in Western North Carolina soldiered on throughout the pandemic, through a long hot summer filled with violence and destruction and then a slow simmering fall leading up to the most contentious presidential election in history.
Now, as COVID-19 cases begin to fall, and with mass vaccinations underway, it appears we've come out the other side into a normal not like the normal of 2019, but into a new normal like we've never seen before — thanks to the efforts of people we may not have noticed. These are their stories.