Archived News
Another Democrat begins campaign for Madison Cawthorn's seat
Wednesday, March 10, 2021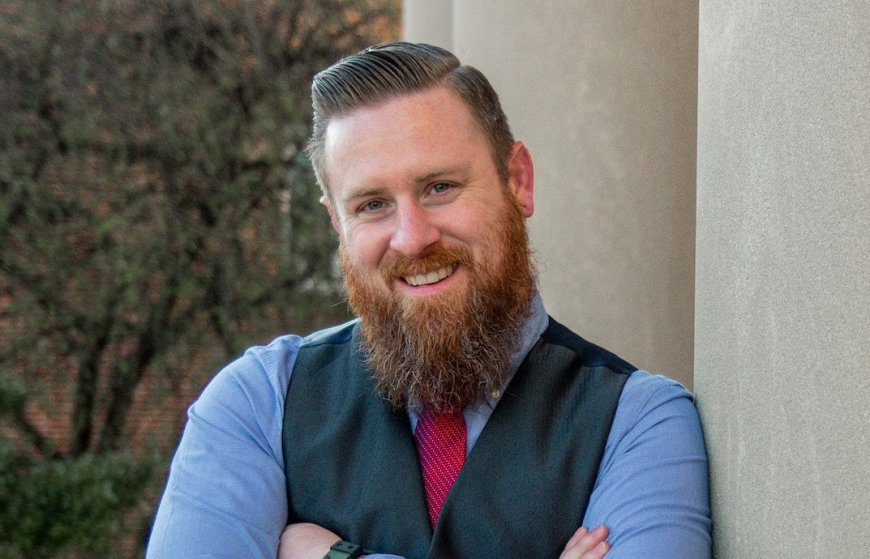 Josh Remillard
Donated photo
Army veteran and 2020 state House candidate Josh Remillard, of Mills River, has officially entered the race for North Carolina's 11th Congressional District.
"I'm running because Western North Carolina deserves better," Remillard said in a press release dated March 10. "We deserve leaders that will uphold the Constitution and make our lives better, not someone who would incite insurrection and prey on women."
Born in Goldsboro, Remillard said he was raised in foster care until the age of 4 and grew up in Wilmington. He served eight years as an Army infantryman, including two combat tours in Iraq. After leaving the Army, he earned a bachelor's degree in political science and philosophy from the University of Washington. Remillard's current occupation is serving as a stay-at-home dad.
"I'm ready to roll up my sleeves and do the hard work of strengthening our economy, fixing a broken health-care system, and improving our kids' education," he said. "I am running to stop Madison Cawthorn and bring honor back to Congress."
Remillard, who mounted an unsuccessful bid in 2020 for the North Carolina House District 117 seat currently held by Tim Moffitt, becomes the second candidate in as many weeks to make a formal announcement about entry into the NC11 race. On March 3, Buncombe County Commissioner Jasmine Beach-Ferrara signalled her entry into the race, and a day later touted $100,000 in donations within the first 24 hours of her campaign.
Remillard and Beach-Ferrara aren't likely the only people eyeing the seat of Cawthorn, who's drawn intense scrutiny after just two months in office; Cawthorn continues to be challenged with accusations of sexual harassment as well as condemnation from the left for his role in allegedly helping to incite the Jan. 6 insurrection.
Another veteran, Jay Carey, has formed an exploratory committee on Facebook. Yet another veteran, retired Air Force colonel and 2020 Democratic nominee Moe Davis, told outlets last week he probably wouldn't run, although his website says he's "exploring" the idea.
A report in the March 7 issue of The Mountaineer also cites another man, Henderson County native, pastor and former UNC linebacker pastor Eric Gash as possibly joining Beach-Ferrara and Remillard in the 2022 Democratic Primary Election.
This is a developing story. Look for more coverage in the next issue of The Smoky Mountain News, available online and on stands on Wednesday, March 17.