Archived News
DA Welch presented with patches of comfort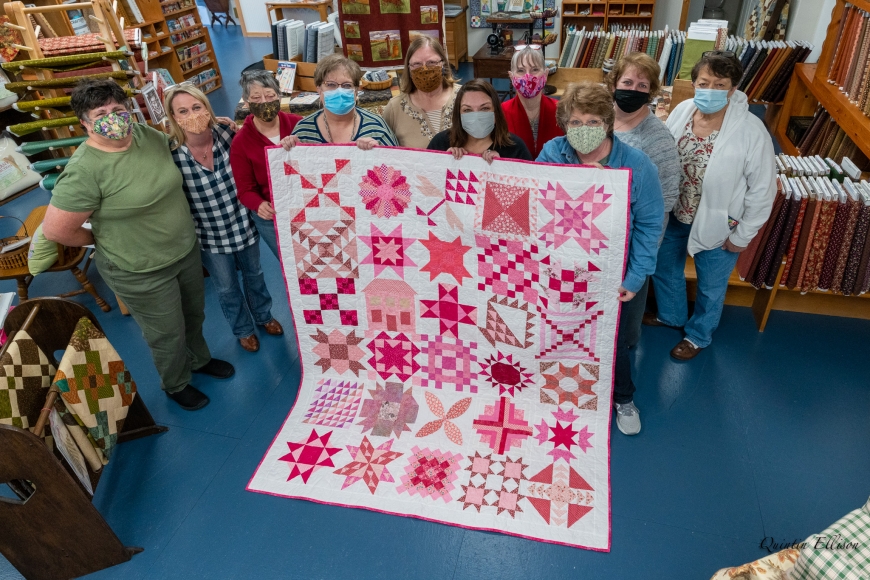 (L-R) Donna Orford; Christine Leonhardt; Debbie Maund; Pauline Luther; Barbara Macfarlane; Jennie Terry; Margaret Lewis; Karen Stoltz; Ashley Hornsby Welch, district attorney; Lindy Blanton.
Quilters at Sassy Stitches in Franklin recently presented patches of comfort to District Attorney Ashley Welch, who is undergoing treatment for breast cancer.
The gift was their way to offer encouragement and support as she continues her journey.
"We want to give back," said Pauline Luther, one of the quilters.
Through tears, the district attorney thanked the group members. She told them, "You have no idea how much this means to me."