Archived News
Jackson opens online vaccine registration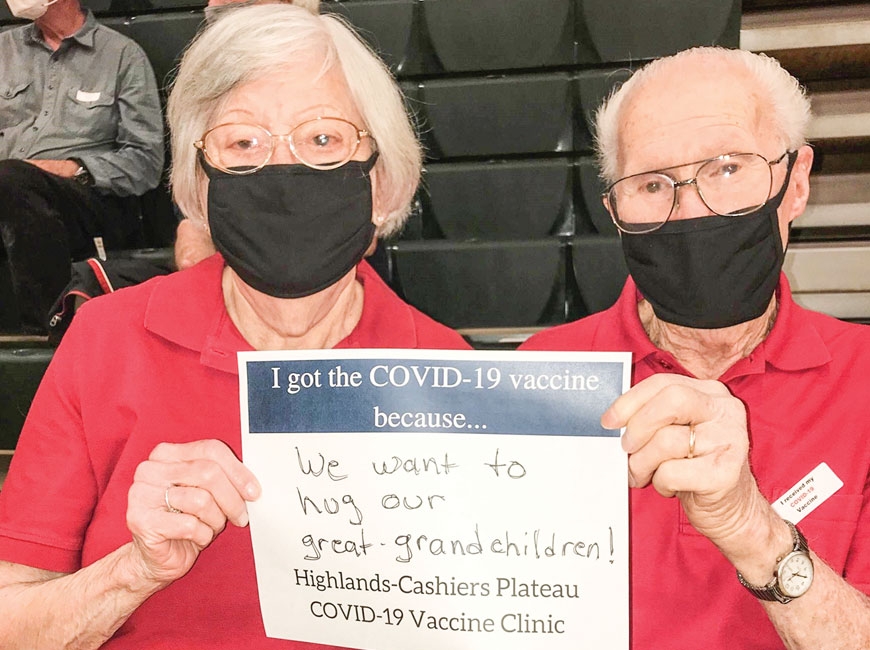 A new online portal now allows people to schedule themselves for COVID-19 vaccine appointments through the Jackson County Department of Public Health.
JCDPH is currently scheduling appointments for groups one through three. These include health care workers, long-term care staff and residents, adults 65 and older, and frontline essential workers.
The agency had been working since December to offer vaccines to people in Group 1 and Group 2 and has now successfully exhausted its pre-registration list.
To schedule an appointment online, visit www.pickatime.com/jacksonvaccine. Appointment slots are updated weekly, so if no appointments are available, check back later. Other local health care providers are also offering vaccines. To find one near you, visit www.myspot.nc.gov/.
Those who don't have internet or need help making an appointment can call the Jackson County Emergency Operations Center at 828.631.HELP. Para español, llama 828.587.8227.