Archived Opinion
The 'Sap is Risin' and a life well lived
Wednesday, March 03, 2021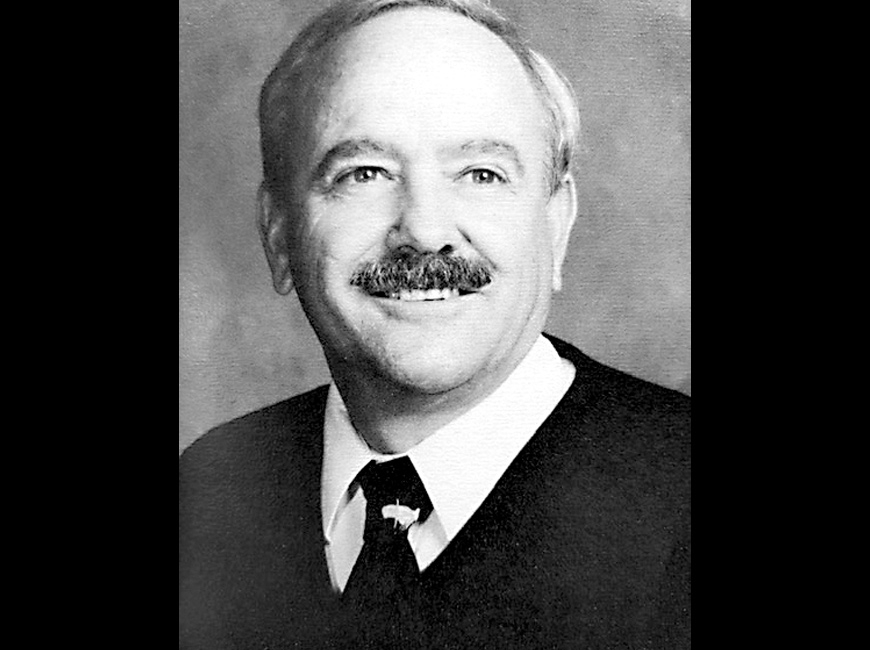 Charles Starnes.
By Randy Siske • Contributing writer | Our "Breakfast Club" started eating together in 2006 just because we went to the same place, The Smoky Mountain Café, at the same time. That restaurant closed so we all decided to go to Duval's. It closed so we started going to Clyde's.
We would occasionally visit other restaurants, but we always returned to the corner table at Clyde's. There was Charles of course, Paul George a former coach and teacher at Tuscola, Cecil "Zeke" Yount, a former "Pre-Charles" student of Tuscola, Richard "Dick" Sheetz a transplant and incorrigible Yankee, myself, a Tuscola Class of '83 student, and a handful of regular visitors. There were stories, teaching moments, entertainment and plenty of good-hearted ribbing by all involved. Charles always gave as well as he received.
Charles would usually arrive before the establishment would open and reserve our usual seat. If someone did beat us to "our" table, Charles would not ask them to leave, but he would let them know that it was his table. Usually, by the end of their breakfast they would be cutting up and joking with him like they were old friends. Charles was an ambassador for Waynesville, Haywood County and all of Western North Carolina. He helped start and establish Folkmoot, sat on many community boards, service groups and even ran for the state legislature.
I can't count how many times a former student would come up to our "Breakfast Club" and start sharing their memories of Mr. Starnes with Mr. Starnes. Most of the time they would mention the "Sap is Rising" speech and they always had a smile on their face when doing so. One of those former students was John Sisk, who is currently the head strength coach for Georgia State football after seven years at Georgia Tech and 10 seasons at Vanderbilt. He actually thanked Mr. Starnes for his "Sap is Rising" speech because he had been plagiarizing it for years with his students.
Several years ago, before we knew how COVID-19 would disrupt our lives, Charles asked me to speak at his funeral.
Specifically, he wanted me to recite his "Sap is Rising" speech which he was famous for. We the students didn't know exactly when it would happen, but after a few words, we knew immediately what this lecture was about. Every March as the weather got warmer and daydreaming became an obvious issue, Charles would do his morning announcements and then, with a slightly louder voice and parental tone, "Now students …." The upperclassmen knew what was to follow.
While at the Haywood County Library, I came across a collection of Haywood County's senior yearbooks. I apologize for not remembering which class it was, but one of the classes from the late '80's had the foresight to document this cherished memory. Different classes had different names for it: The "Sap is Rising" speech, "Senioritis" and "Charles Starnes' annual epistle," but no matter what it was called, after Mr. Starnes recited his spring time rite of passage, we knew how we were expected to act. On campus, at least.
"Students, it's that time of year again! According to my observations around campus, the sap is rising. The bees are getting frisky and the trees are beginning to bloom. Now, in the spring of the year, when the sap starts rising, something happens in young boys and girls — they think they need to get closer and closer; they think instead of talking, they must touch. So, let me warn you to get your emotions under control. Remember there is a time and place for everything, and Tuscola is not the place for overly showing the emotion of love. So, although the sap is rising, we must control our bodies and expressions of love."
I learned many things from and about Mr. Starnes since being in the "Breakfast Club." Building a successful educational system requires the same things as just about any other business or team: passion, drive, commitment, staff recruitment, structure, tenacity and personal sacrifice.
Thank you Kim and Greg for sharing your Dad with thousands of other kids that needed him.
I will always cherish that period of my life, that school, that speech and Charles "Mr." Starnes.
Editor's note: Long-time principal and community leader Charles Starnes passed away on Saturday, Feb. 27.
(Randy Siske is retired from the Navy and lives in Waynesville.)