Archived News
COVID cases plunge as vaccine availability increases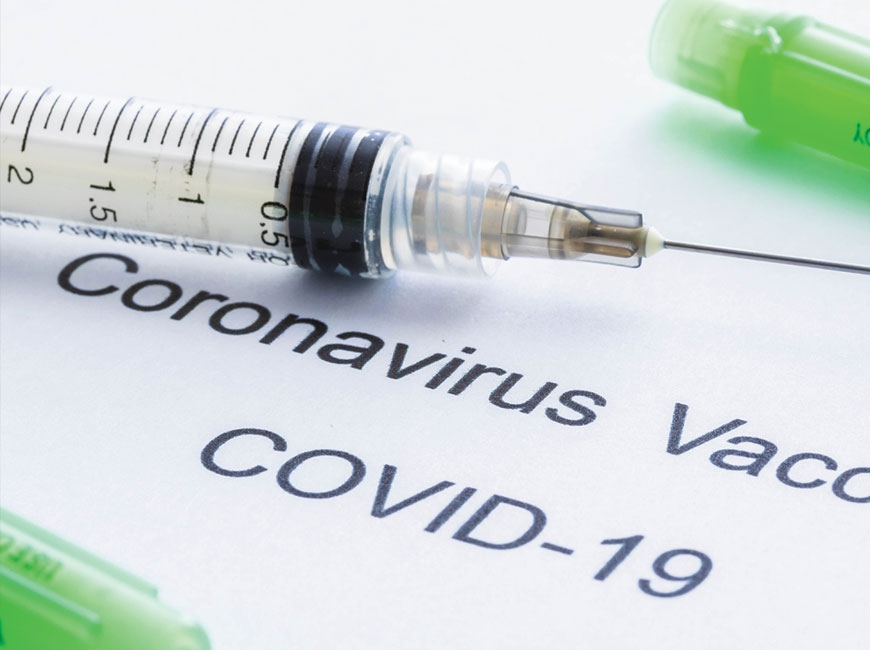 Coronavirus cases, deaths and hospitalizations are falling sharply around the region as vaccine coverage improves, providing a longed-for surge of optimism on the way out of a deadly and depressing winter season.
On Monday, March 1, North Carolina reported 1,466 new confirmed cases statewide, the lowest number since Nov. 2, 2020. On Feb. 27, the last day for which data is available, only one COVID-19 death was recorded statewide, compared to the tragically high single-day figure of 120 deaths on Jan. 15.
In the week of Feb. 22 to March 1, Haywood County reported only 57 new COVID-19 cases. The last time the county reported such a low number was the week of Oct. 30 to Nov. 5, when there were also 57 cases. In the 17 western counties that comprise the Mountain Area Healthcare Preparedness Coalition, 51 people were hospitalized for COVID-19 as of Feb. 28, with only four confirmed COVID-positive patients admitted in the past 24 hours. The hospitalization figure has held steady between 53 and 49 since Feb. 24, roughly one-fifth the peak of 252 hospitalizations recorded Jan. 4.
The drop in cases comes amid a steady increase in vaccination coverage.
After receiving a shipment of ultra-cold freezers capable of storing the finicky Pfizer vaccine, Western Carolina University ran the first of what is expected to be many public vaccine clinics last week, administering 600 Moderna vaccines. Those doses went to help clear the Jackson County Department of Public Health's backlog of 1,800 people in Group 1 and Group 2 still waiting for a shot. This week, WCU expects to administer 1,450 first doses — a combination of Pfizer and Moderna — and is opening registration to anybody in Group 1, 2 or 3, regardless of residence, with sign-ups at www.vaccine.wcu.edu. Additionally, Walgreens is now offering vaccination appointments in North Carolina.
"The first few days of clinic were successful by measures of prepared staffing, safe vaccine delivery and use of every single vaccine the state provided us this week," said clinic director Cortnee Lingerfelt. "We have received primarily positive feedback with comments that have been encouraging regarding our organization, lack of waiting lines and friendly, customer-service based atmosphere."
Jackson County's waiting list is now down to about 700, meaning that it is likely to dwindle down to zero over the next week or so, soon clearing the way for Group 3 registrations.
A Feb. 27 decision from the U.S. Food and Drug Administration to issue an emergency use authorization for a coronavirus vaccine developed by Johnson & Johnson is also likely to have positive implications. Unlike the Pfizer and Moderna vaccines, the J&J product requires only one shot rather than two, and its storage requirements are much less stringent. The company expects to ship nearly 4 million doses this week — 80,000 of which will go to North Carolina — with 100 million doses to be delivered in the U.S. during the first half of 2021.
Jackson County expects to receive 100 of this week's initial doses. Combined with 400 Moderna doses, the county will have 500 first doses to administer the week of Feb. 28 through March 6. In addition, Harris Regional Hospital expects to receive 200 first doses. The Blue Ridge Health clinics in Sylva and Haywood will each get 100.
"The Johnson & Johnson vaccine is a single dose vaccine that does not require extreme cold storage," said JCDPH Deputy Director Melissa McKnight. "It can be more easily shipped, stored and administered, which makes vaccination more accessible. Keeping these factors in mind, JCDPH aims to use this supply of vaccine for harder-to-reach populations such as our homebound adults. We will expand to additional populations if we receive additional supply."
Other local vaccine providers said that, while they have not yet been told to expect a shipment of the J&J vaccine, they look forward to eventually receiving it.
"If we did receive a shipment of J&J, this would essentially allow us to double our rate of individual vaccination in WNC as this is a single-shot vaccine and would not require a future second appointment slot," said Lingerfelt.
Swain County is expecting 200 doses this week, Haywood County 600.
Overall, all four counties in The Smoky Mountain News' coverage area are reporting a percentage of their populations vaccinated that exceeds the statewide figure of 13.67 percent. While Haywood has been the consistent leader in vaccination coverage, Macon County surged to the front of the pack this week, administering a number of first doses equal of 17.81 percent of its estimated population. Trailing is Haywood at 15.87 percent, Swain at 15.3 percent and Jackson at 13.93 percent.
However, Swain and Jackson counties contain the Eastern Band of Cherokee Indians' Qualla Boundary, and state vaccination figures include EBCI residents in the numerator for those counties but do not include the impressive proportion of those residents who have been vaccinated in the denominator. The EBCI estimates that 27 percent of its population has received a first dose, with 11 percent receiving a second dose.
Now that the vaccine has been in steady supply for about two months, second-dose efforts are picking up, with Haywood County having administered a number of second doses equivalent to 9.69 percent of its population, followed by Macon at 7.06 percent, Swain at 6.77 percent and Jackson at 5.66 percent.
"We've had some people miss their second appointment for various reasons, like scheduling conflicts or travel, but we have a procedure for getting them finished as quickly as possible and so far, it's going smoothly," said Haywood County Emergency Management Team Public Information Officer Allison Richmond.
Richmond, McKnight and Swain County Health Director Alison Cochran all said that their departments have not recorded any serious reactions to the vaccine.
The dramatic reduction in coronavirus cases and optimism surrounding vaccination efforts comes as virus variants emerge around the world and at home in the United States. Scientists are studying these variants and the efficacy of current vaccines in combating them, and much is still unknown. Haywood County Health and Human Services Medical Director Mark Jaben urged continued, observance of COVID prevention measures.
"If you must gather, will you do your part to gather safely, as we know it can be done?" he said in March 1 video. "No one wants a repeat of this winter, but with all the unknowns around the variants out there, it is certainly a possibility unless every one of us remain vigilant."
A recent report from the Kaiser Family Foundation ranked North Carolina first in the nation for vaccinating older adults, with 49 percent of those 65 and older vaccinated statewide, a rate that does not include long term care facilities. Groups 1, 2 and 3 are now eligible, with Group 4 vaccinations for people with underlying conditions beginning March 24.