Archived News
SMN brings home 26 N.C. Press Awards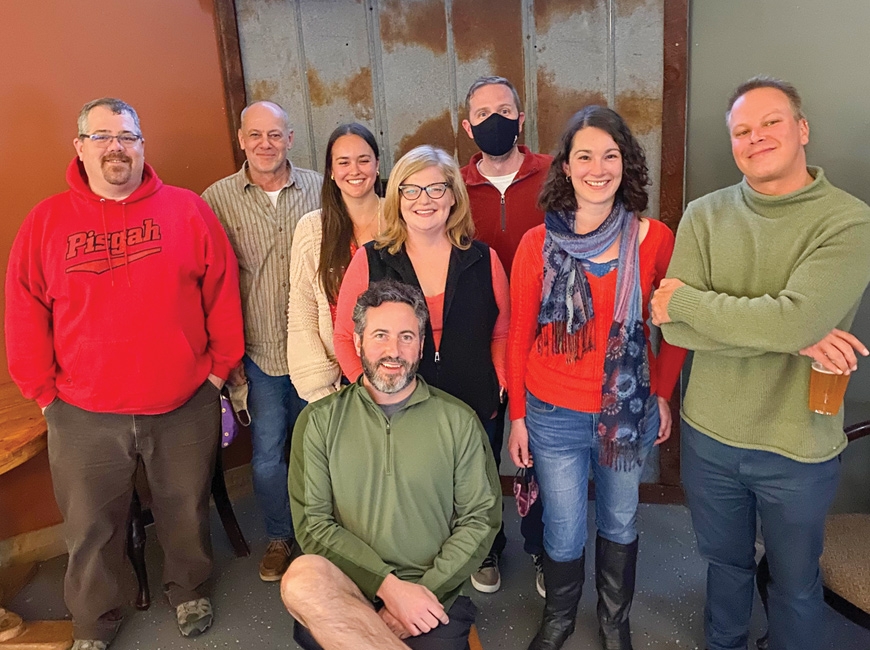 The Smoky Mountain News team won 26 editorial awards in the 2020 North Carolina Press Association News and Editorial Contest.
While 2020 was a strange yet exciting time to be a journalist, News Editor Jessi Stone said the SMN team worked harder than ever to bring the most important news to the communities it covers.
"These awards are a testament to the hard work our small but mighty staff puts in day in and day out. We are so appreciative of our readers, supporters and our advertisers that have hung in with us over the last difficult year," she said.
This year's entries for the NCPA Newspaper Content were judged by newspaper professionals from the West Virginia Press Association.
SMN is particularly proud to be recognized in the General Excellence category, which is awarded based on quality of production, writing, sections, design, front page and editorial page and also on a point system for awards won in the editorial contest.
SMN's digital products were also recognized this year with second place General Excellence for Websites, second place for the new digital newsletter for women, Rumble, and third place for SMN's Facebook page.
And the awards go to...
First Place
• Holly Kays — Education Reporting
• Holly Kays — Investigative Reporting
• Holly Kays — Best Ledes
• Garret K. Woodward — Lighter Columns
• Cory Vaillancourt — News Enterprise Reporting
• Cory Vaillancourt — Religion & Faith Reporting
Second place
• Holly Kays — Beat News Reporting
• Jessi Stone, Susanna Shetley, Hannah McLeod — Best Email newsletter (Rumble)
• Cory Vaillancourt — Feature Writing
• Holly Kays — General News Reporting
• Travis Bumgardner — General Excellence for Websites
• Staff — Best Magazine or Niche Publication (Down the Road)
• Staff — General Excellence
Third place
• Holly Kays — Arts and Entertainment Reporting
• Jessi Stone — Beat Feature Reporting
• Staff — City, County Government Reporting
• Cory Vaillancourt, Lilly Knoepp — Election/Political Reporting
• Holly Kays — Feature Writing
• Holly Kays, Scott McLeod — Henry Lee Weathers Freedom of Information Award
• Holly Kays — Investigative Reporting
• Susanna Shetley — Lighter Columns
• Cory Vaillancourt — News Feature Writing
• Boyd Allsbrook — Profile Feature
• Jessi Stone — Religion & Faith Reporting
• Hannah McLeod — Serious Columns
• Staff — Best Social Media page (Facebook)