Archived Outdoors
More land conserved in Hickory Nut Gap
Wednesday, February 24, 2021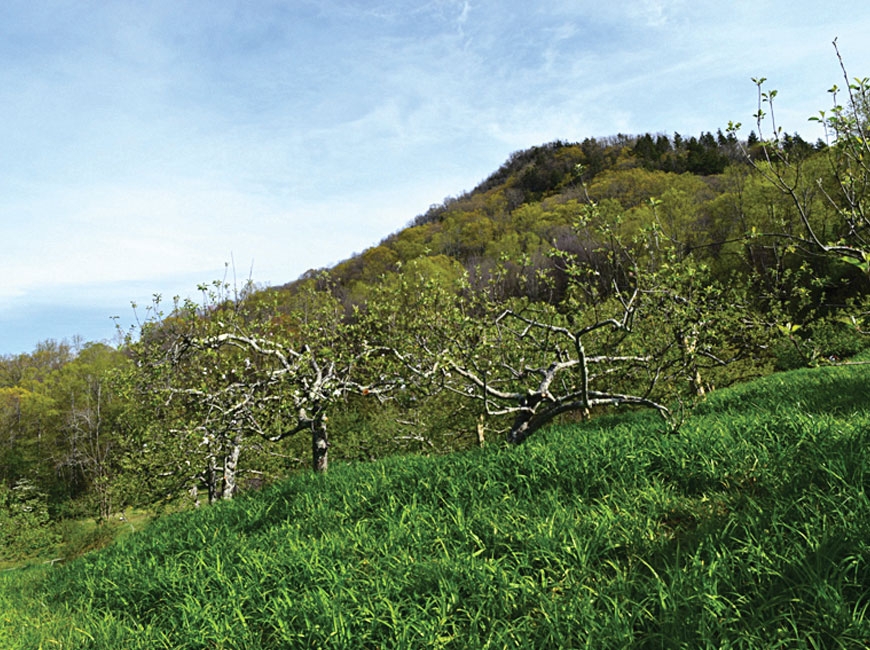 The property includes a heritage apple orchard. SAHC photo
A recently completed conservation project in Hickory Nut Gap connects to an existing 1,500 acres of conserved land in southwestern Buncombe County.
The Southern Appalachian Highlands Conservancy project protects a heritage apple orchard, open pasture and forested hillsides around Sherrill's Inn, a designated Historic American Building. While the easement area will not be open to the public, it is prominent in the view from the Drover's Road Scenic Byway, a state-designated scenic route from Fairview to Bat Cave. Many of the views from that road have already been protected by the SAHC.
"Although this new conservation easement is small in acreage, it adds to hundreds of acres that SAHC has protected at Hickory Nut Gap Forest since 2008," said Michelle Pugliese, SAHC's land protection director. "When I look at this site, I think about preserving the historic natural setting around Sherrill's Inn, so that it will continue to resemble how it looked when Sherrill's Inn was built in the 1800's and used as a stop-over for people traveling across the mountains. I'm excited that this conservation easement will preserve the historic context of this site, as well as its habitat and agricultural resources. This is a great example of how a smaller conservation easement can make a big impact."
Support from SAHC members, generous gifts from the Stanback family, a grant from Buncombe County and donation of part of the conservation easement value by the James McClure Clarke and Elspeth McClure Clarke Family Limited Partnership made the project possible.