Archived News
Vaccination coverage improves in WNC
Wednesday, February 17, 2021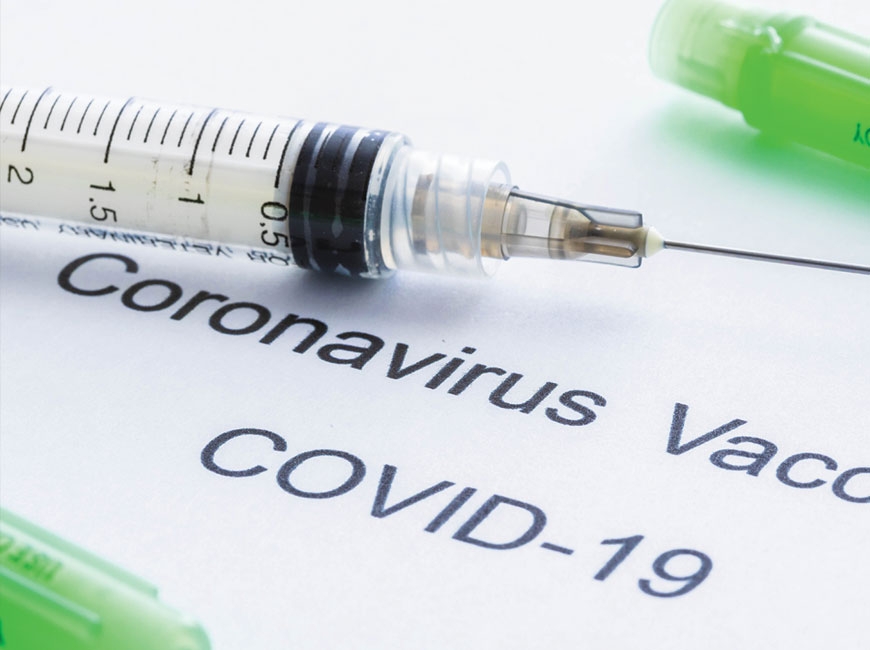 Vaccination coverage is picking up in Western North Carolina, with the percentage of the population receiving at least one dose now in the double digits for every far western county.
Among the four counties in The Smoky Mountain News' coverage area, Haywood still leads the pack with 13.29 percent of its estimated population having received the first dose, but Swain County is close behind at 12.58 percent, followed by Macon County at 11.54 percent and Jackson County at 10.53 percent.
Second dose coverage is also creeping up, with 6.19 percent of Haywood County residents having received the second shot. Trailing Haywood are Macon County at 2.76 percent, Swain County at 2.51 percent and Jackson at 2.44 percent.
However, those numbers don't include the 3,041 first doses or 846 second doses distributed by the Eastern Band of Cherokee Indians to tribal members and anybody eligible for services at the Cherokee Indian Hospital. While Cherokee tribal members are scattered throughout the region and indeed the nation, they are mostly concentrated on the Qualla Boundary in Jackson and Swain counties. The tribe estimates 23 percent coverage for the first dose and 6 percent for the second dose.
County numbers also exclude doses administered through the federal long-term care facilities program. Statewide, 108,888 first doses and 54,774 second doses have been administered through this program.
While vaccination rates continue to rise, a survey conducted by the Jackson County Department of Public Health indicates that vaccine hesitance could become an issue as the vaccination effort progresses. Conducted back in November and December, the survey drew 1,300 respondents, of whom close to 50 percent said they wanted to be vaccinated as soon as possible. An additional 15 percent said they would get the shot within six months, Deputy Health Director Melissa McKnight told the Sylva board during a Feb. 11 meeting.
However, the remaining 35 percent weren't sure they would get vaccinated or knew they did not want to be vaccinated. The level of immunity through vaccination or illness needed to achieve herd immunity is unknown, said McKnight, because COVID-19 is a new virus. However, it's been estimated anywhere from 70 to 90 percent. These respondents were concerned about the shot's safety, McKnight said, and they wanted more information or a recommendation from a trusted health care professional before receiving it.
"We know there's additional work that needs to be done to educate folks in our community about safety and answer any concerns or increase and build trust," she said. "This is especially important when we're starting to talk about our historically marginalized populations."
Jackson County, like many other counties across the nation, has been administering large numbers of vaccines with a drive-thru clinic format that uses law enforcement personnel to help direct traffic and oversee other safety-related aspects.
"Though we truly value law enforcement being there to help direct traffic, we know there are types of people who will not come if there is someone in a uniform out front," said McKnight. "We are starting to brainstorm ways we can bring vaccine to certain pockets of community in a situation where they are more comfortable."
The Sylva Town Board voted unanimously Feb. 11 to enact a policy that aims to chip away at logistically based vaccine reticence among town staff. Because the vaccine can cause flu-like side effects the board unanimously approved a policy giving two additional sick days to any town employee who receives the vaccine.
"They would need to show proof of receiving the vaccine," said Town Manager Paige Dowling. "They could take the days after the first one or the second one or however they felt they needed to do it."
The town is not responsible for paying out unused sick leave when an employee leaves, so adding the extra sick leave will not affect the town's bottom line outside of any lost productivity from the additional days off.