Archived Arts & Entertainment
This must be the place: Welcome to my life, tattoo, we've a long time together, me and you
Tuesday, February 16, 2021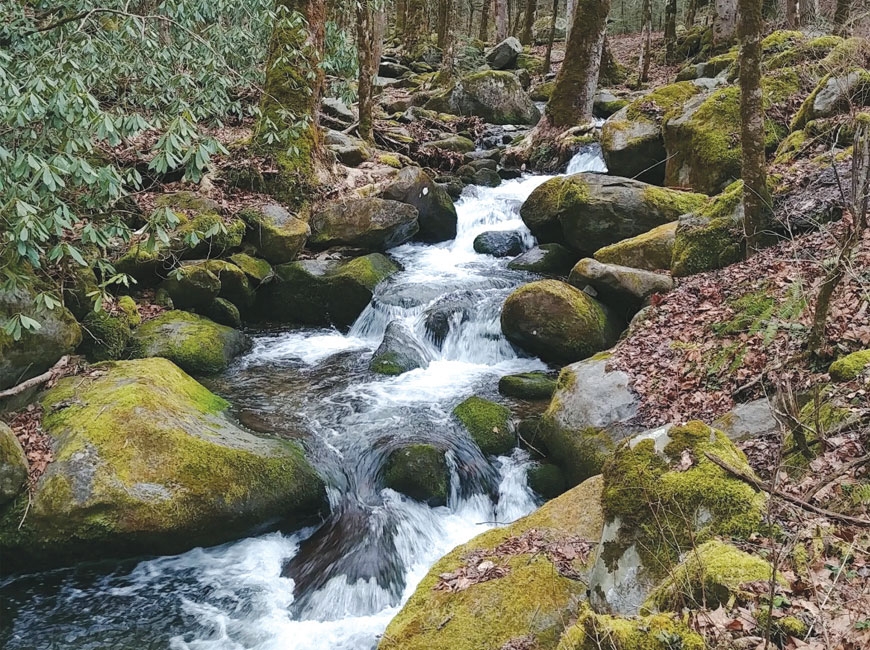 Hoisting myself up onto the leather chair, I flipped over and laid on my stomach. I could feel the sharp razor shaving the back of my right leg, just below the calf muscle. A few moments later, the sounds of a vibrating needle echoed throughout the small room.
On Monday evening, I received my eighth tattoo. It was funny that I actually had to think for a moment on how many I have when the artist, my dear friend Robbie Crisp (at Born and Raised Tattoo in Sylva), asked as he designed what I was in search of, which came to be the Grateful Dead lightning skull logo (aka: "stealie") with a writing quill inside of the head.
The quill is a given, seeing as my entire adult journey, personally and professionally, has all come to fruition due to the pursuit of the written word and all that is irresponsible enlightenment. And the Grateful Dead, too — the singular biggest influence on my entire life.
When thinking about getting a tattoo, I don't freak out. I don't overthink the design and the process. I look at tattoos as art — your art — that tells the story of your life. So, with that said, what symbols represent those chapters on your ongoing and unfolding tale, eh?
The Grateful Dead have been a pillar of my physical and spiritual existence as far back as I can remember. I was nine years old in 1994 when I was first handed a Dead cassette. It changed my life forever: how I viewed the world, how I wanted to impact the greater good, this road map for a bountiful life amid nothing and everything. That band and its music has never been lost of me. If anything, it continues to evolve and meander along in solidarity right beside me.
While Robbie worked his magic on the back of my right leg, we started swapping wild stories about tattoos we'd either gotten or seen (or in Robbie's case, drew on others) over the years. Laughter and camaraderie over the simple, yet sacred, act of putting ink onto the canvas of skin we each walk around in.
I was 19 when I got my first ink. I'd always wanted a tattoo, but never knew when the opportunity would present itself. My girlfriend at the time (who was 23) had several tattoos and we would talk about getting one together from time to time. It was the summer of 2004 and we decided to do a camping trip through Maine, one that would culminate with a Phish festival (the infamous mud bath that was the "Coventry" gathering) in the Northeast Kingdom of Vermont.
Walking the backstreets of Portland, Maine, one afternoon, we passed by a tattoo parlor. My girlfriend goes, "We should get a tattoo." Being on a tight travel budget, I was initially apprehensive. But, we threw together a couple hundred dollars and walked into the second-story shop.
Apparently, the artist was this world-renowned Japanese tattooist who did full body warrior pieces for clients around the globe. And yet, there I was, with about $100 (including tip) to put towards some ink. He was jovial and cordial when I pointed to a small turtle design on the wall and said I'd like it placed on my leg.
A half-hour later, my girlfriend and I walked out of the parlor, each sporting new ink. We broke up a few months later and went our separate ways. But, I still have such vivid, joyous memories of our time together whenever I look down at the small turtle on my left ankle.
So, what about the other tattoos, huh? Well, not long after Portland, I found myself in New Orleans, Louisiana. My mother and I took off for Bourbon Street in search of adventure and shenanigans. It was another installment of our yearly trip together when I was in college, seeing as I never really made it back home to the North Country once I took off into the organized chaos of adulthood.
Before we left NOLA, my mom asked if I wanted any souvenirs. I hate material possessions and useless crap, so I said no. "Are you sure?" she questioned. Thinking it over, I told her I did want a souvenir from our trip: I wanted a tattoo. The next day, we wandered into a parlor in the French Quarter. I strolled out with another small turtle (on my right ankle), which, in hindsight, was seemingly for symmetrical reasons.
Three of my tattoos were done my cousin, Todd LaMere, an incredibly talented artist in my hometown of Plattsburgh, New York. Growing up together, Todd was older but always made me feel included in whatever he and his friends were doing. We remained close, more so now than ever before. Eventually, he found himself in the realm of tattooing, becoming well-known around the North Country for his intricate, stunning works.
From Todd, I've received my Hunter S. Thompson "Gonzo" fist emblem (for obvious reasons) and the Burning Man symbol (a life-changing experience for any and all, especially in 2008 and 2009 when I found myself out there in the Black Rock Desert). And also, the outline of the Adirondack Park (the epicenter of my universe), the place and space that will forever haunt my dreams and be the muse of whatever words flow from my thoughts and fingertips.
What's sincerely striking about the park outline is that I told Todd he could create whatever he wanted inside of the outline. When he revealed the finished product, the outline was filled with a landscape of my native Adirondacks. Trees. Stars (and "The Big Dipper," too). A full moon. And the peaks of Whiteface and Poke-O-Moonshine, two mountains that I not only was raised on, but continue to chase after and run up whenever I serendipitously find my way back home.
Life is beautiful, grasp for it, y'all.