Archived News
'Enroll Anytime' now available at SCC
Monday, February 15, 2021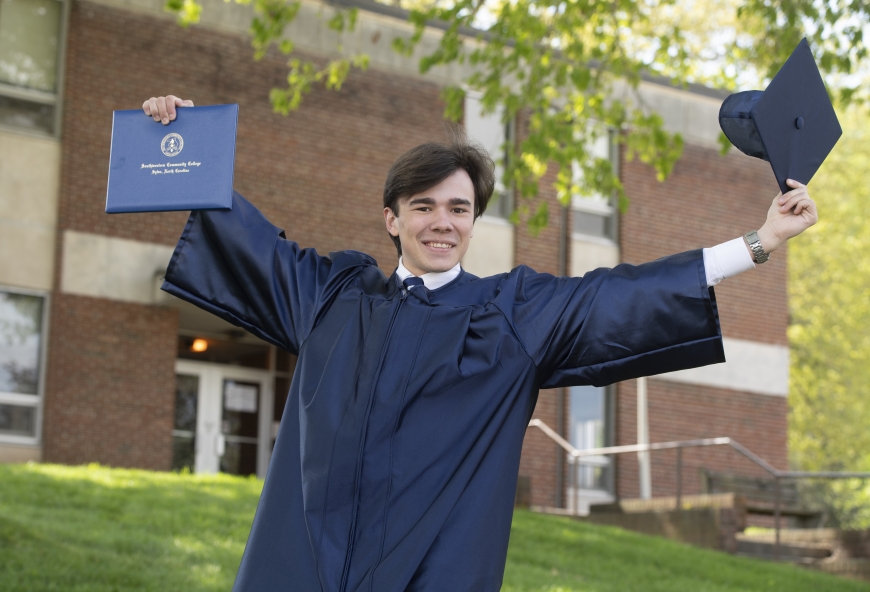 Uncertainty about university schedules, childcare and other variables prevented some prospective students from enrolling in college classes this spring.
Anyone who since realized there's ample time to take a handful – or full load – of college courses now has a second chance to get started.
Southwestern Community College is launching an "Enroll Anytime" selection of classes this semester. Students can earn as much credit as they can fit into their schedules, and new sections begin every week from Feb. 1 through April 5.
All classes end on May 13.
"We view this as a bridge for students who missed the initial opportunity this fall," said Dr. Thom Brooks, Executive Vice President for Instruction and Student Services at SCC. "They can begin – or continue – their college journeys immediately. Since these classes are entirely online, no one has to worry about exposure to COVID-19."
"Enroll Anytime" classes are all general education offerings, most of which will transfer to any public – and most private – four-year institutions in North Carolina.
Online tutoring and all of SCC's other support options will be available to all students who sign up.
"Students can take classes in a flexible format that fits their schedule, helping them earn a degree from the comfort of home," said Dr. Mark Ellison, Director of Enrollment Management at SCC.
To get started, apply online at www.southwesterncc.edu. Contact SCC Enrollment Services at 828.339.4352 or This email address is being protected from spambots. You need JavaScript enabled to view it. for additional information.