Archived Reading Room
A look inside a Nazi family
Wednesday, February 10, 2021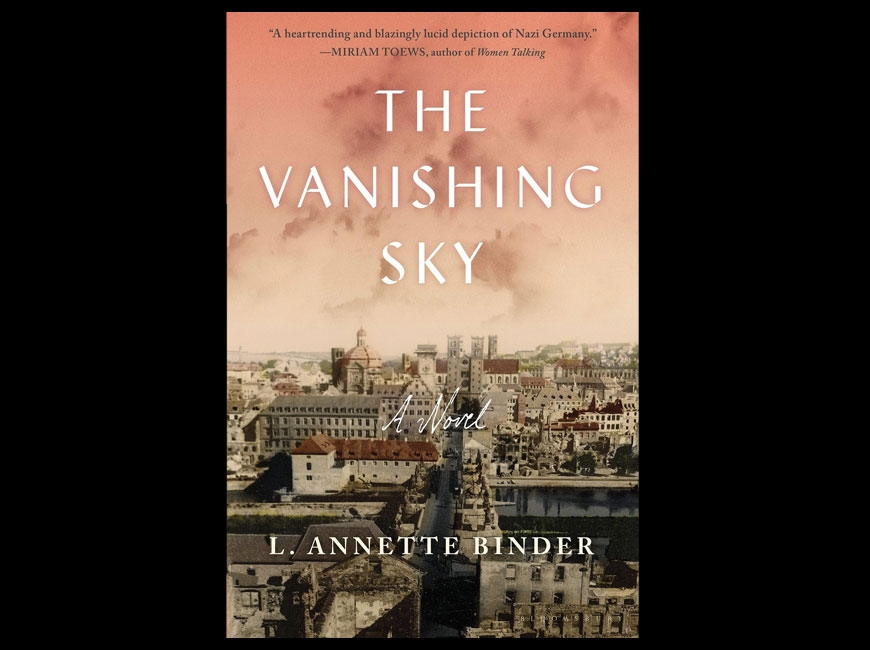 About 10 years ago, I was standing in the checkout line at my local Ingles. The clerk, age 19 or 20, tattooed and pierced, was telling a customer, clearly an acquaintance, that she couldn't wait until society fell apart and we'd all be forced to survive by our wits and resources.
I didn't know whether to laugh or cry.
That kid looked soft and out of shape, and I thought to myself, "You'd last about a day." As for me, I'd be lucky to live two days before I was also lying in the dirt.
I suspect that girl watched "The Hunger Games" one too many times, and I've heard others, some of them grown adults, offer up the same wish. They pile up a supply of food and other supplies, buy a gun or two, stock up on ammo, and then tell me a shooting war would be better than the "cold civil war" our divided country is now waging. I suspect they've read books like William Forstchen's One Second After and see themselves among the heroic survivors of that post-apocalyptic disaster instead of joining the multitude of dead.
For these people, I have nothing but pity and scorn. Pity, because they have never seen a war or apparently even read much about them. Scorn, because that attitude is about as selfish as you can get. An example: I have a platoon of grandchildren. Why would I want to see them endure such a time of evil and cruelty?
In The Vanishing Sky (Bloomsbury Publishing, 2020, 278 pages), L. Annette Binder takes readers into Nazi Germany when it's on the verge of collapse. She tells her story through the Huber family: Etta, a mother doing her best to keep her family safe and together; her husband Josef, who served in the First World War and who becomes increasingly nationalistic as his country burns; and their sons, Max, a gifted young man who has returned as a mental wreck from the Eastern Front, and Georg, whom the state has sent to a Hitler Youth school.
The novel's plot is fairly straightforward. Etta spends much of her time worrying over Max and Josef, trying to keep food on the table, and visiting friends. Josef wishes to enlist in the brigade of old men drafted to fight the approaching enemy, but has lost his cognitive skills to do so, and spends much of his time watching newsreels in the theater in which even then the fascist regime is promising victory. On his return home from the front, Max spends hours in bed, eats like a bird, wanders through the town, and like a maddened Cassandra, utters prophecies no one understands. After serving some time at the Hitler Youth camp, Georg escapes and spends most of the novel trying to make his way back to his family.
Binder is not only a fine writer — her prose is crystal clear, and her characters and plot well developed — but she has also done both literature and history a great service with The Vanishing Sky. She lifts the curtain on Hitler's totalitarian regime, showing us more than the hatred and fanaticism that drove the Nazis. She gives us the common people forced to live in those circumstances, some of them true believers in a state seeking complete control of its citizens, others accommodating that state while despising it, and a few who do what they can to thwart that dictatorship.
The Vanishing Sky also reveals the horrors of war: the bombings, the lack of food both at home and in the military services, the multiple homes in the Huber's town where fathers and sons are absent or dead, killed while fighting the Russians, the Americans, and the British.
In one scene, for example, Etta has sprung Max from the mental hospital where the state had incarcerated him and is leading him home when the bombers strike the town.
"They beat against their chests and gasped. They crouched low against the cobblestones and scratched like cats. The air rose all at once. It bucked up and rose to meet the flames, and it bore people upward as if making an offering …. People lay outside the buildings and on the riverbank and in the squares of the old town. They lay on their backs and on their sides, and some of them looked upward toward the sky with eyes wide open, and the ash fell over them all and covered them."
The Vanishing Sky stands as a warning about the evils of totalitarianism and about the brutality of war.
One of my mother's favorite sayings was "Be careful what you wish for."
Those today who wish for even more government control of our citizenry, who are willing to give up rights and liberties for some cause or ideology, and those who wish to shoot those opposed to their ideas or who deem some of their fellow citizens as deserving of repression and death, are not fictitious characters in a story. They are real, perhaps fewer in number than the majority, but they are nevertheless human beings made of flesh-and-blood who regard themselves as wise, certain of their righteousness, and who look at their fellow Americans with contempt and regard them as sub-human. They are the ones — and their political affiliations don't matter — who want power and control.
To them I would say: Be careful what you wish for.
(Jeff Minick reviews books and has written four of his own: two novels, Amanda Bell and Dust On Their Wings, and two works of nonfiction, Learning As I Go and Movies Make the Man. This email address is being protected from spambots. You need JavaScript enabled to view it.)