Archived News
What to know about second dose appointments
Monday, February 08, 2021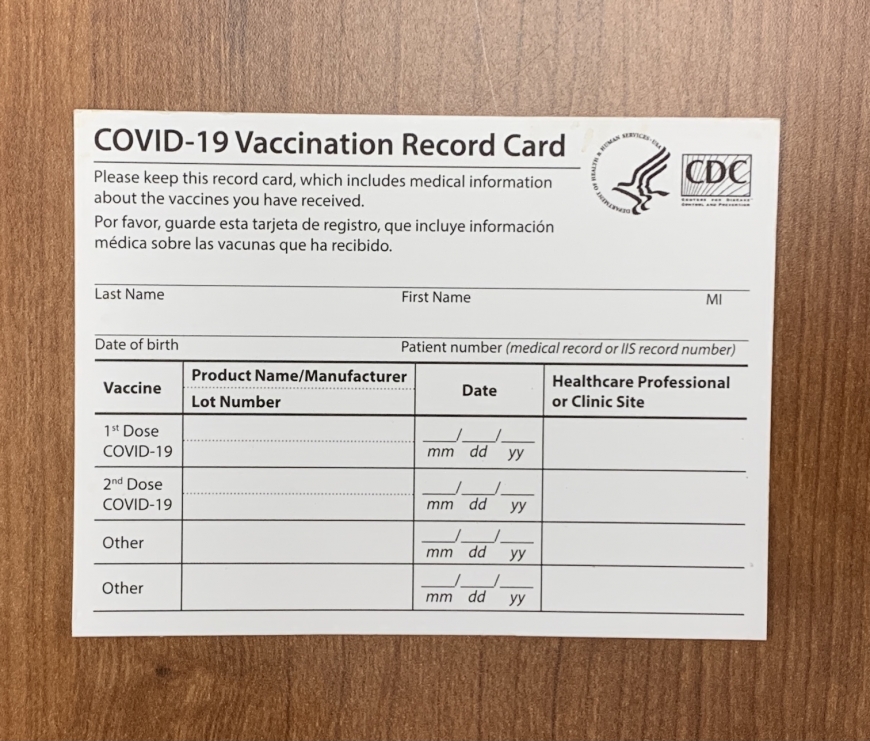 COVID-19 Second Dose clinics are coming up in Haywood County, here is what you need to know.
For Haywood County citizens who received their first dose of the COVID-19 vaccine at one of our mass vaccination events at the Smoky Mountain Event Center (Haywood Fairgrounds), second dose appointments will be due soon.
The first of our appointment-only second dose clinics will happen next Wednesday, but regardless of when your second dose is due, there are a few important things to know before your appointment.
When is my appointment?
On the back of your COVID-19 vaccination card, you will find the date when your second shot is due. You will receive the exact appointment date/time/location information by phone/text/email, in the same way in which your first dose appointment information was sent, through the Haywood Alerts system.
The message will be very similar to the initial appointment message with information on where and when to report.
What should I bring with me?
Please bring the white COVID-19 vaccination card that you were given with your first dose & picture ID to your appointment. ID is not required but will help speed up the check-in process.
Important: If you lost your card, please call the COVID hotline at 828-356-2019 BEFORE your second dose appointment and a replacement will be made for you.
What to expect at the drive-through clinic:
The process will be much the same as it was for the initial dose appointment. Upon arrival at the fairgrounds, you will check-in, show your vaccination card, and fill out an abbreviated information form.
Important: Please be prepared to answer which vaccine you were given at your first appointment. This can be found on the front of your card. It will say either Pfizer or Moderna.
What to expect with your second dose:
As with the first doses, there have been very few serious reactions, but some people will experience side effects including sore arms at the injection site, headaches, and fatigue. Some people who get Moderna have been reporting a delayed rash and itchiness at the injection site, days after the injection. This is not serious and generally clears on its own. Rest, staying hydrated, and over the counter pain relief are usually all that's needed to ease side effect symptoms.