Archived Outdoors
Rivercane to help preserve Cherokee culture
Wednesday, January 27, 2021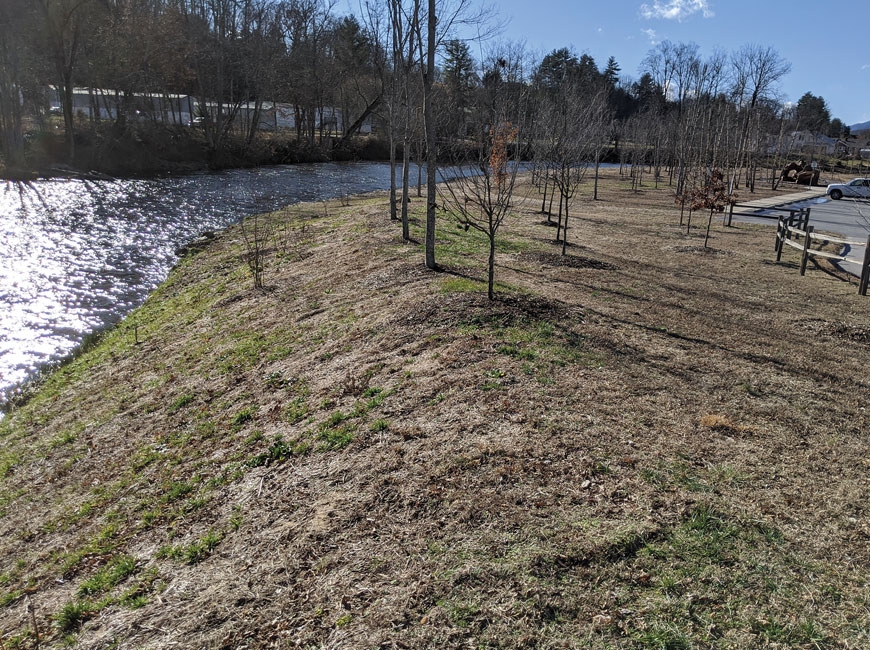 The rivercane will help stabilize the soil at Rivers Edge Park, where flooding is frequent. Donated photo
Volunteers are needed to help plant rivercane at Rivers Edge Park in Clyde at 2 p.m. Friday, Jan. 29.
The planting effort stems from a $3,600 grant that the Cherokee Preservation Foundation gave to Haywood Waterways Association. Rivercane is a native bamboo that does not grow to the same height as nonnative bamboo seen elsewhere. It serves an important ecological role, helping to stabilize the soil and prevent runoff, but it's also an essential part of many traditional Cherokee crafts, including furniture, walls for houses, fishing traps, spears and basket weaving. Rivercane has greatly decreased over the years, and the loss not only affects local rivers but also Cherokee cultural preservation.
"When the plants establish themselves, this project may reduce erosion and allow harvesting by EBCI artisans in the future, but most importantly, it brings rivercane back to an area where it historically thrived." said Adam Griffith, Revitalization of Traditional Cherokee Artisan Resources Director for EBCI Cooperative Extension Services.
To RSVP for the workday, contact Christine O'Brien at This email address is being protected from spambots. You need JavaScript enabled to view it. or 828.476.4667, ext. 11. Some supplies will be available, but volunteers should bring their own shovels, gloves and augers if available.