Archived News
COVID vaccine supply diverted to larger counties
Wednesday, January 27, 2021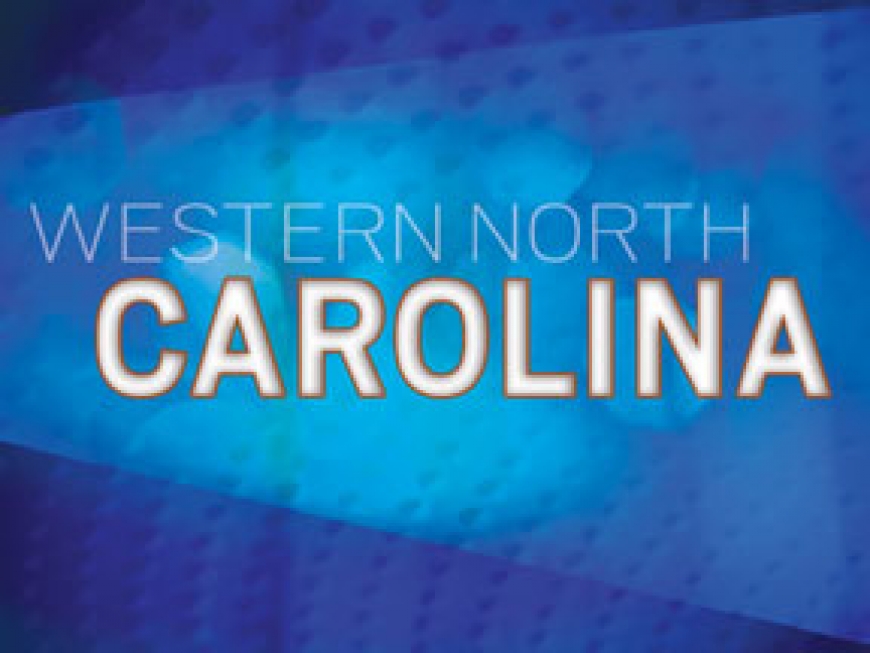 Just last week, Swain and Macon county health officials lamented over a limited supply of COVID-19 vaccines making it to them from Raleigh, and this week they have a better understanding of why.
In an email to Macon County commissioners, County Manager Derek Roland said he was told by the state that Macon's vaccine allotment would remain the same — 200 doses a week — even though the county requested more.
The North Carolina Department of Health and Human Services sent out a Vaccine Allocation Survey to counties on Jan. 19 asking all counties to ramp up to their maximum capacities. The Macon County Health Director Kathy McGaha committed to vaccinating 2,250 individuals in Macon County during Jan. 20-26, but then was told Jan. 22 Macon's allocation would remain at 200 a week.
"The reason being, which we were informed of this afternoon, is that vaccinations promised to counties across the state had been reallocated to Mecklenburg County, where they would be administered as part of 'large scale vaccination events at Charlotte Motor Speedway and Panther Stadium,'" Roland said. "Many counties across the state, like Macon, have now been forced to cancel previously scheduled vaccination appointments and forgo scheduling new vaccination appointments."
Roland went on to say that Macon County was partnering with Drake Enterprises, a local private company, to establish multiple COVID-related call centers to address the large number of calls for testing and vaccination questions, which have overwhelmed the entire county phone system.
"The call volume was a result of multiple public information campaigns that encouraged our citizens to register and schedule appointments for vaccinations at the state's direction. In order to staff these call centers, we have hired new employees and launched massive volunteer efforts," Roland said.
Macon has also pulled employees from its EMS, DSS, Building Inspections, Tax and Sheriff Departments to assist with vaccination, testing and call center efforts. He added that the state has provided Macon with 10 National Guard troops to assist with these efforts as well.
Swain County Health Department has also experienced frustrations over receiving a limited number of vaccines. Swain is currently vaccinating all health care workers and adults age 65 and older but does not have any more vaccine appointments available right now until more doses are received. Swain is telling people to wait until Jan. 27 when it expects to have more information regarding the vaccine supply.
Haywood County seems to be receiving a larger supply than others in the region — as of Jan. 21, over 6,000 COVID vaccines had been administered, including 1,500 during a large-scale drive-thru event. Haywood is currently vaccinating residents 75 and older as well as law enforcement and essential county workers and is registering residents 65 and older online at haywoodcountync.gov/vaccine.
The health department is almost done with vaccinating long-term care facilities and staff, hospital and physician office staff and health department, emergency services and clinic staff. The county anticipates that at the current level of vaccine availability and support capacity for clinics that about 1,000 people per week can be vaccinated. This number is an estimate that may fluctuate based on the amount of vaccine that arrives and staffing capacity.
"The mass vaccination clinics that have been held over the last few weeks enabled us to vaccinate thousands of Haywood seniors and dozens of law enforcement officers, critical county employees, and frontline health workers. The clinics are running very smoothly, and the feedback has been overwhelmingly positive, which is a credit to the teamwork and commitment of everyone involved in helping organize and operate the events. This is the model we plan to continue using in the future to vaccinate as many people as possible in a safe and timely way," said Interim Health Director Garron Bradish.
Haywood is also still dealing with the demand for testing following the holidays. As of Jan. 26, the health department received notice of 261 new cases in the last week.
"The peak of cases post-holiday has passed, and we are seeing a slight decline in active case numbers, but the caseload throughout the county remains quite high," Bradish said. "New variants of COVID-19 are beginning to be seen in North Carolina, raising concerns that it may become even more difficult to contain the spread."