Archived News
Price named WCU's director of economic development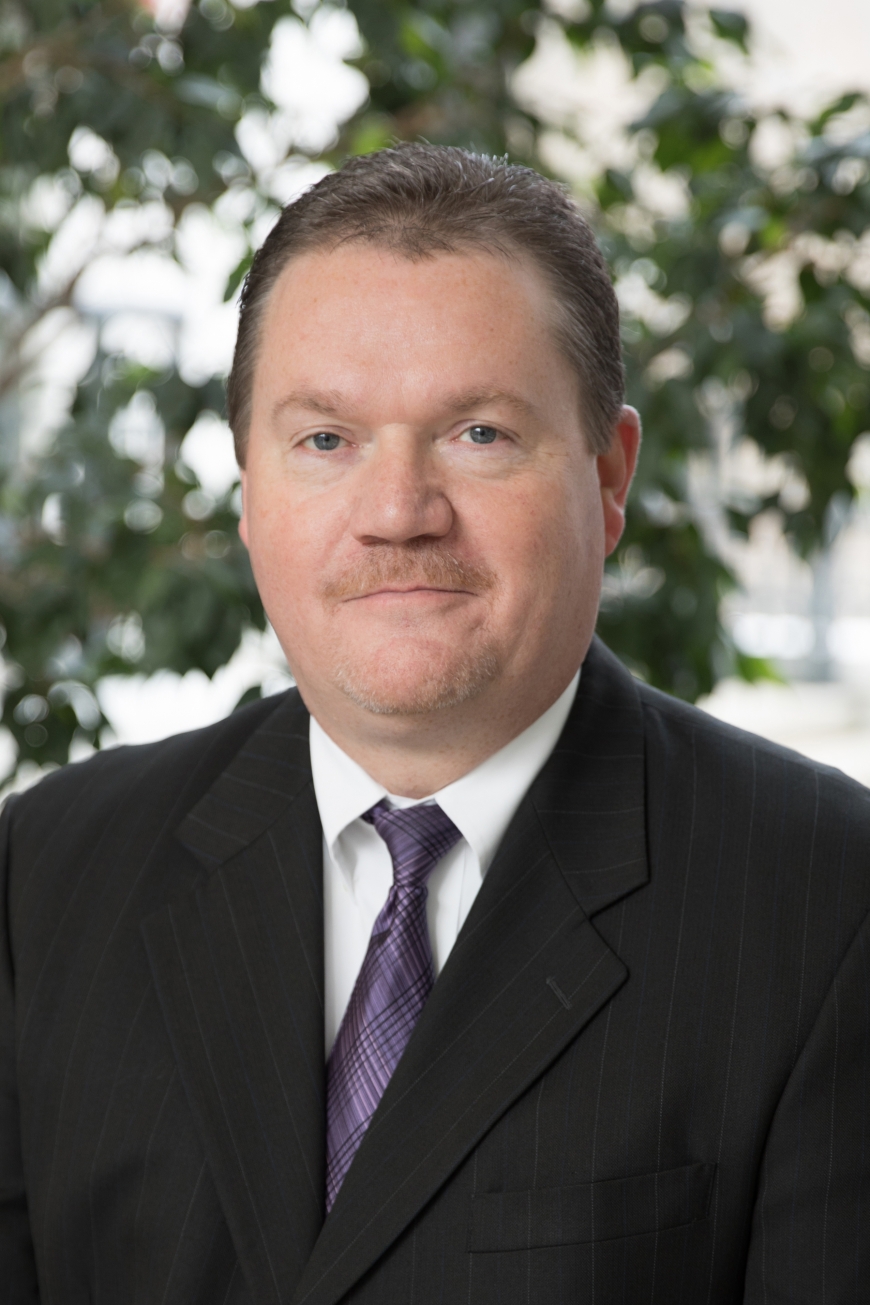 Rich Price, a passionate and proud 1988 graduate of Western Carolina University, has spent the last seven years as the director of economic development for Jackson County. Now he will get a chance to marry his love of both WCU and Western North Carolina in his new role as the university's executive director of economic development and regional partnerships.
Price will begin his new position on March 1.
"I'm very proud of WCU," Price said. "I'm very proud of the growth of the university and the impact it has had, and knowing the greater impact it can have. It really is very special to get to come back to WCU as I move through this point in my career."
In his new role, Price will look to create partnerships that link university, nonprofit, government and industry resources to address community and economic development needs primarily in the 16 westernmost counties served by WCU through its Cullowhee campus, Cherokee Center and the Biltmore Park instructional site in Asheville. He will work in the Chancellor's Division.
Price, who grew up in Rutherford County's Lake Lure, came to WCU as a freshman in 1983 where he earned his bachelor's degree in business administration, with dual concentrations in marketing and business management. Prior to working for Jackson County, Price served as director of casino marketing and player development at Harrah's Cherokee Casino and Hotel. He also was owner, president and general manager of WigWam, Inc. in Cherokee.
"Whether it's been working for large companies in the past, the years I spent in a relationship and loyalty marketing role at Harrah's Cherokee Casino, and certainly in the last seven years in public service as an economic development practitioner, relationship building is absolutely the key.
"In this role, it's going to be paramount that I come in and get to know the faculty and faculty administration and understand what their interests are, understand what their capacities are, understand where they would like to focus their significant talents, just as important as it is to be out in the community to identify and build new relationships and strengthen existing relationships," Price said.
With Price's hire, the university is poised to enhance its role as an economic driver for the region, which is one of Chancellor Kelli Brown's top three priorities.
"Rich brings tremendous assets to the table with his knowledge of Western North Carolina and his extensive connections in economic development across the region. We are extraordinarily pleased to get Rich on board to move WCU and WNC forward in some vital areas from affordable housing to broadband expansion to business and organizational support," said Melissa Canady Wargo, WCU chief of staff.
While working for Jackson County, Price observed WCU's role as not only a workforce provider for the region, and beyond, but also as an economic catalyst. Price said he looks to not only continue the university's current relationships, but to build new ones.
At the top of his list of goals is to develop a comprehensive economic strategy for WCU that is in alignment with the economic needs across the region, Price said.
"Those needs vary from town to town, county to county, region to region," Price said. "It's quite necessary to have a really good understanding of what those economic needs are, and then to develop a plan that allows the university in its primary interests and where it has the capacity to do so, to build the necessary relationships and develop partnerships, and then to put into action those things that can show measured economic success."
Price is currently chairman of Mountain West NC Partnership, a member of the Economic Development Partnership of NC Advisory Council, executive board member of the Southwestern Commission Workforce Development Board of Directors, and member of Southwestern Community College STEM and Workforce Innovation Advisory Boards.