Archived Outdoors
Rock faces closed for peregrine falcon protection
Wednesday, January 20, 2021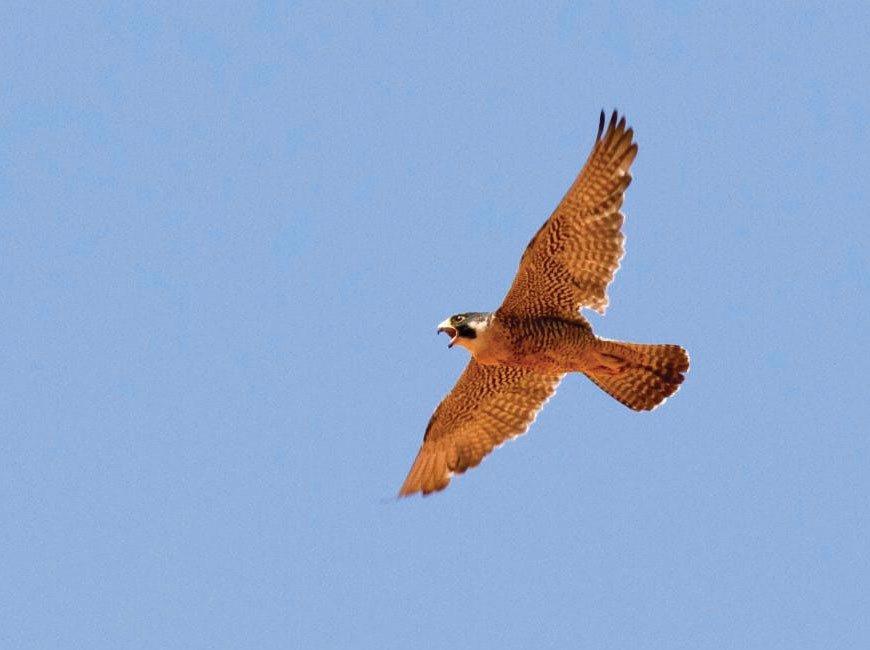 A peregrine falcon takes flight. National Park Service/Andrew Kuhn photo
Twelve rock faces in the Pisgah and Nantahala National Forests are closed to climbing, rappelling, hang-gliding and other activities through Aug. 15 in order to protect the rare peregrine falcons that nest there.
Closed rock faces are:
Nantahala District — Whiteside Mountain and Pickens Nose (east face)
Pisgah District — Looking Glass Rock (north face) and North Cedar Rock
Appalachian District — Whiterock Cliff and Buzzard's Roost
Grandfather District — N.C. Wall, Apricot Buttress and the Camel in Lineville Gorge; Shortoff Mountain in Linville Gorge; Bynum Bluff in Linville Gorge and Big Lost Cove Cliffs
Wildlife biologists in North Carolina have been working since the 1980s to help peregrine populations recover after they dwindled to just one mating pair in North Carolina in the 1950s. In 2020, 16 sites were occupied by peregrine falcon pairs and four successfully reproduced for a total of seven offspring. Two additional sites were occupied by single, unpaired bird.
Nesting success is perhaps the greatest challenge to species recovery. If a nesting pair is disturbed, they will leave the site and may not nest again until the following year. Disturbance can also prompt young chicks that have not yet learned to fly to run off the edge of the cliff to escape.