Archived News
State report calls for greater police transparency
Wednesday, January 20, 2021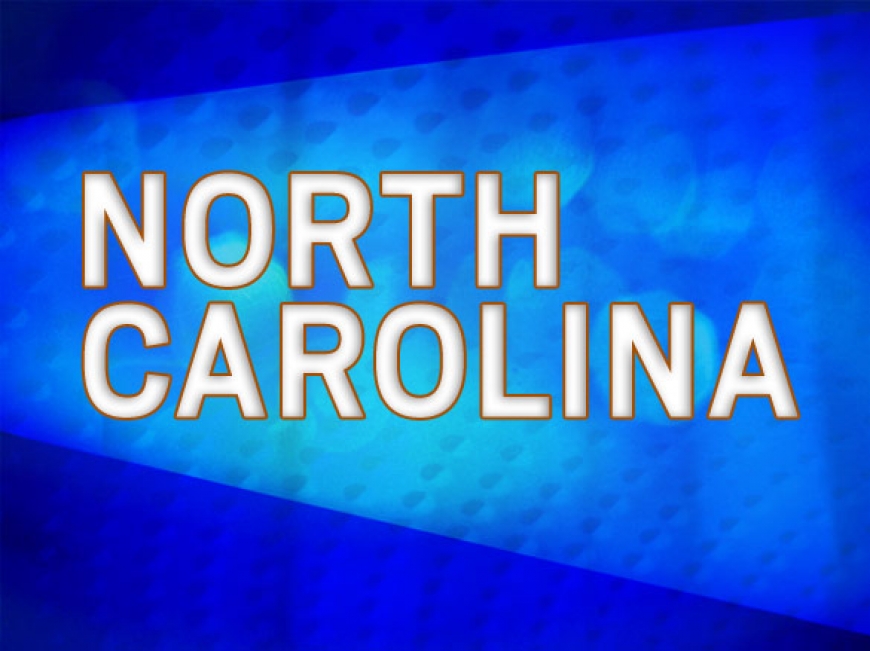 A task force founded by Gov. Roy Cooper in the wake of violent protests after the police killing of Minneapolis man George Floyd last summer makes dozens of recommendations to strengthen and support North Carolina's law enforcement community, including several that would lead to greater transparency by law enforcement agencies.
"It's high time that North Carolina's open government laws move out of the basement and into the vanguard of the best open government states in the country," said John Bussian, a Raleigh intellectual property and media attorney.
Currently, state laws make the disclosure of disciplinary records of state employees — especially police and teachers — difficult or impossible, which can perpetuate the hiring and continuing employment of so-called "bad apples."
Unbeknownst to the general public at the time, the officer charged with the killing of Floyd, Derek Chauvin, had 18 complaints filed against him over his 19-year career.
Bussian has litigated numerous open government cases in state and federal courts across the United States, and regularly represents clients like Gannett newspapers as well as the North Carolina Press Association. One such case illustrates the debate.
In 2014, Alamance-Burlington Schools System Superintendent Lillie Cox resigned with three years remaining on her contract. After a closed session by the Alamance-Burlington Board of Education, Cox was given $200,000 in severance and entered into a non-disparagement agreement with the board. No reason was given for her resignation.
The Burlington Times-News requested minutes of the closed-session proceedings as well as communications between the board and Cox. The board provided heavily-redacted minutes and said that state law prohibited the further discussion of their decision making in what was, essentially, a personnel matter.
Bussian filed suit on behalf of the Times-News Publishing Company but in 2017 an appeals court supported the board's right to withhold the information.
The same statutes that protect teachers also protect police officers, as well as other public employees. Right now, they allow only for the release of what Bussian calls, "name, rank and serial number" information.
"Contrary to how the public records law works in every other aspect where the presumption is that you have access to the records, instead what we have is a series of state statutes that apply to state employees, county, city, school board, et cetera and they specify the only things that you're allowed to see," he said. "It kind of flips the public records law on its head, instead of presuming that it's all open, they tell you that you may only see these things in a government personnel file — the name, the position, the day of the last promotion suspension or termination and I'm paraphrasing here, how much that employee is paid."
North Carolina is one of relatively few states that still maintain such a tight hold on employee personnel files, although there are sometimes valid reasons to withhold information.
Last July, Haywood County Sheriff Greg Christopher told The Smoky Mountain News that in his 30 years with the North Carolina Highway Patrol he'd investigated hundreds of complaints. While some were valid and dealt with appropriately, including by firings, others were simply sour grapes by people upset that they'd been stopped.
Of Chauvin's 18 career complaints, only two resulted in disciplinary action. Perhaps that was appropriate, perhaps not, but at the time of his interaction with Floyd, the public didn't really know for sure.
"It's in the public interest across the board because that inspires confidence in the people who occupy positions of trust in state and local government, because people know who they're getting when they hire somebody, and they know why somebody had to be fired or demoted or suspended," Bussian said. "That inspires trust in the people that are running state and local government. When you use the example of teachers, it inspires confidence that when merit pay is awarded, it's being awarded for the right reason."
It's also an accountability issue, according to the North Carolina Task Force for Racial Equity in Criminal Justice. Established just weeks removed from Floyd's killing, the 23-person group was co-chaired by N.C. Attorney General Josh Stein and N.C. Supreme Court Associate Justice Anita Earls. After dozens of meetings during the second half of 2020, it issued more than 120 recommendations to Cooper on Dec. 14, 2020.
Very broadly, those recommendation s now challenge lawmakers to reimagine public safety, to improve policing practices, to strengthen the profession as a whole, to illuminate racial disparities in the courts, to promote post-conviction racial equity and to enhance accountability.
One recommendation specifically proposes displaying information about officer discipline and decertification through a publicly available database, but there aren't any specific recommendations about changing public records statutes regarding government personnel records.
Some Western North Carolina state legislators have been on record as supporting such changes last summer, including Rep. Karl Gillespie, R-Franklin.
"Yes, I support transparency in all levels of government," said Gillespie. "It is my understanding that suspended and decertified information on officers has always been available from the Sheriffs' Standards Division and the Criminal Justice Standards Division. I am also under the impression that these will soon be available via their website. This should make access to the information quicker and easier."
Gillespie noted that certain personnel information, like residential addresses and Social Security numbers, should remain private, and there aren't likely to be any proposals affecting that information.
Sen. Kevin Corbin, R-Franklin, echoed comments made in 2020 with a general stamp of approval.
"Overall my feeling is any kind of disciplinary or decertification information about police officers or anybody else working for the public should be public information," he said.
Rep. Mike Clampitt, R-Bryson City, said he's hoping for an appointment to the Judiciary Committee this biennium, but either way, he's looking forward to fielding official recommendations from the task force.
"There are a lot of solutions that address real issues and concerns," he said.
Newly-elected Rep. Mark Pless, R-Canton, remains leery of the effect such a database might have on law enforcement personnel and first responders.
"The concern I have is [the task force report] not once provides an incident in North Carolina that showed we should have such a database," said Pless. "I didn't see any recommendation about providing a database to track how we help the officers who see unimaginable things on a daily basis and gauge how effective that help has been."
Pless said he's also concerned with what positive accomplishments might result from opening up personnel records.
"Given how easily people attack others they disagree with just for the sport of it, seeing all the keyboard warriors who live to attack anyone that doesn't agree with their belief system — even simple articles written in our local papers bring out mean, nasty and personal attacks — I fail to see anything good coming from such a law," he said.