Archived Outdoors
Report mudpuppy sightings
Wednesday, December 30, 2020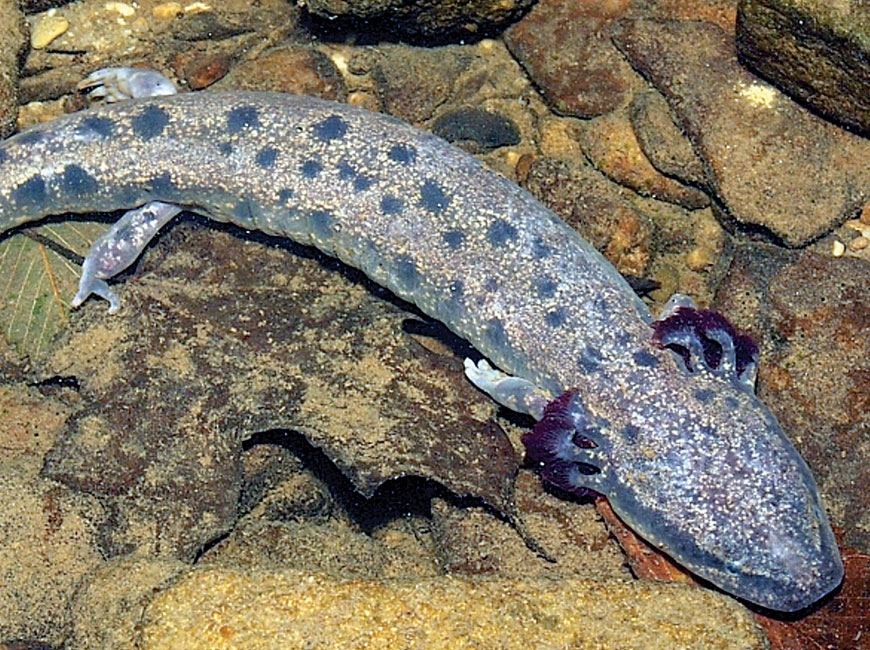 Biologists with the N.C. Wildlife Resources Commission are asking the public, particularly anglers, to submit any sightings of mudpuppies to the agency.
The mudpuppy is a relatively rare salamander that shares a similar appearance and habitat to its larger cousin, the eastern hellbender. Like the hellbender, the mudpuppy is an entirely aquatic salamander found in Western North Carolina. While it lives in many of the same waters as hellbenders — fast-moving, clean mountain streams — the mudpuppy also lives in deep river reaches, lakes, large ponds, and reservoirs.
As with the hellbender, biologists want to learn more about the mudpuppy's distribution in North Carolina. Reported sightings are critical to biologists who know relatively little about this state-listed amphibian.
Mudpuppies and hellbenders are often mistaken for one another; however, the mudpuppy typically has spots and is smaller than the hellbender, averaging 12 inches in length as an adult. It has external, red feathery gills on either side of its head and smooth skin. Neither the mudpuppy nor the hellbender is poisonous, venomous, toxic or harmful to humans, although they may try to bite as a defensive reaction if someone tries to pick them up.
Anyone who finds a mudpuppy is asked to leave it alone but to note the location (physical location or GPS coordinates) and take a photo, if possible, and email that information to Lori Williams at This email address is being protected from spambots. You need JavaScript enabled to view it.. People can also call the Commission's Wildlife Interaction Helpline 866.318.2401 and provide details of the observation.