Archived Opinion
Keep hope alive in the new year
Wednesday, December 30, 2020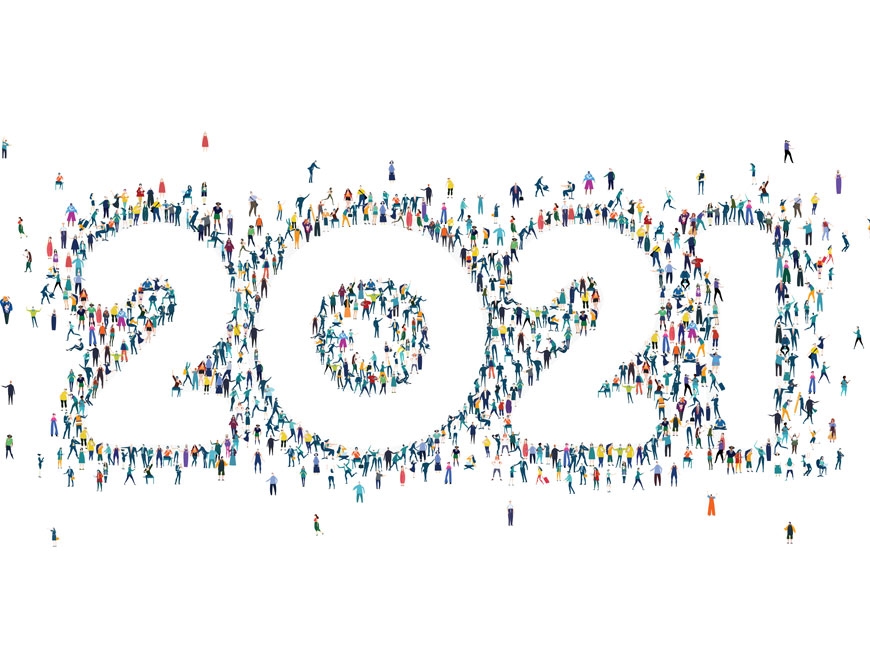 In February 2020, I was in New York City attending a children's book writing conference. My boyfriend attended the conference with me. We both remember watching CNN while in New York as the journalists talked about a new mysterious virus attacking China but also making its way into other parts of the world. The feeling we had was ominous. It's no secret that we're all globally connected. We knew the germ would infiltrate America. We just didn't know what that would mean.
One month after returning from New York, our local schools went all virtual and soon after that, stay at home orders were put in place. In April, we watched the very location where we'd stayed in NYC become our nation's COVID-19 epicenter. It was surreal to see Times Square and midtown desolate. It felt like we were watching a movie.
And from there … well … you know the rest of the 2020 story.
The pandemic has affected all of us differently. It's been a dark connector. It's united and divided us on many fronts.
Glennon Doyle, a favorite writer of mine, recently stated that 2020 has made her feel both overwhelmed and underwhelmed. I agree. This year has overwhelmed me in numerous ways. Being unsure of the future of our newspaper made me overwhelmed. Having my children unexpectedly home for virtual schooling was overwhelming. Worrying about financial uncertainty was overwhelming. Stressing about the state of our economy and public health has been overwhelming.
Furthermore, my boyfriend and I purchased a new home in 2020 so we could blend our two families. The house was built in 1971 so we spent three months doing renovations. We also got a new Australian Shepherd puppy for Christmas, so we've been busy training our new furry family member. Not only has there been a lot going on at a national level but also on a personal level.
Meanwhile, life also feels underwhelming. All of our fun plans for 2020 were canceled. We had a big trip planned to Red Rocks to see two of our favorite bands. We had smaller events and trips canceled or postponed. These days, a jaunt to Asheville feels like an adventure because we rarely leave our house. For people who love to travel and see the world, this has been tough.
I've also felt underwhelmed cerebrally. The pandemic has disrupted our daily rhythms, which affects our productivity. Without the routine of my kids going to school and me going to the office, my work pace has been all over the place. Some days I'm more productive than before but other days, it's hard to get in a groove.
This pandemic has been emotionally challenging because it pushes against all the things that make us uniquely human. People thrive from connection. Positive relationships with others lowers anxiety, increases self-esteem and even boosts immunity. Social distancing and stay-at-home orders have prevented even the smallest of gatherings, which has affected our collective psyche. And while it's the safest choice, it's not easy, especially as the pandemic lingers on and on.
I'm a believer in mask wearing. Even common sense would tell a person that a barrier would decrease viral load to some extent and if I can decrease infection in any way, I'm all about it. Nonetheless, wearing masks prevents us from talking to one another or seeing a genuine smile. Sure, we can read a person's eyes, but we're wired to read an individual's entire face, not simply the upper portion. Again, I will keep wearing my mask but I look forward to the day when they are no longer needed.
COVID-19 has also affected our ability to dream and plan. As humans, we find security and comfort in being able to plan for the future. With so much uncertainty, planning has become a thing of the past. I read somewhere that when we can't plan for the big things, focus on planning the day-to-day. Develop daily routines that offer peace and solace, like waking up at the same time or going on a walk at lunch. Even small routines can lower our stress levels.
Here we are at the dawn of a New Year. Surviving 2020 has made us a bit skeptical of hope. Lately it seems as one thing starts to improve, a new problem arises. From the pandemic to racial injustice and a contentious election, this past year has exhausted all our faculties. So, as I sign off on my final column of 2020, I want to say Happy New Year but most of all, I want to encourage you to keep hope alive. That's the only way to move forward.
(Susanna Shetley is an editor, writer and digital media specialist for The Smoky Mountain News, Smoky Mountain Living and Mountain South Media. This email address is being protected from spambots. You need JavaScript enabled to view it.)