Archived Outdoors
Spend the summer at Tremont
Wednesday, December 23, 2020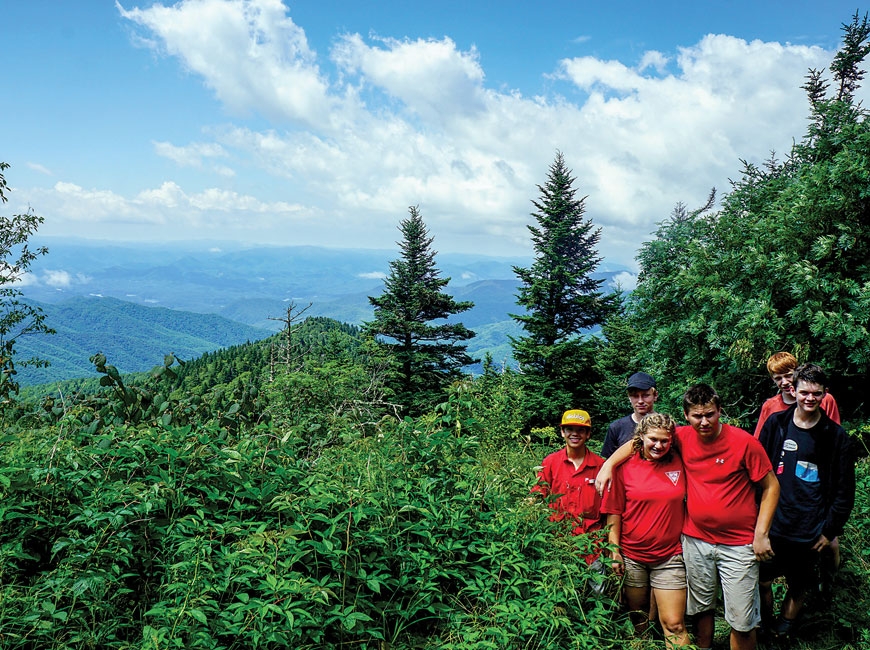 Teens explore the mountains during a summer adventure camp. Tremont photo
Registration is now open for 2021 summer and adult programs at the Great Smoky Mountains Institute at Tremont.
Tremont hosts a range of outdoor programs designed for all ages to live and learn in Great Smoky Mountains National Park. The 2021 program schedule features summer camps for kids and teens, family camp, professional development for teachers, photography workshops, hiking and backpacking weeks, naturalist programs, wilderness emergency medical courses and more. Programs typically last three to 10 days.
In 2020, Tremont cancelled many spring and summer programs due to the coronavirus pandemic. However, with new safety procedures in place, Tremont has been successfully hosting adult field programs this fall and plans to use these precautions and procedures for 2021 programs.
Check out the offerings at www.gsmit.org/program/calendar.